EverStride Sunscreen Lotion with Active 5 SPF 30 Review
|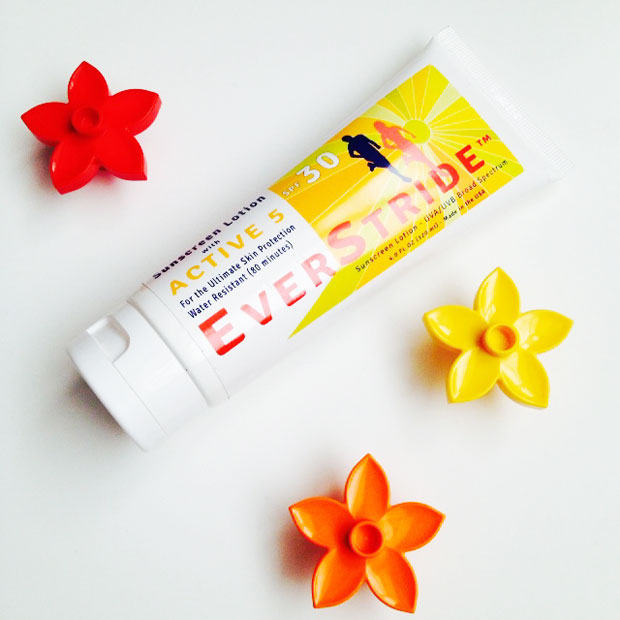 EverStride Sunscreen Lotion with Active 5 SPF 30 Review
Finally the sunshine seems to be a bit more consistent and spring is definitely here which means summer is close. With the sunshine comes the need for sunscreen lotions and I always like to keep a selection of high SPF creams ready in the house and in our changing bag for sunny days.
EverStride is a brand focussing on cutting edge scientific formulas that protect your skin from the natural elements like the sun. They have two products in their sunscreen range — this Sunscreen Lotion with Active 5 SPF 30 and a Sunscreen Stick with SPF 50. We're trying the lotion at the moment.
The lotion is specifically formulated to protect the skin from sunburn which helps reduce the risk of skin cancer, skin damage and the ageing process. The SPF 30 protects the skin from the harmful sun rays.
The lotion absorbs quickly and is non-greasy. It is water resistant for up to 80 minutes which is important if you're planning to go swimming. As with all sun creams, it should be applied liberally 15 minutes before sun exposure and reapplied at least every 2 hours.
The EverStride Sunscreen Lotion makes a great spring time sunscreen for my husband and I, but in summer we need to use a cream with SPF50 as we are both really sensitive to the sun and burn quite easily. For spring, SPF30 is perfect though.
Find out more about EverStride.
I was sent this product for this review. As always, all my reviews are 100% honest and all thoughts and opinions are my own.