Family Friendly Restaurants Do Not Have Enough Highchairs
|
Family Friendly Restaurants Do Not Have Enough Highchairs
My husband and I love to eat out at our favourite restaurants and this has not changed since we became parents. We don't go out as often nor do we stay out as late, but we still love visiting restaurants for a nice meal and we almost always take our children with us. I think we've been out once without them!
There are plenty of family friendly restaurants available and we're usually lucky to find that there is a highchair available to borrow but did you know that 82% of family friendly restaurants in the UK don't have more than two highchairs available? Now that we have two little ones that makes the odds very bad for us!
Totseat conducted the research and made this video too:
The Totseat is a versatile chair harness that holds your baby or toddler safely and comfortably in almost any dining chair. It's suitable from 6 months up to 30 months when your toddler can sit on his or her own on a normal chair. It can be adjusted quickly to fit your child and chairs of all shapes and sizes.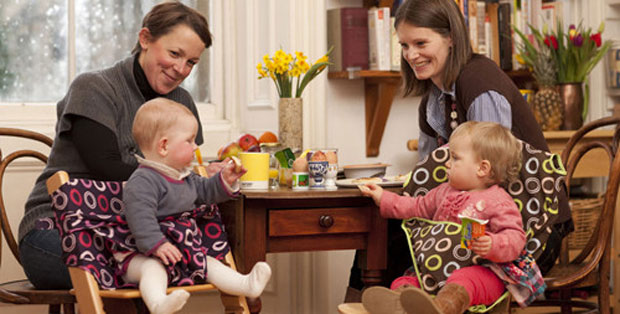 Having your own highchair with you is a great idea as you can be sure that your child will get a suitable seat when you go out for a meal. Totseats pack up so neatly and barely take up any room at all so we always pack ours just in case. Using a Totseat is more hygienic too!
Read my full review of the Totseat and buy your own from Totseat.com or Amazon.co.uk.