My Favourite Holiday Photo
|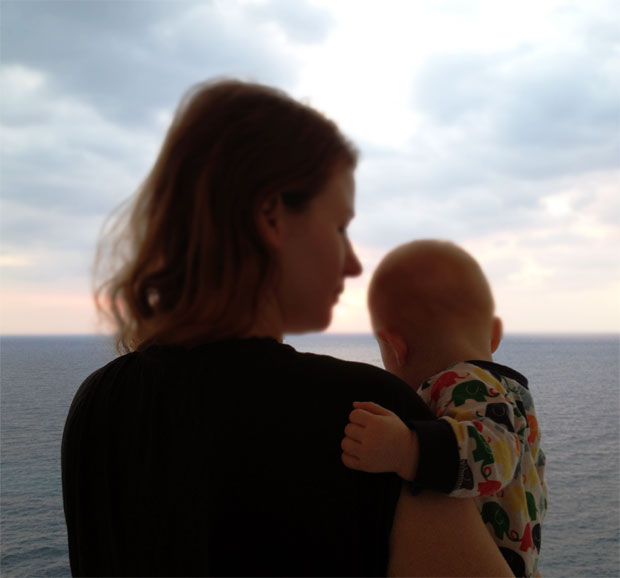 My Favourite Holiday Photo
I've been challenged by Holiday Gems to share my best holiday photo. The photo above was taken in 2014 when we went on our first holiday abroad as a family after becoming parents earlier that year. We've actually not been on holiday abroad (other than visiting my family in Sweden) since and now there's another child in our family too.
There are a few things that make this photo very special to me; it was of course lovely to go on our first family holiday and travelling as a family and the location was beautiful too — as you can see we had a lovely view of the ocean from our balcony. What is the most special is that it's a capture of new motherhood and the bond between my firstborn and I. I'm the main photographer in this family so I rarely end up in the photos and it's so nice when I do end up being captured in a photo with my children. I love looking back at photos of my girls and I should be in some of the photos with them — I'm with them all the time! I think this is a common thing with mothers — dads, please take more photos of your partner and children together!
This holiday was in Mallorca and I think the photo was taken in the early morning when we were up long before most holidaymakers but really enjoying the peace and quiet and the time together as the sun slowly rose.
Writing this makes me really long for another family holiday adventure with my husband and both our daughters. Another new experience that I'm sure we'd love and treasure forever.
This is my favourite holiday photo — it's not spectacular in any way but for me it captures many emotions and experiences for me as a new mum and for us as a new family.
In collaboration with Holiday Gems.