Fun Things to Do in Glasgow for a Day
|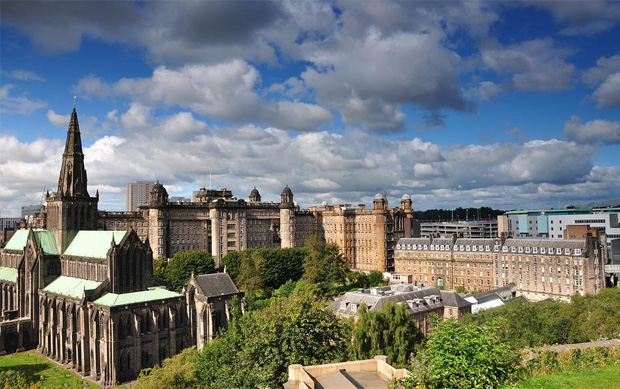 Fun Things to Do in Glasgow for a Day
Are you a tourist coming to Glasgow for a day visit and want to experience the real feel of the city and blend with the locals? That is perfect! We have some great ideas and suggestions for activities you can do to feel the friendly and cheerful atmosphere and indulge in the beautiful Victorian architecture of the city. Continue reading, take notes and get even more excited about visiting Glasgow.
Of course, we are starting our list with Tennents. Best selling beer in its homeland, Scotland, manufactured in Glasgow, it is like the city's signature. One of the coolest activities to do is go on a Tennent's Tour. You will have the chance to be face to face with a genuine Scottish icon, find out about the story behind the iconic brand, see where the magic happens and find out why Scottish people love the brand.
The tour takes place at the heart of Glasgow and is within walking distance from all the other major spots you might want to visit as a tourist.
Find out more about the tour here.
Take a Walk by Clyde River
The River Clyde is the ninth longest river in the United Kingdom and is Scotland's third longest, most significant and most famous river. It runs through Glasgow and is within walking distance from the city centre.
It is perfect for taking a walk, and by taking a walk, we mean an energising power walk that will reveal beautiful sights such as the St. Andrews Cathedral and walls covered in graffiti street art. If you are a photography enthusiast, this is the perfect spot for you, and you will find yourself stopping every 5 metres to take pictures of the beautiful sights.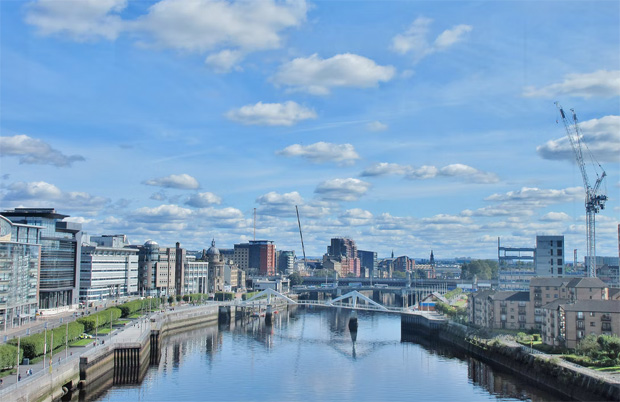 Visit Kelvingrove Art Gallery and Museum
It can be classified as Scotland's best museum. The Kelvingrove Museum offers a great diversity of natural history and art collections and hosts an impressive art collection including artists such as Van Gogh, Monet and Matisse. It is the most visited museum in the United Kingdom outside London and is the most popular free-to-enter visitor attraction in Scotland. It is situated in one of the best areas in Glasgow – The West End. The easiest way to reach it from the city centre is by taking a walk or taking the subway, another interesting attraction to see, as it is the world's third-oldest underground rail system and runs in a circular line.
Take a Bird's View of Glasgow from the Lighthouse
Take a climb to the top of Glasgow's Lighthouse and get rewarded for your climb by the breathtaking picturesque view of the city. It was established in 1995 in anticipation of Glasgow's role as the UK City of Architecture and Design in 1999. It pays tribute to Glasgow's most famous architect-Charles Rennie Mackintosh, with a permanent exhibition on the third floor of the building.
Don't worry; if you don't like climbing stairs, you can take the lift to the 6th floor to step into the viewing platform for a panoramic view of the city and take some shots for your social media platform feed.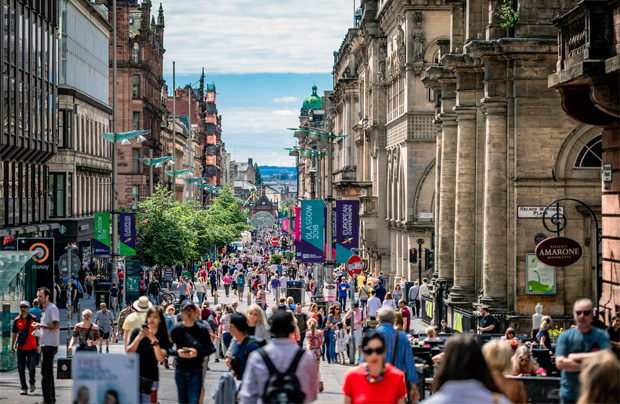 In a Rush but Still, Want to Get a Feel of the City?
Don't worry; there is something for everyone in Glasgow. If you are here just for a few hours and you don't have too much time to waste, you can take a stroll on Buchanan Street. It forms the central stretch of Glasgow's famous shopping district with a more exclusive range of shops. This is the perfect place to feel the Glasgow city vibe.
At the beginning of the street, you will see a statue of Donald Dewar, Scotland's First Minister, also known as Scotland's Father of the Nation.
You will come across street musicians playing traditional Scottish pipes and wearing traditional Scottish kilts.
Walking down Buchanan Street, you will pass by Princess Square, a Goth style building with creative ironwork on its façade. It has also been voted Scotland's best building of the last hundred years. It was a former off-street courtyard turned into a retail centre a few decades ago.
All in All
We guarantee you will never get bored in Glasgow. It is such a beautiful and entertaining city offering a great mix of culture, history, interesting architecture, and great food, and on top of that, Glaswegian people are considered to be the friendliest people in Scotland, so you will feel very welcome.
Glasgow is a must-visit destination in Scotland, and we are sure you will fall in love with the city, just like every other person who has visited it.
We hope you enjoyed our Glasgow guide and that you find the information useful.
You might also enjoy:
Guest Article.