Funky Giraffe Bamboo Bibs Review + Giveaway
|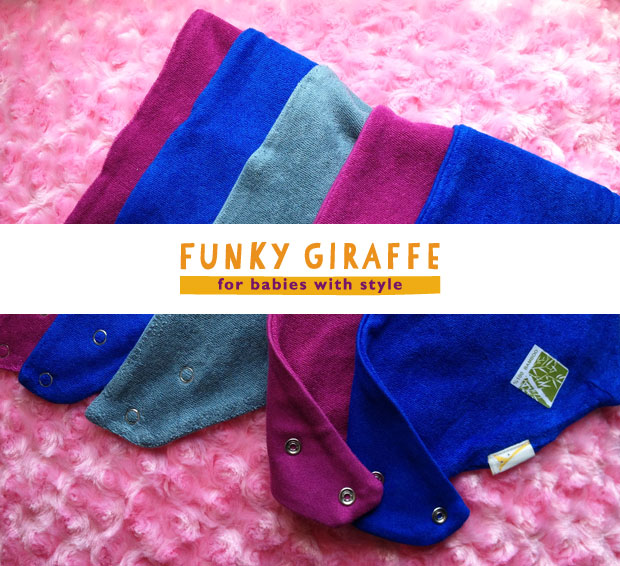 Funky Giraffe Bamboo Bibs Review + Giveaway
If you have a baby, I'm sure you've heard of Funky Giraffe and their fun and stylish bibs. They design and manufacture baby and toddler bandana bibs that are comfortable, practical and functional but also cute, pretty, fun, cool or tough — there's something for all tastes and styles. They are very affordable too and get cheaper and cheaper the more you buy.
When babies and toddlers go through teething phases, they drool A LOT and it's very useful to have plenty of bibs available to keep them dry and ensure you don't need to change their tops every couple of hours.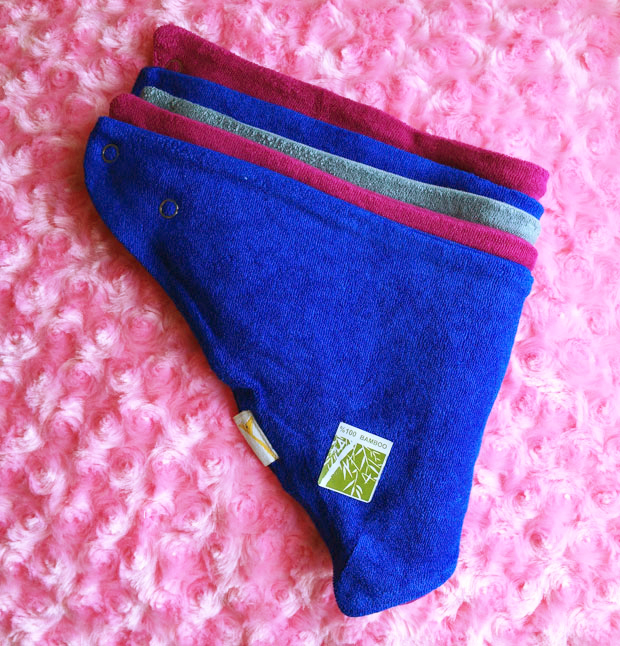 Funky Giraffe bibs are available in lots of different styles, fabrics and design. The ones we have here are the bamboo ones.
There are many reasons why I love using bamboo products! Bamboo is a really luxuriously soft material and it's very absorbent. It's also antibacterial and anti-static which means it's comfortable on your skin. Bamboo also washes really well, rarely stains and dries so quickly. It's also a good and sustainable choice for the environment because bamboo grows so fast.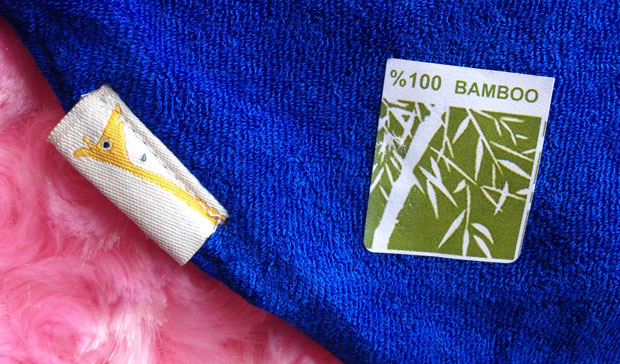 The bibs from Funky Giraffe are very well made. The stitching and shape is perfect. There are two press stud buttons so that you can easily adjust the size to fit your child. These bibs are super soft and smooth on the inside and more textured on the outside to ensure it absorbs well. The colours are vibrant, the bibs seem comfortable to wear and they wash really well. No wonder these bibs are so popular!
The great deals and the huge range of different designs help too, of course.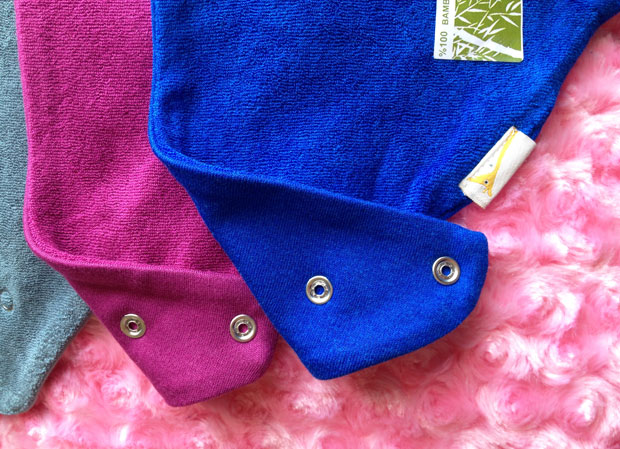 Win 10 Funky Giraffe Bibs!
Enter my competition via the Rafflecopter below for a chance to win 10 lovely Funky Giraffe bibs! This competition is open to UK entrants only and will end on the 5th of August. Terms & Conditions apply. The winner can pick a pack of bibs for a boy or girl, or can choose to have neutral designs. The bibs in the giveaway are the regular bandana bibs and not these bamboo ones in my review.
Read all about this brand and buy their great bibs on FunkyGiraffeBibs.co.uk. Here are the websites for USA, Australia and France, too.
I was sent 5 bamboo bibs for this review. As always, all my reviews are 100% honest and all thoughts and opinions are my own.