Hauck Alpha Wooden Highchair Review
|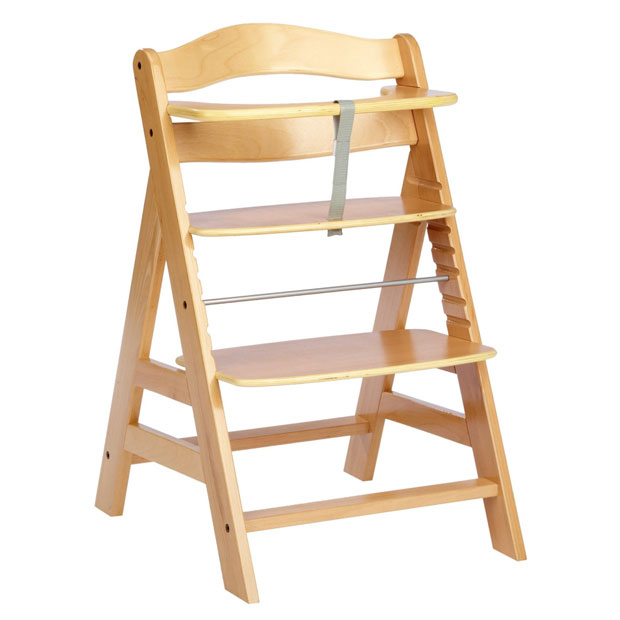 Hauck Alpha Wooden Highchair Review
This is my Hauck Alpha Wooden Highchair review! I knew way before we started weaning that I wanted this chair. Like many parents, I love the Stokke Tripp Trapp highchair but I find it way too expensive for my budget. After finding and using the Hauck Alpha highchair, I think it might even be better than the Stokke! The baby seat/tray on the Hauck highchair is definitely nicer than the plastic Stokke one.
The Hauck Alpha Wooden Highchair is suitable from 6 months onwards and can then be adjusted and used for toddlers, children and adults up to 90 kilos. It grows with you!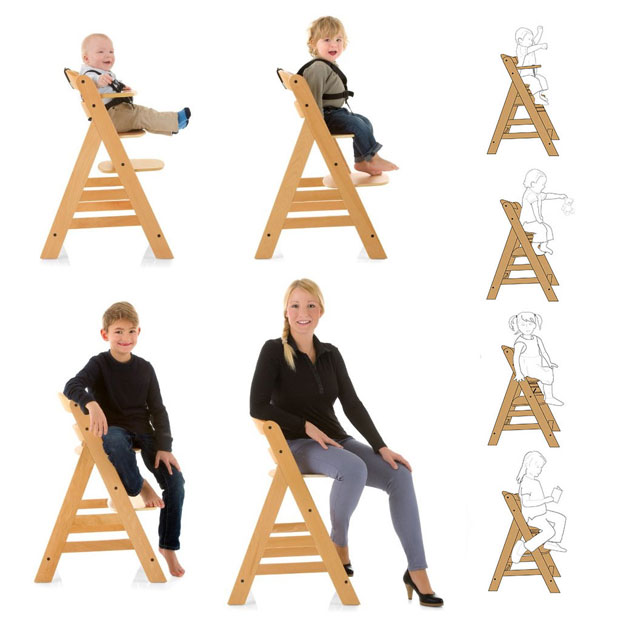 (Picture from Amazon.co.uk)
The chair is easy to assemble, the wood looks nice and is easy to clean with a wipe. The strap that goes between your baby's legs can easily be taken out to be cleaned.
I had this highchair on my Amazon wish list for months, then snapped it up when it was only £34.99! It's worth keeping it on your wish list and monitoring the price if you are interested in this chair because the prices on Amazon fluctuate so much.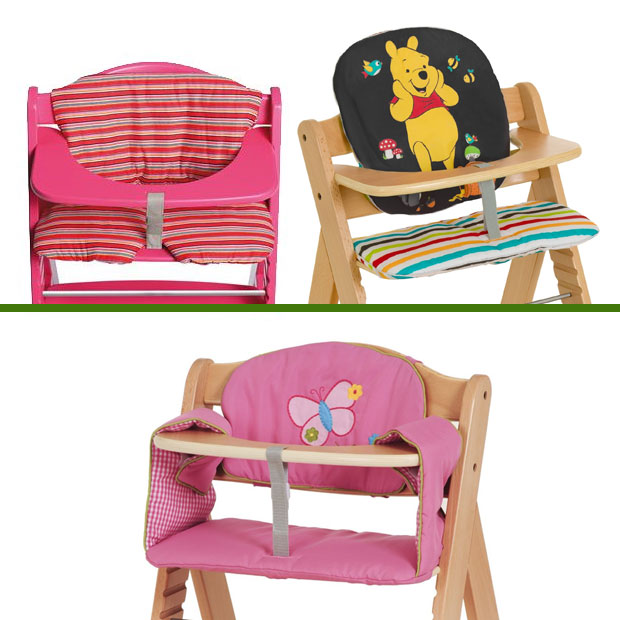 Small babies need some extra support when first using this highchair. There are a bunch of seat cushions available for this chair but most of them cost nearly as much as the chair itself which is a bit crazy!
Hauck Alpha Basic Seatpad Multicolour / Hauck Alpha Highchair Insert Disney / Hauck Alpha Highchair Insert Pink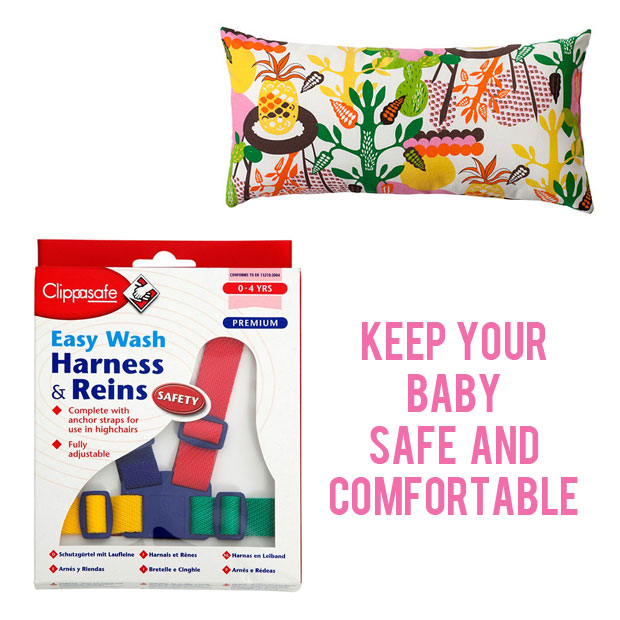 I didn't fancy buying a really expensive insert for my bargain chair so I used a long cushion from IKEA that only costs £3.50 and comes in a few different designs. We have one from a few seasons ago that is a different pattern. This cushion fits perfectly behind your baby and makes sure he/she does not fall backwards or slips to the side. Perfect!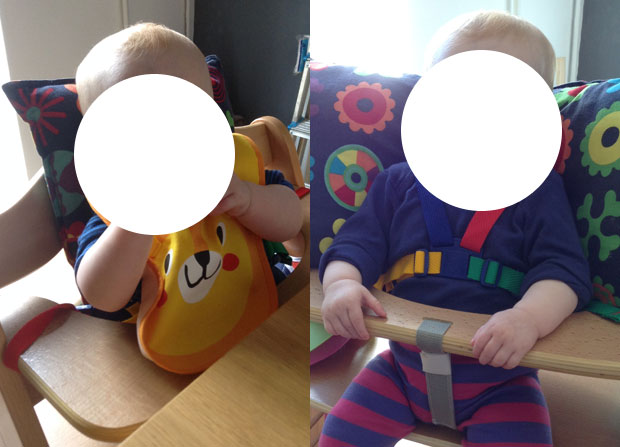 We also use a harness from Clippasafe (Clippasafe Harness Easy Wash) that keeps our girl safe in her chair. This is so easy to use and makes the highchair very safe. It is quick to put on and take off the chair if needed. We always take it with us when we go out for a meal in case the highchair in the restaurant does not have a (good) harness. It is nice to have your own harness when you are out because babies chew everything, including these…
We chose the multi-colour design because I think it looks fun but the harness is available in lots of other designs.
The "Natural" design of this chair is currently not available on Amazon.co.uk, but keep an eye out for it. If you can't wait, I'm sure you can find it in other big stores or you can get it in bright pink from Amazon.
This is a really good chair and my daughter loves sitting in it for her mealtimes or for a play when I'm preparing dinner or doing some dishes.
Now you can also get this removable and adjustable Hauck Alpha Tray, 3-in-1 Table Set for Hauck Wooden Highchairs which looks very handy.