Heavenly Tasty Organics Review – Healthy Baby Food & Snacks
|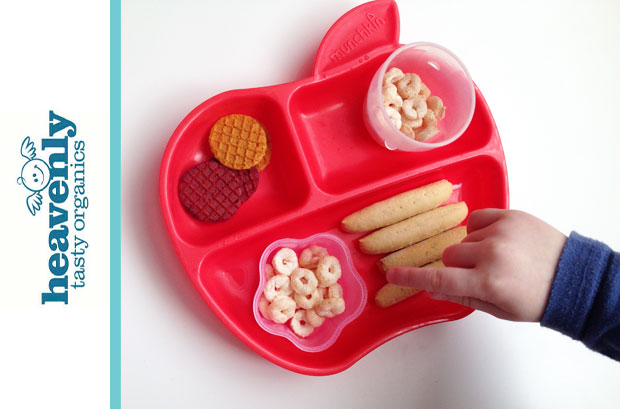 Heavenly Tasty Organics Review – Healthy Baby Food & Snacks
Shauna McCarney-Blair is the founder of Heavenly Tasty Organics and she had the idea soon after she started weaning her first baby. Like all good parents, she wanted to provide the best for her baby and tried to make all foods for her baby from scratch. She wanted the option of prepared baby food and snacks that were healthy and organic and suitable for her children's food allergies but she couldn't find any. Shauna decided to start her own baby food company making the products she was looking for.
Heavenly Tasty Organics create high quality products that are 100% natural and organic, made using the best ingredients. The result is food for babies that is very similar to what parents would cook themselves for their children at home.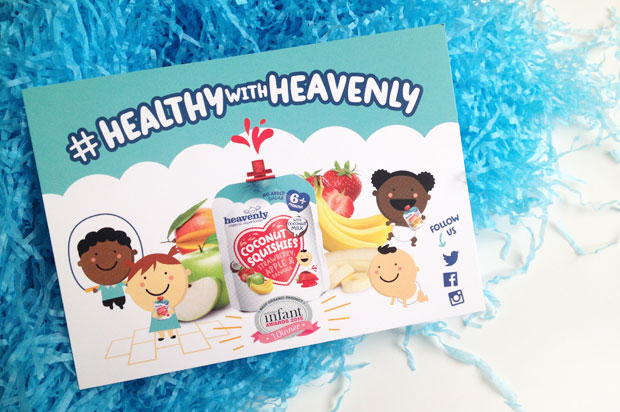 All products have been developed with children's nutrition in mind and as much good stuff as possible is packed into each product. Superfoods like kale, spinach, coconut and pumpkin aplenty but no added sugar, colours or preservatives.
The products are also innovative and Heavenly Tasty Organics work hard to develop new and exciting products for babies and children to enjoy.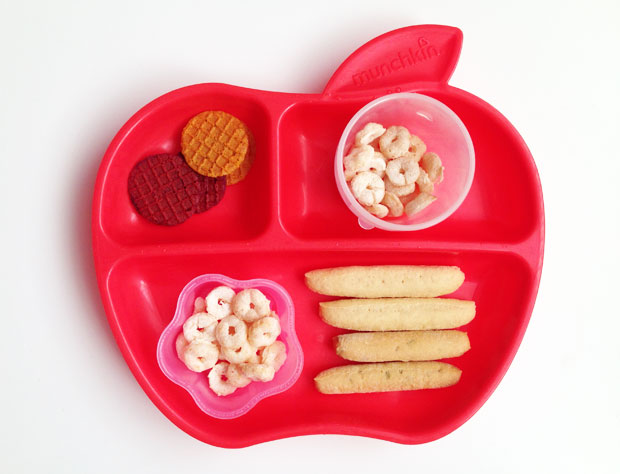 There are five types of Heavenly Tasty products available at the moment:
Coconut Squishies are delicious squished organic fruits with coconut milk and a dash of lemon juice packaged in handy 90g pouches. Your child gets one of their 5-a-day from each pouch and no water or sugar has been added. Both daughters (nearly 3 years old and 6 months old) love these! We had two boxes of four pouches and they disappeared very fast! We love the tropical coconut aspect. They're suitable from 6 months+ and available in three different flavours: Strawberry, Apple, Banana and Coconut Milk | Strawberry, Apple, Banana and Coconut Milk | Mango, Apple, Banana and Coconut Milk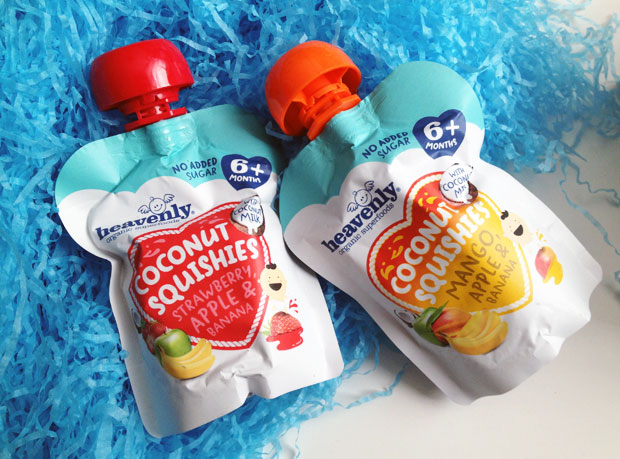 Happy Halo Bites are tasty cereal bites that can be eaten dry or with milk. They contain the ancient organic grains buckwheat and amaranth, blended with natural organic fruits, with nothing added, not even sugar or salt. They're suitable from 10 months+ and come in Apple or Banana flavour. My toddler loves snacking on these and I look forward to introducing them to my baby in a few months as finger foods.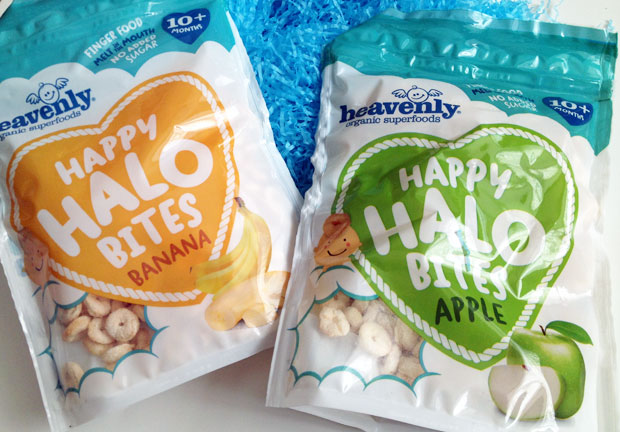 Mini Italian Bread Sticks are delicious authentic Italian bread sticks made to a traditional recipe and using the finest ingredients only (including Extra Virgin Olive Oil). They have no salt or sugar added and come in Original or Rosemary flavours. They are suitable from 12 months+ and are a perfect finger food for small hands. My toddler loves them on their own or dipped in cream cheese.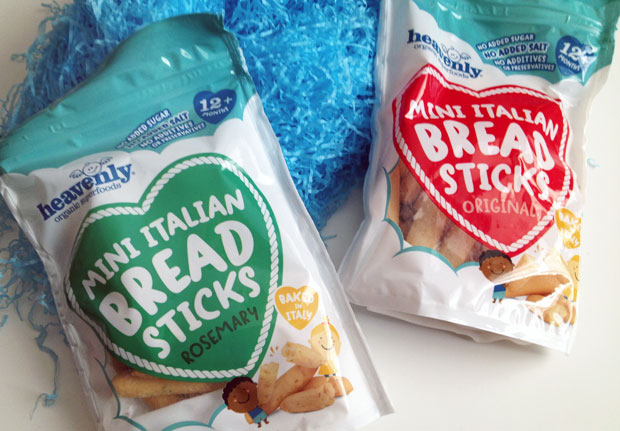 Crispy Veggie Waffles are yummy small crispy waffles that contain over 50% organic vegetables. They are delicious and perfect for snacking on for babies and toddlers from 12 months+. They don't contain any added sugar, additives or preservatives and are a great way to get vegetables into your little one. My toddler loves these and happily eats them as part of her lunch. She can be quite fussy and doesn't eat many vegetables so they're great for her. The waffles are available in Sweet Beet & Shallot and Carrot & Cumin. They're great on their own or with a dip or soft cheese.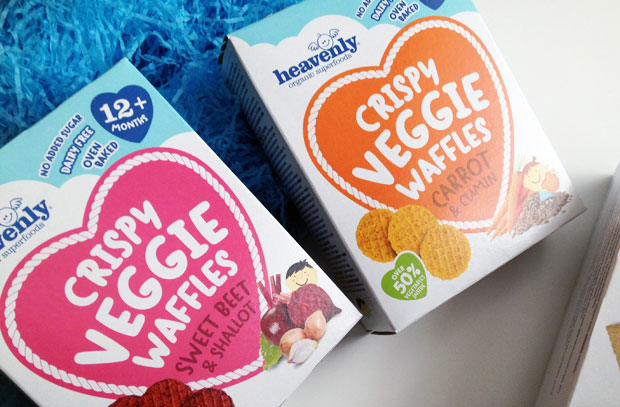 Yummy Wafer Wisps contain organic fruits and vegetables mixed with grains with no sugar or salt added. They come packaged in handy packs of three wafers that can be snapped in half. The packs are perfect for on the go BLW! The wafers are suitable from 6 months+ and come in Pumpkin & Banana flavour and Spinach, Apple and Kale flavour. My baby loves chewing away on these and I think they help her sore gums too. It can get quite messy when she's slobbering away but most of it goes in her mouth.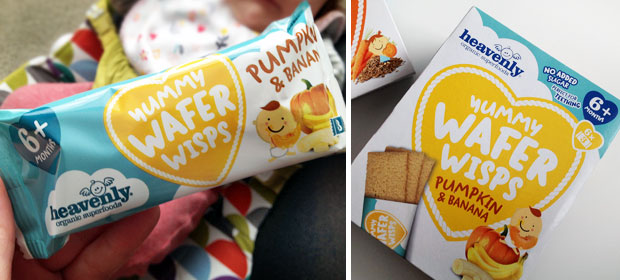 We've really enjoyed exploring Heavenly Tasty Organics' delicious baby food and toddler snacks. My kids love them and I love the goodness that's in the products!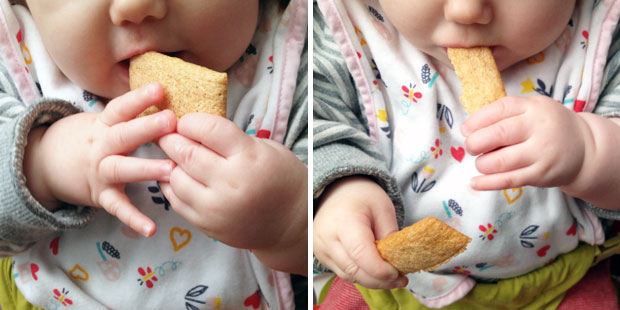 Find out more one the Heavenly Tasty Organics website and find out where to buy here.
We were sent some samples for this review. As always, all my reviews are 100% honest and all thoughts and opinions are my own.