How Can You Give Your Home Great Kerb Appeal?
|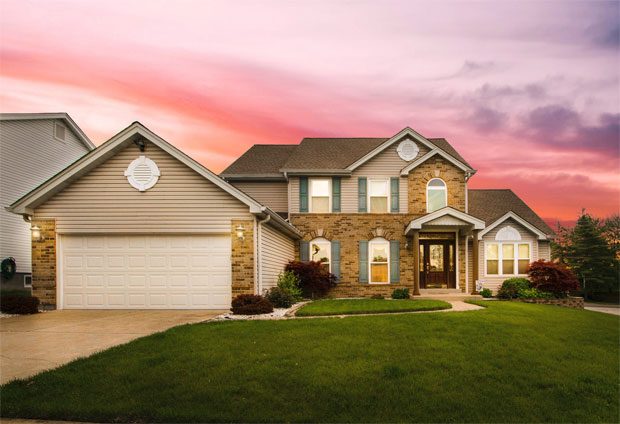 How Can You Give Your Home Great Kerb Appeal?
They say first impressions count, don't they? And that's just as true for your home as anything else. So how do you make sure your property has real kerb appeal – and stands out from the rest of the street?
Spruce up the entrance way
Let's start with an easy option – installing some good looking plants, pots or even ornaments out front. Now that doesn't have to mean anything too fussy or decorative; why not check out some contemporary options? Think sculptural and sleek or creative and individual – whatever you like, you'll find something to suit. Choose items that match your personality and outlook, or sit well with the rest of the house.
It will give your home an instant uplift and create the impression that you care about your property. And, best of all, it'll bring a smile to your face when you get back from work – or brighten your morning as soon as you step outside.
Reinvent your driveway or front garden
If you're lucky enough to have more than just a space for a few planters outside, rethink the possibilities that space could provide. At one time, having a mown lawn was almost a default setting for everyone, but it doesn't have to be that – if it's not your thing.
Consider, maybe, landscaping, adding pavers or even a herb or vegetable garden – they all look great – as well as being practical. Or perhaps you want to add some more parking space at the front of your property – you'll need to consider the most cost effective options And check if you need planning permission to do this – It depends on the materials you choose and on other considerations. Just weigh up the pros and cons of alternate front garden reinventions – and decide what works best for you, practically and aesthetically.
Consider updating your door
Maybe you don't mind too much how your front door looks, as long as it works – but it's important. Even if your current one still functions okay, it could be time to update it or get new furniture. It might seem like an insignificant upgrade, but it can have a massive impact on your home in more ways than one.
Upgrading your front door is one of the quickest ways to improve kerb appeal; it's where you welcome visitors after all. And, if you're thinking of selling your property, it's a must do, particularly if it's letting down the rest of the house.
While good functionality is obviously a top priority, it's important that your front door is attractive, in good condition and suits the rest of the property.  Installing a new door offers a whole range of improved features and functionality. But, If you have a limited budget, replacing the furniture can also be a great option. Why not check out the range available at More 4 Doors, for example?
If you have an older home, the original doors won't have been designed with this in mind.  Even newer homes might not meet today's energy efficiency requirements. New doors are typically better insulated, which allows them to keep the heat in during the winter and out during the summer.
New doors are also more secure than older models – the materials they're made of are stronger and more resilient. And today's technologies fortunately make a door harder for any unwanted visitors to make a forced entry through.  Upgrading the door furniture can also improve the security of your home. Better locking systems and more robust handles all contribute to your safety.
Modern doors offer more durability with less maintenance – and they last longer which is great news, of course. They have reinforced cores, resist warping, chipping and peeling, so you won't need to paint them so often and they'll retain their good looks for much longer.
Changing your door furniture to a material like aluminium is also a good investment for the future – in the same way.  It will hold a steady finish for longer and is much more durable than alternatives, like brass, for example. So you won't need to replace it as often – or spend time and money on preventing it from looking tarnished.
A few last words
We think looking after your home's exterior is well worth the effort; both for the first impression that makes and your peace of mind.  However you decide to upgrade, it will be a great investment – for you, your family and the future.
Contributed Article. Contains a sponsored link.