How to Help Your Child Manage & Cope With The Stresses At School
Tips For Helping Your Child Manage And Cope With The Stresses At School
Stress and anxiety are not anything new. People all across the UK suffer from it each and every day, but unfortunately this isn't a problem that only adults are facing. Kids and teenagers are also experiencing their own fair share of stress, anxiety, and mental health issues. According to MHFA England, nearly 13% of kids aged 5-19 actually meet the clinical criteria that are laid out for a mental health disorder. Not only that, but the number of young people who suffer from anxiety and depression has increased significantly in the past 15 years.
While there are a number of reasons why a child may suffer from stress, school is often a top factor. School can be extremely demanding, difficult, and overwhelming for kids. There is that desire to get top marks and do well, and for many kids, that's not always easy. As a parent, it's your job to recognise the signs of stress in your child early on so you can help them cope. But what are some of the ways in which kids can better manage any school-related stress? Let's take a closer look.
Make Sure You Look for the Red Flags
The first tip is to learn how to recognise the signs of stress. If your child doesn't come out and tell you they are stressed at school, it's your job to watch their behaviour and look for those signs. Some of the most common signs can include:
They have a lack of energy, and they seem tired no matter how much they sleep
They are irritable and get angry easily
They often seem worried
They have withdrawn from their usual activities
Their eating habits have changed drastically – they may stop eating or they may over-eat
They aren't sleeping well
They have stomach pain or headaches
They cry often
They may show one or more of these signs, and it will tend to be on a regular basis.
Figure Out What is Stressing Them Out at School
Now that you suspect your child is suffering from school-related stress, it's time to talk to them and figure out what it is specifically that is stressing them out. Is it one particular assignment? Is it a whole topic or subject? Or maybe it is just school in general? Kids don't have to be older in order to feel pressure to get their work done on time and do a great job in school. That pressure often starts in the younger grades and snowballs from there.
Trying to Get into a Selective School – Get Them Extra Help
If you and your child are both set on getting them into grammar school, or a selective school, they may benefit from a little extra help. This extra help will not only benefit their grades, but their confidence as well. If they are worried about taking their 11+, it might be a good idea to get them some extra help through tutoring. Some families will start working on this test a year or more in advance to ensure their child is truly ready to take it and that they do well in it. You can help prep them with 11 plus online learning if you're unable to meet with a tutor in person. 11+ tutoring will cover all the necessary content, helping them feel prepared and really giving them every chance possible of doing well on the test. By offering this kind of specific tutoring and test preparation, you can actually help to alleviate the stress they will feel about it.
Parents can look at Test Teach if they want to try 11 plus online learning. Their online format offers three 11+ papers each and every week that kids can go through. In order to give them a better understanding, each question features a video tutorial to go over all the details. It's a very immersive experience that can prove to be extremely beneficial.
Help Them with Time Management Skills
Another way you can help them is with their time management skills. Sometimes it can just feel like there is too much to do in a day or a week, and not enough time to get it done. Again, this isn't something that just teens or adults feel, as the younger kids can feel this same pressure and stress. Helping them with their time management skills will not only help them to better cope with school stress, but it's the kind of life lesson that they can hold on to and use time and time again.
A great place to start is by creating a daily schedule. This can include all the basics such as getting ready for their school day, leaving the house, scheduling homework time when they get home, getting chores done, and then some downtime. You want their schedule to not only be realistic, but balanced. Using a schedule will help them to stay on track and get everything done that needs to be done, without stressing out.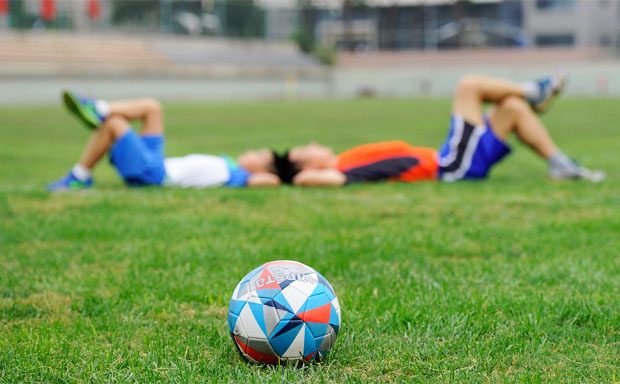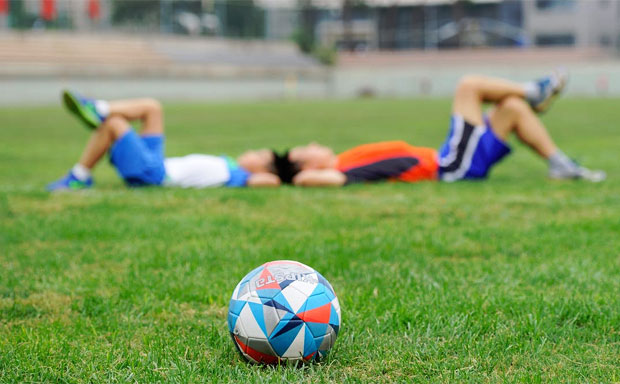 Physical Activity Will Have Huge Benefits
Then there is the benefit that physical activity can offer. It is one of the best ways to combat stress and pressure, so encouraging your child to be active each and every day can have a huge impact. When they get home from school, why not make it a point to do some sort of activity, such as walking, biking, dancing to music, or even giving Yoga a try?
The thing to remember is that helping your child to manage and cope with stress in a healthy way isn't just a quick fix; it will be an ongoing process. This is something that will help alleviate the school stress they feel right now, and hopefully prevent that stress in the future.
Guest Article.