How to Keep Your Dog Cool in Hot Weather | No More Hot Dogs!
|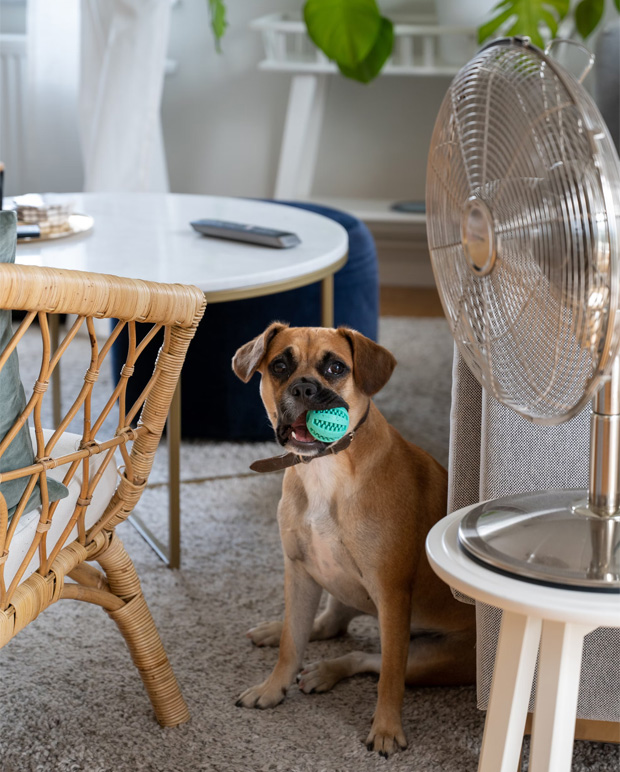 How to Keep Your Dog Cool in Hot Weather | No More Hot Dogs!
Here in the UK, the weather is always surprising – especially during the summer! One minute it's cloudy, cold, and rainy and the next it's sunny and hotter than a beach holiday in the Mediterranean… It's hard to deal with for most people. My family with young kids struggled a lot with the recent heatwave that gave us temperatures of over 40 degrees.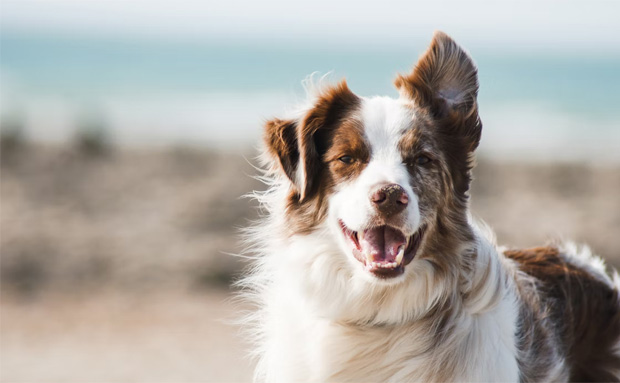 If you have pets, you need to take extra steps to keep them cool to prevent both heatstroke and sunburn. Vet's Kitchen is a healthy pet food company and they've launched a Say No To Hot Dogs campaign in collaboration with Vet's Klinic, a revolutionary veterinary practice set up by the Vet's Kitchen team to provide the best pet care and owner experience.
Whether on a sunny holiday abroad or here in the UK when the weather is hot, follow the below tips from Vet's Kitchen to keep your pets cool:
Don't walk your dog during the hottest parts of the day. Just like people should avoid the midday heat and sun, so should dogs. Walk them early in the morning or late at night and avoid any vigorous play and activities.
Check the temperature of the pavement as hot pavements can burn delicate paws. The best way to check is to touch it with your palm and if it's too hot to comfortably touch, then it's too hot for your dog to walk on too.
When in the house, keep your dog in areas of the house that tend to be cooler and move them as the sun moves. Keep curtains shut during the day to keep your house as cool as possible. Tiled floors are usually cool to lay on and you can also try cooling mats or wet towels. Cool coats are a popular dog item too, but they only work if they're always kept wet. You can simply use a wet/damp towel and sit your dog on front of a fan instead. You can also try wetting your dog's ears and paws to cool them down.
Just like we love an ice lolly or an icy drink when it's hot, so do pets. Add some ice cubes to your pet's water bowl and add extra bowls of water around the house to encourage good hydration. For fussy drinkers, you can add some chicken stock to the water. You can also freeze dog treats into ice cubes for a cooling treat. Try Vet's Kitchen Little Stars and use an ice cube tray to make these icy treats.
Cooling down in water always works a treat and is great for dogs too. Get the paddling pool out for them, pop it in the shade and add some fun dog toys to the water.
Grooming your dog and removing any dead and loose fur helps keep them cool too.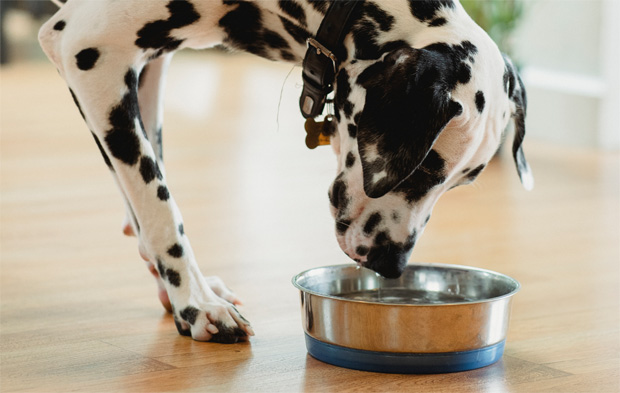 Pay particular attention to pugs and bulldogs and other breeds with flatter faces as they have smaller airways which means they're more likely to overheat and struggle to breathe when the weather is hot. Any hairless breeds or white dogs are more prone to sunburn too so keep them safe in the sun by providing plenty of shade, avoiding the midday sun and using protective t-shirts and/or pet safe sun cream.
Heatstroke is something that can happen to any breed, at any time of the day, so pay close attention to how your dog is doing in the heat and use the above advice to keep your dog cool and safe in hot weather. Stay alert and call your vet immediately if you have concerns.
Collaboration.