Human Food Giveaway worth £66 | Look After Yourself Too, Mama!
|
Look After Yourself Too, Mama! Plus Human Food Giveaway worth £66
Mums are notoriously bad at looking after themselves and I know why — we are really busy looking after others! We put so much effort into our kids, family and homes but then tend to ignore our own needs which needs to stop. Some examples are that we make sure our kids drink lots of water, eat fruit and vegetables and get enough sleep while we survive on coffee, biscuits and leftovers and 5 hours of sleep a night… The kids are always well groomed and clean but we struggle to even have time to floss or put a bit of face cream on. As mums, we always have huge to do lists that never seem to end and we often put ourselves last.
The summer holidays are starting soon (or might have already started depending on where you live) and though they are fun, they can be even more busy and hectic than usual. While you're caring for your kids this summer, why not try to focus on caring more for yourself too? It will also make you a good role model for your kids!
Below are some healthy habits to incorporate! Plus don't miss the Human Food Giveaway at the end of this blog post.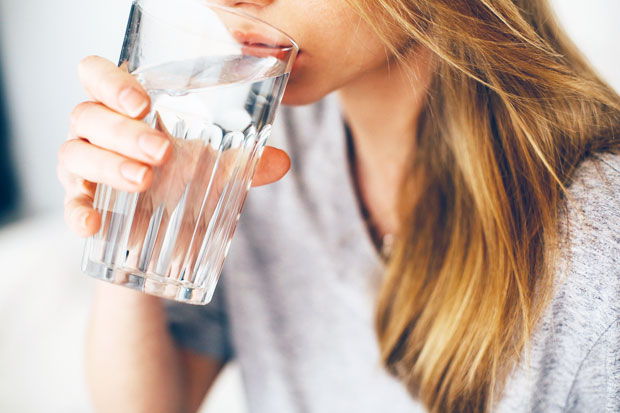 Most of us need to drink more water than we do. It's hard. I struggle with it myself as I tend to reach for the coffee all day instead but it's so important to stay hydrated and water is the best way. With the hot weather that we're having here in the UK this summer, it's even more important! So keep yourself and your kids hydrated with plenty of water. Keep chilled water in reusable bottles ready to grab in the fridge to have at home and on days out to encourage drinking more water.
Wear SPF, Cleanse & Moisturise
Before becoming a mum, I used to spend quite a lot of time on my skincare routine but with three kids that doesn't happen much anymore. Anything I do, needs to be quick and easy. My most essential part of skincare is wearing SPF and I often reach for NIVEA's Daily Essentials Light Moisturising Day Cream with SPF15. It's really quick and easy to apply and hydrates as well as protects. It's perfect before the school run! If it's really hot and sunny outside, I'll use something with a higher SPF but this is a great all year round cream.
At the end of a busy day, it's important to cleanse your face too — especially when it's hot and sweaty like now! NIVEA have some new products available called 3-in-1 Urban Skin Detox Clay Wash and a range of face masks including the Peel-Off Urban Skin Detox Mask. Take 1 minute to cleanse your face in the shower at night or treat yourself to a face mask while you're watching the kids have their bath. Your skin will thank you!
Featured Nivea products were kindly gifted to me as I'm part of #NIVEAfamily.
Parenthood is exhausting and it doesn't help that parents of young children don't get much sleep. Babies and toddlers can often be quite disruptive at night as I'm sure you know! We can't do much about that, but we can make sure that we get some sleep while we can. Try to get one really early night each week to catch up on sleep. I suggest Thursday for this, to get ready for the weekend. On the other days, try to not go to bed too late either. Choose depending on when your kids get you up — for us, going to bed later than 11pm leaves us shattered in the morning.
Do Something for You Each Day
Every day, make sure you do at least one thing for just you. Something that you really enjoy! It could be a nice bubble bath at the end of the day, 15 minutes to enjoy a hot cuppa and a bit of reading, a glass of wine and your favourite show at night, painting your nails… whatever you like  — making time for yourself is so important. You can't pour from an empty cup and all that.
Eat More Nutrient Dense Foods
Back to the food. I'm sure you work really hard to make sure your kids eat enough fruit, vegetables and other nutrient dense foods but what about you? Have you heard of Human Food — the most nutritionally dense organic food in the world? They're vegan and packed densely with nutrients and functional ingredients to help you get lots of goodness into your diet quickly. They can be eaten as they are or crumbled into smoothies or porridge/muesli etc. My husband and I have tasted them and are personally not fond of the taste when eating them on their own so, for us, mixing them into something works best.
Scroll down a bit for my Human Food Giveaway and a chance to win a month's supply of Human Food bars!
Human Food Giveaway worth £66

For a chance to win a month's supply of Human Food bars, enter my Rafflecopter below. Terms & Conditions apply. UK Entrants over the age of 18 years only. The giveaway will end on the 26th of August 2019.
Samples of Human Food provided for this post. As always, all thoughts and opinions are my own.