IKEA Textiles Wish List
|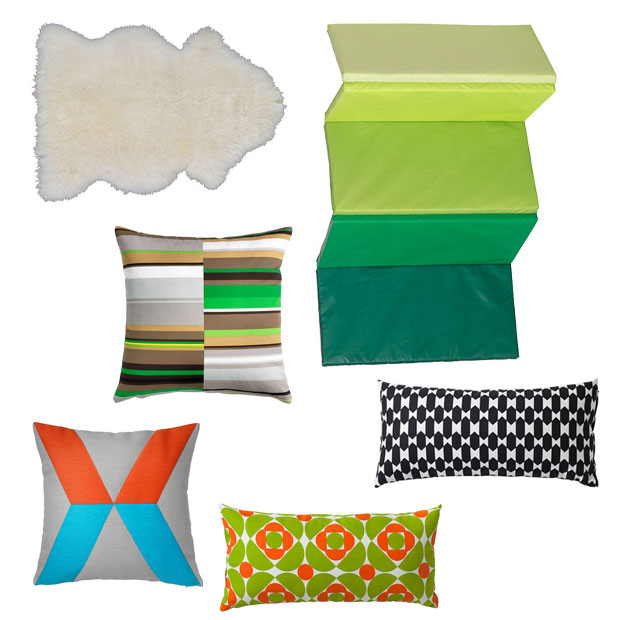 IKEA! One of my favourite places on earth. I just love them! Beginning of autumn means there's a new IKEA catalogue available and that it's filled with exciting new products. I know, I'm an IKEA nerd. This is my IKEA textiles wish list with a few oldies and a bunch of newer designs:
The sheepskin would be for our baby to nap or play on. Sheepskin is great because it keeps you at a nice temperature — it somehow keeps you warm when it's cold and cool when it's hot. Strange, but true. My wool slippers are the same — I can wear them all year round and they make my feet the perfect temperature. Sheepskin is also nice to use in the pram to keep your baby cosy and comfy.
We've just had to throw away our play mat due to wear and tear (it was a very old one that I had as a travel quilt when I was a baby — so soft and nice). This folding gym mat would make a great replacement. It's nice and thick and the fact that it can be folded up is a huge bonus. We all have limited space!
Changing your cushion covers is an easy and cheap way to update your living room. These are my favourites from IKEA at the moment. It's good to have a bunch of cushions when you have a baby to make the room safer. I block the table and the bookshelves with cushions when our girl is crawling around and build a little cosy play area with a wall of cushions around it. Our baby seems to like cushions with fun patterns and bright colours — just like me!