I'm A Genius Electricity Laboratory Review | from ToysAndBears.com
|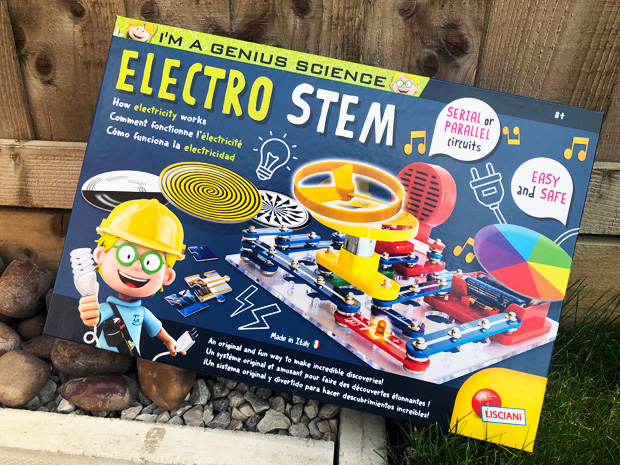 I'm A Genius Electricity Laboratory Review | from ToysAndBears.com
My eldest daughter is 7 years old and very into science – like her father! She loves doing experiments of different kinds, whether it's a planned activity that we've set up or just her own ideas that she's curious about.
She's been wishing for a proper science kit for a while now and ToysAndBears.com is the perfect place to find one as they have a wide selection of different kits to choose from.
ToysAndBears.com offers a unique selection of teddy bears, educational toys, creative kits and games for children from birth to 14 years.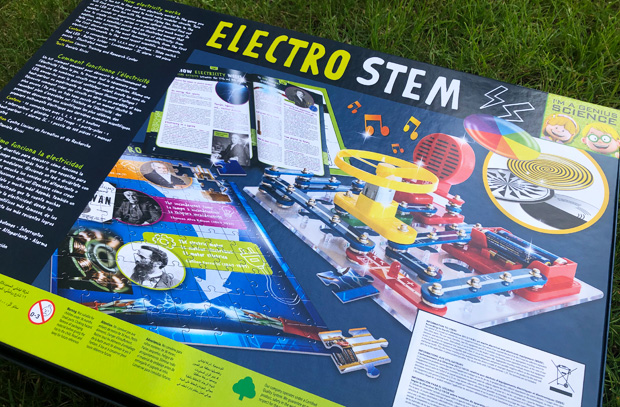 We browsed all the science kits and chose the I'm A Genius Electricity Laboratory as it looked fun and is a set for exploring a field that was new to my 7-year-old.
It's a brilliant kit for children to use to discover the principles of electricity in a fun, interactive and creative way.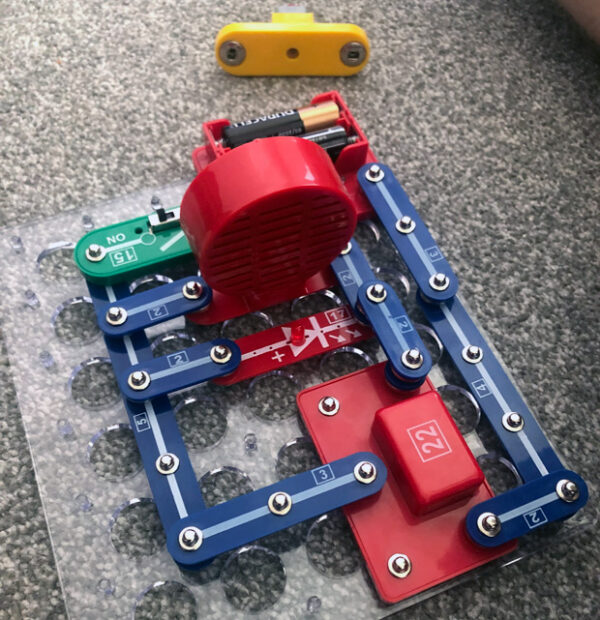 The set contains 13 connectors with 1, 2, 3, 4 and 5 buttons, slide switch, red LED, battery holders, speaker, IC alarm, 108-piece puzzle and illustrated manual.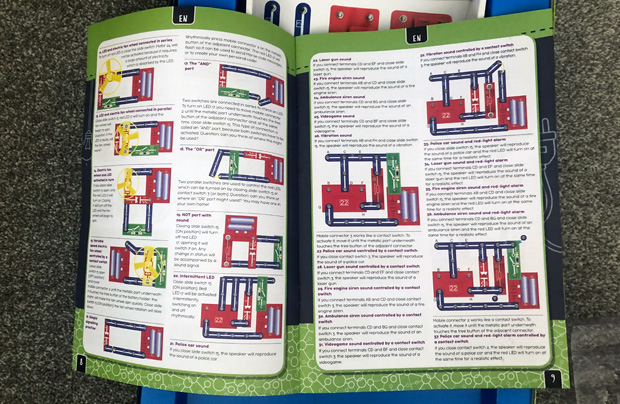 The recommended age for this set is 8-12 years old but as with all things, it depends on your child's interests and abilities.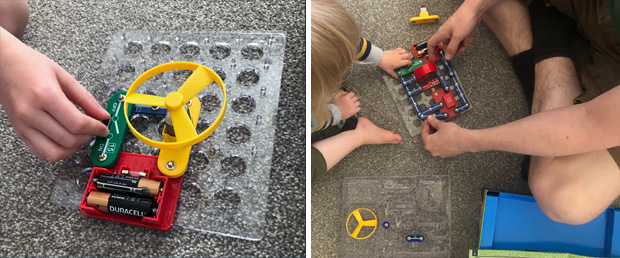 My daughter is fine experimenting with this at 7 and my younger two, aged 5 and 2, are quite into playing with some of the fun features. All supervised, of course.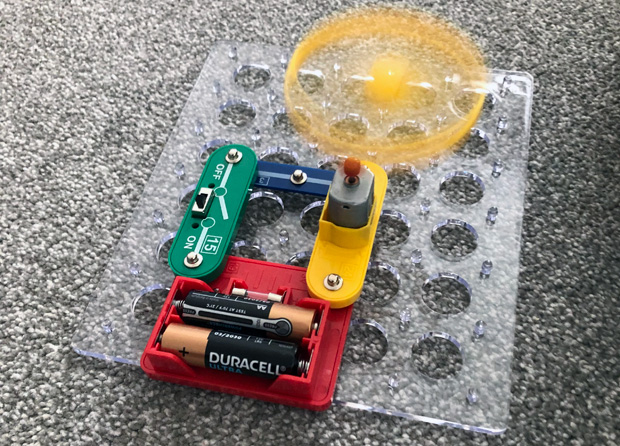 With the I'm A Genius Electricity Laboratory, you learn about and create series and parallel circuits that can operate a light bulb and an electric motor. It's a high-quality science kit and a great way to learn about how electricity works! Some fun features include that you can have fun with the special flying fan, listen to the speaker make loud noises or experiment with optical illusions by using cut outs that are included or by creating your own.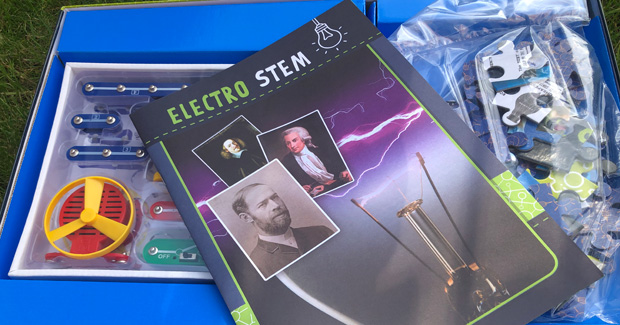 The manual includes instructions and information about the history of electricity for curious children to read more. The large jigsaw puzzle that's included is fun too – we love jigsaws in our family so it's a perfect little extra something for us to do.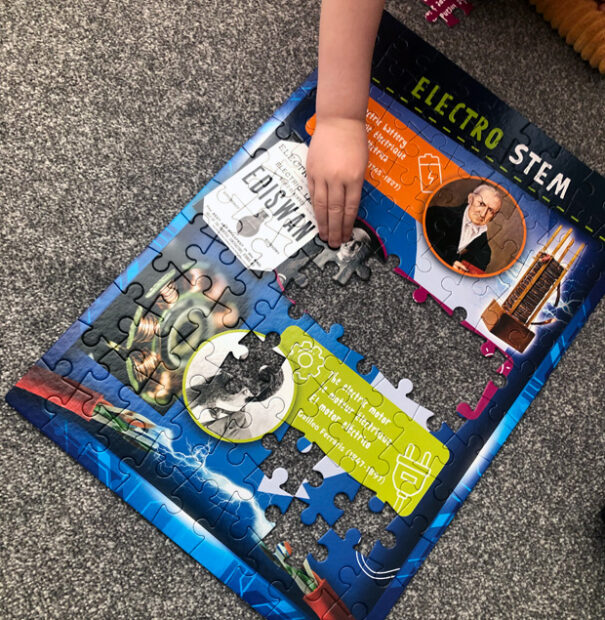 Another thing that's great is that the set is very neatly organised with compartments for all the parts inside the box. It helps the children put everything away properly, ready for the next play session.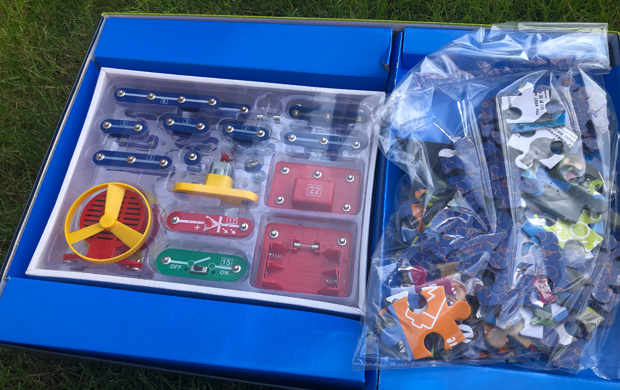 Find this set and many more fun toys at ToysAndBears.com.
This science kit was kindly sent to us for review. As always, all my reviews are 100% honest and all thoughts and opinions are my own.