InstaNatural 100% Pure Moroccan Rose Water Review
|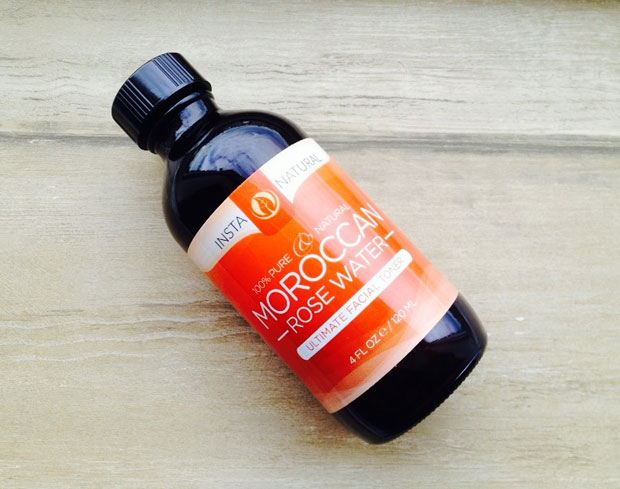 InstaNatural 100% Pure Moroccan Rose Water Review
I have a new favourite in my bathroom cupboard and it's the InstaNatural Moroccan Rose Water which is 100% pure and natural water made from Rose Damascena petals. This kind of rose is one of the oldest roses known today and it has a very soft, sweet and calming scent. This rose has been used as a skincare treatment for hundreds of years.
InstaNatural's rose water is suitable for all kinds of skin types — even very sensitive and irritated skin. It's antioxidant rich and balances and brightens skin. The beautiful fragrance makes it suitable for aromatherapy too.
The product is 100% pure and does not contain any artificial fragrances, added chemicals or preservatives.
Rose water has many uses and many properties that are great for your skin. It's soothing and calming and also helps balance your skin's pH-levels. It cleanses, tones and hydrates your skin at the same time and also helps prepare your skin for products like serums and moisturisers.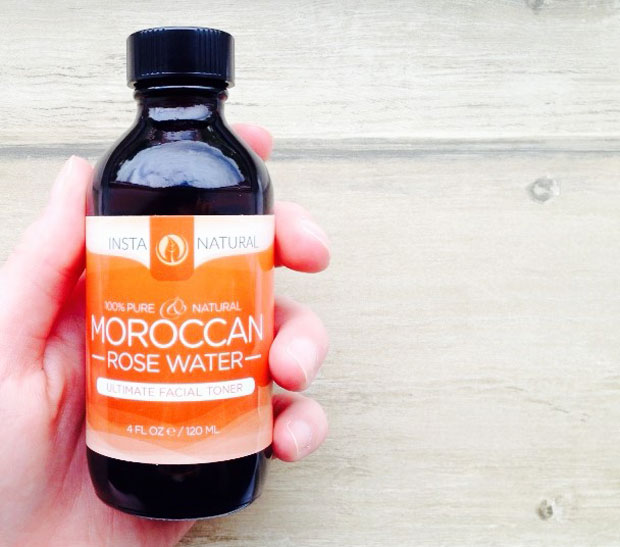 There are many ways to use rose water but I use it either as a quick cleanser when I've not worn make-up or as a toner after my cleanser when I have had make-up on that day. I simply use a couple of cotton wool pads soaked in rose water and wipe my face to cleanse and tone my skin.
This little ritual is so relaxing to do at night. The gorgeous scent is so calming and beautiful. I really enjoy this new routine of mine! It seems to make my skin happy too and it seems more balanced than before. Rose water helps tighten pores and can help reduce the appearance of acne scars so that's great for me, too.
Other things you can use rose water for include:
To moisturise
As an additive to a face mask for better results
As a make-up remover
A soothing treatment for sunburn
As an additive to your shampoo for shiny hair
Aromatherapy in the bath by adding a few drops
As an aftershave
In your eyes to calm and cool them if they're irritated
As you can see, rose water has many great uses. Did I mention that this one from InstaNatural smells absolutely amazing?
InstaNatural 100% Pure Moroccan Rose Water costs £14.95 and is available to buy from the InstaNatural website or from Amazon.
As always, InstaNatural's products are produced in small batches to ensure quality and freshness. InstaNatural is a great company that offers a 100% Satisfaction Guarantee Policy and will refund you if you are not happy with your product.
I was sent this product for this review. As always, all my reviews are 100% honest and all thoughts and opinions are my own.