My Balmonds Hero Product: Balmonds Intensive Facial Oil
|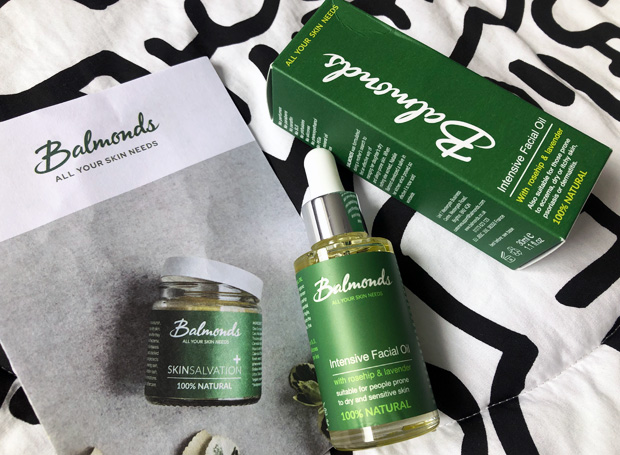 My Balmonds Hero Product: Balmonds Intensive Facial Oil Review +Discount Code
We've had quite a heatwave this week here in the UK but it is September and proper autumn will be here soon. With the change in seasons and weather, I like to make a few changes to my skincare routine as my skin's needs change with the seasons too.
In autumn and winter, I need more nourishing products and deeper hydration and I love nothing more than using a facial oil to provide this during this time of the year.
Balmonds asked me to pick my Hero Product and, though there are so many Balmonds products that I love, I had to choose the Balmonds Intensive Facial Oil.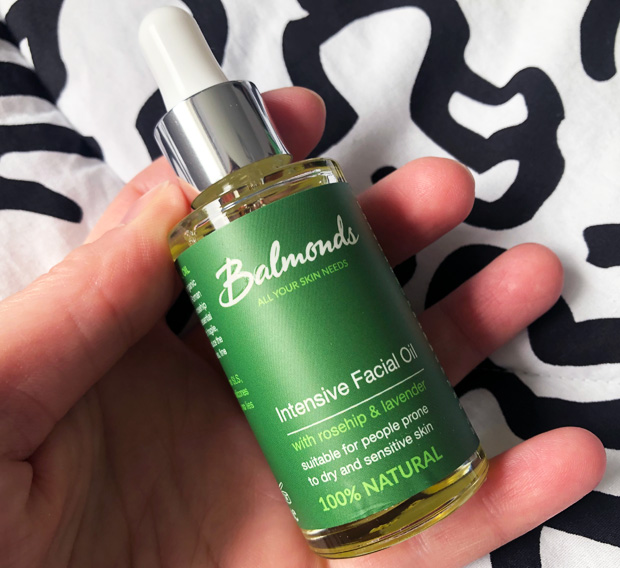 It's the perfect skincare product for a pampering treat at the end of the day. It's a gentle and conditioning oil made from high-quality, plant-based ingredients to naturally nourish and hydrate the facial skin. The oil is totally free from parabens, preservatives, petrochemicals or perfumes and suitable for all skin types, including dry and sensitive skin. It's cruelty-free and vegan, too.
The blend of oils has been specifically chosen for their rejuvenating properties to provide the skin with the essential vitamins and nutrients it needs:
Rosehip Oil which is rich in vitamin A, vitamin C as well as Omegas-3 and –6 and supports the production of new skin cells.
Organic Caledula steeped in sunflower oil for their soothing and regenerative properties.
Palmarosa Essential Oil to nourish and rejuvenate skin as well as support skin cell renewal.
Lavender & Roman Chamomile Essential Oils for their calming scents and naturally antimicrobial properties.
These amazing oils are put in Grape Seed Oil which is a light carrier oil that is high in vitamin E and linoleic acid. I love using my Balmonds Intensive Facial Oil, my Hero Product, as an anti-ageing overnight treatment to hydrate my skin and to help smoothen out uneven skin tone. It sinks in quickly as I take a minute or so to massage the oil into my skin in upwards movements, focusing on the soothing and calming scent. I wake up to skin that feels and looks healthier.
I also enjoy using a small amount in the morning as an addition to my day cream for extra nourishment, hydration, and a bit of a healthy glow too.
20% Off Balmonds Discount Code
Buy your Balmonds Intensive Facial Oil with a 20% discount by using my link and my discount code: AMUMREVIEWS20
This product was kindly gifted to me as part of my collaboration with Balmonds. As always, all my reviews are 100% honest and all thoughts and opinions are my own.