Iron & Velvet Limited Edition Summer Scents | Zero Waste
|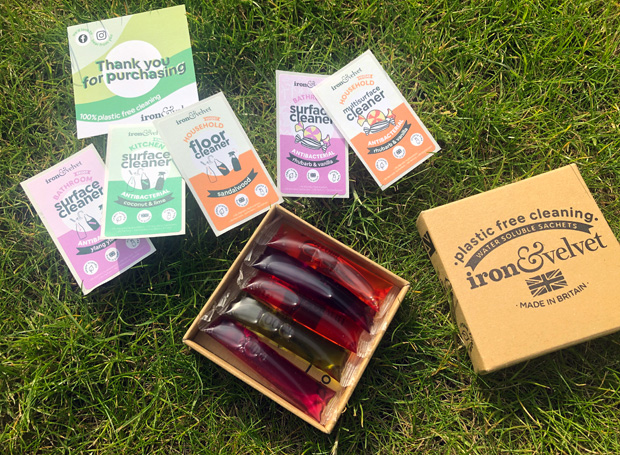 Iron & Velvet Limited Edition Summer Scents | Zero Waste Cleaning
One of my favourite eco swaps around the home is switching to zero waste cleaning products. Iron & Velvet was the first brand like this that I tried and it's still my favourite brand too. They have everything you need, the products work brilliantly, the scents are amazing and the packaging is minimal and zero waste (just a small amount of recyclable cardboard).
The concentrated cleaning products are in a water soluble sachet so don't create any waste at all. To make your Iron & Velvet cleaning products, you simply pop your sachet into a bottle that you already have at home, fill with warm water (250ml or 500ml, depending on the product), shake until dissolved and you're ready to clean.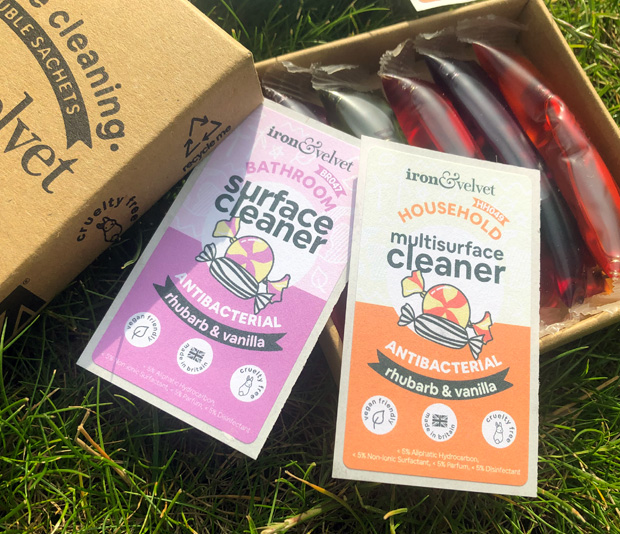 The eco-friendly, plastic-free household cleaning brand based in the West Midlands are known for their wonderful fragrances and has recently released two new limited edition summer fragrances – Berry Blast and Rhubarb and Vanilla which I'm enjoying using in our home right now.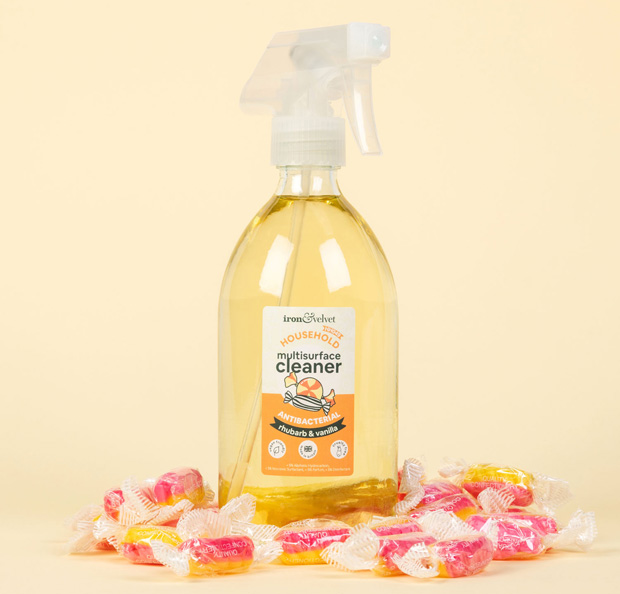 They smell amazing, of course, and so summery! Iron & Velvet sachets are delivered to your door which is very convenient and they work so well which is of course important. They have a great range of vegan cleaning products for the entire home with antibacterial options available too.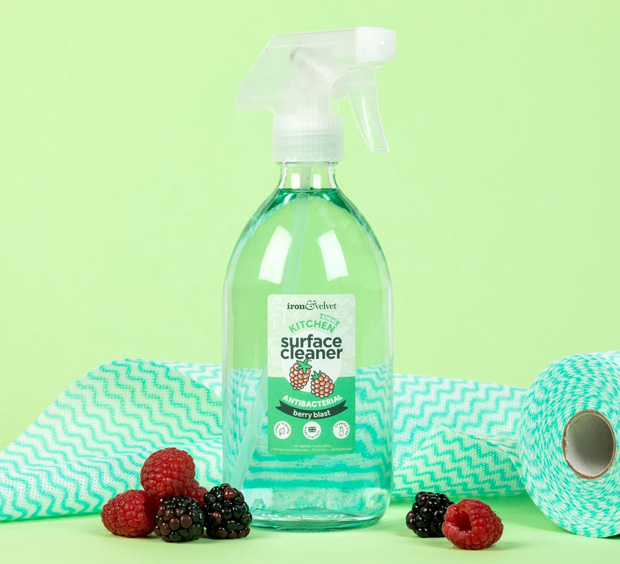 Order yours online today from ironandvelvet.co.uk. Enjoy 10% off with my Iron & Velvet discount code "AMUMREVIEWS". You don't want to miss the Iron & Velvet Limited Edition Summer Scents!
These products were gifted to me to try. As always, all my reviews are 100% honest and all thoughts and opinions are my own.