Julia Donaldson Audio Collection & Peppa Pig Collection
|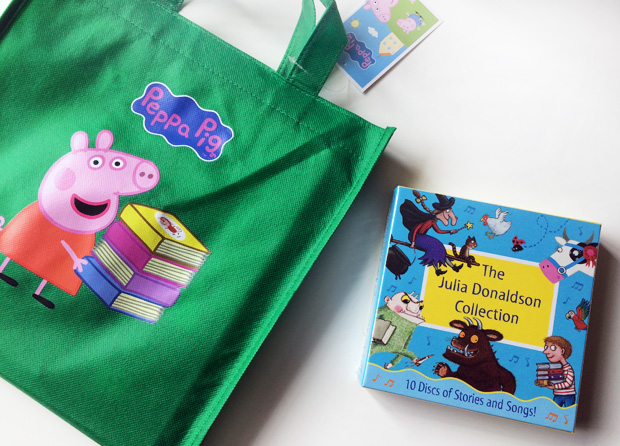 Julia Donaldson Audio Collection & Peppa Pig Collection
As you probably know, we are a family of book words! My daughters love books as much as I do and we have a few recent additions from Book People who sell lots of books including children's books.
We have two new books sets and they are the Julia Donaldson Audio Collection and the Peppa Pig Collection. Julia Donaldson is one of our favourite children's books authors — we especially love the Gruffalo books and the What the Ladybird Heard books — and of course my girls love Peppa Pig!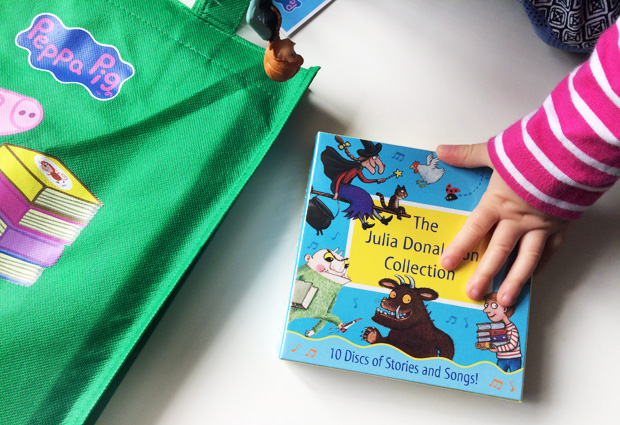 The Julia Donaldson Audio Collection is a wonderful boxed collection of 10 CDs for children to listen too. We've not got many audio books but they're great for long car journeys! We love Julia Donaldson's books and now we can listen to them while travelling too. The stories are read by Imelda Staunton, Alexander Armstrong and even Julia Donaldson herself. Each book is on its own CD and has a protective sleeve. It costs just £9.99 from Book People though it has an RRP of £40.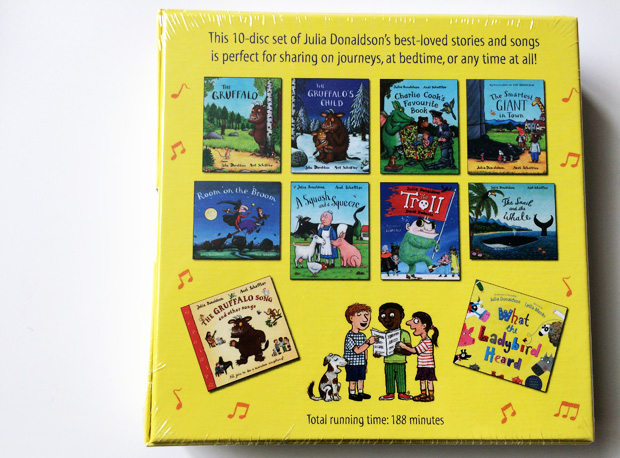 CDs in this collection are:
What the Ladybird Heard
Charlie Cook's Favourite Book
The Troll
The Snail and the Whale
Room on the Broom
The Smartest Giant
A Squash and a Squeeze
The Gruffalo's Song
The Gruffalo's Child
The Gruffalo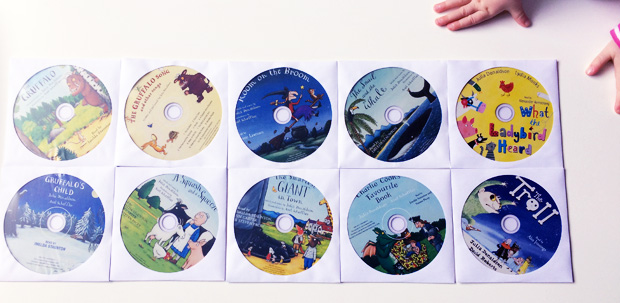 Both my daughters have been Peppa Pig fans from an early age so they were very excited when a big green bag full of Peppa Pig books arrived! The Peppa Pig bag contains 10 Peppa Pig story books — all fun stories with bright and bold artwork. My kids love these books and they're a great length for bedtime stories too. My girls usually choose one or two each to read at bedtime but they also love looking through the books on their own. This is another great value pack from Book People — this Peppa Pig collection costs just £12.99 instead of the RRP of £49.90. That's just under £1.30 per book.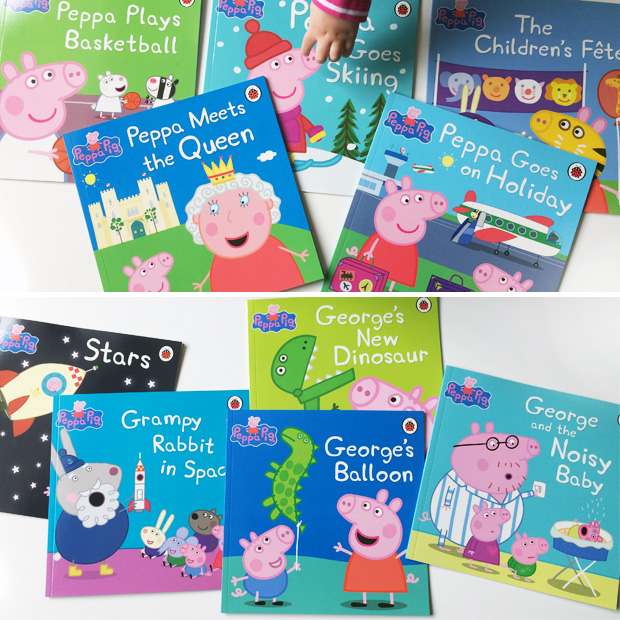 The books in this collection are:
Peppa Goes on Holiday
Peppa Meets the Queen
Grampy Rabbit in Space
The Children's Fete
George's Balloon
Stars
Peppa Plays Basketball
George's New Dinosaur
Peppa Goes Skiing
George and the Noisy Baby
These books were provided to us for this review. As always, all my reviews are 100% honest and all thoughts and opinions are my own.