Kiddiewinkles New Out & About Tote Bag Review
|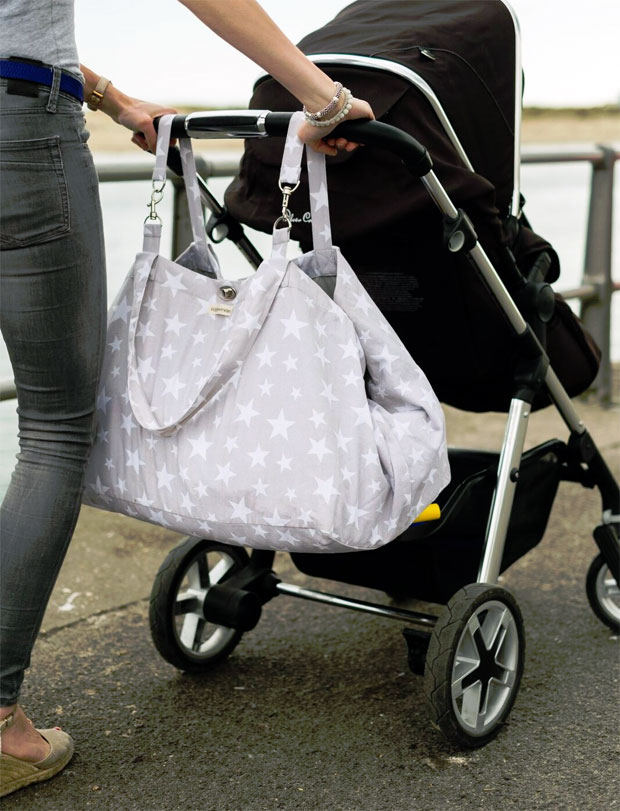 Kiddiewinkles New Out & About Tote Bag Review
Like most mums, I have to carry a lot of stuff with me most of the time. Long gone are the days of small handbags with just a phone and a purse – motherhood requires a lot of stuff. My husband often calls me a bag lady and has even got our three-year-old to use the endearing nickname sometimes because more often than not, I end up with quite a few bags. I have my own handbag which is quite big, a changing bag of some sorts depending on where we're going and then usually a bag of shopping as well. If we're out for the day, we often have a snack bag too. This is just what happens when you're out and about without the car with two young kids!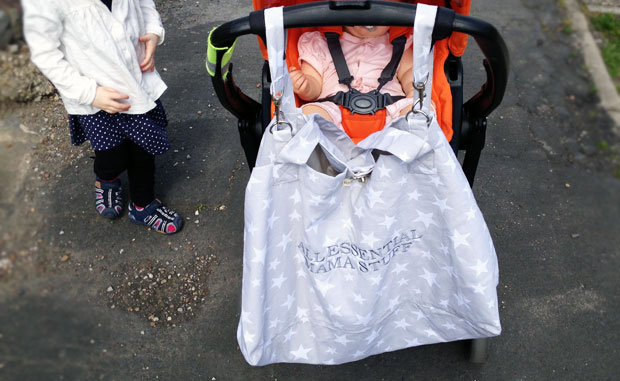 I would like to have fewer bags and that's why the new Out & About Tote Bag from Kiddiewinkles is very exciting for me. It's very roomy and can even expand so it can replace all my bags so I only need to keep track of one.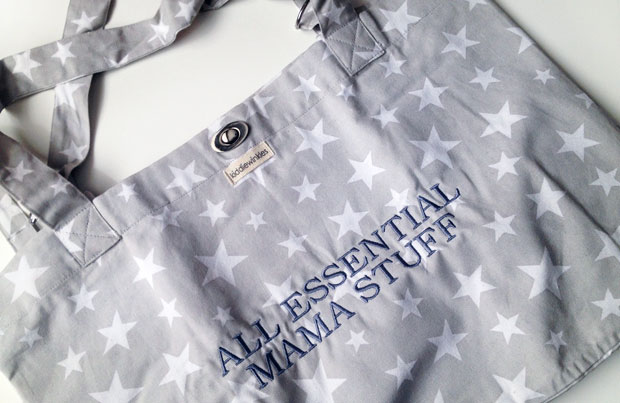 The bag was designed here in the UK by parents for parents and is definitely a mama must have for me this summer. It's large and practical but also stylish and can even be personalised with whatever message you choose. I went for "All Essential Mama Stuff" as that's what the bag is being used for. For me, the items I pack are essential but my husband would probably not agree!
The bag has two shoulder handles and two shorter handles to enable you to either carry it on your shoulder or in your hands or to attach it to your pushchair/pram, shopping trolley or suitcase. The shorter handles have strong clips that are quick and easy to open and close but secure too.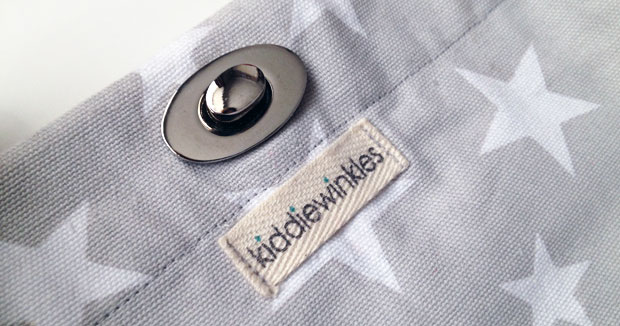 The Kiddiewinkles Out & About Tote Bag has one large main opening that closes with this clip above. There's no zip but I just use a small zipped pouch for my valuables to keep them safe and easy to find among all the kids' stuff.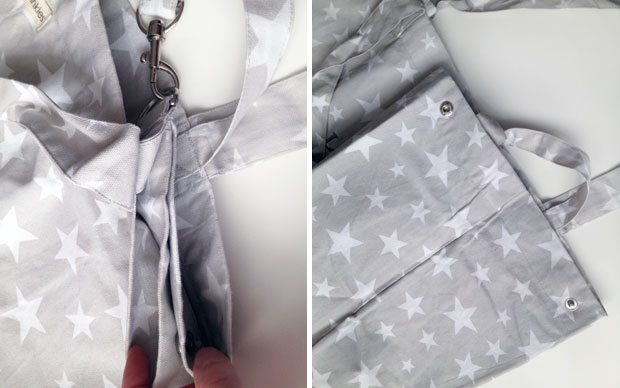 This bag fits a lot of stuff! It's got pop studs at either end of the bag to allow you to increase or decrease the capacity so you can start the day with it smaller and increase the size when needed. This is great for when you're out shopping!
The bag can easily hold my mum stuff, the changing bag stuff we need (changing mat, nappies, baby wipes, extra clothes, hand sanitiser), my three-year-old's change of clothes, snacks and drinks plus any small bits of shopping we might pick up. It would also make a great beach bag as it would fit everyone's swim gear and some towels. The water resistant lining is great for this use too.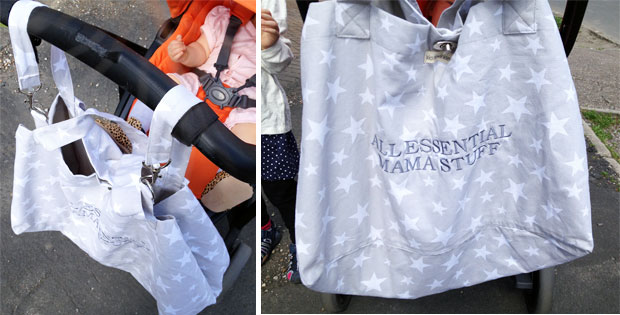 When not in use, the bag folds flat and is very compact to store which is great for such a large bag. You will probably use it most days when it's not raining though as it's ideal for summer family adventures.
Get yours from the Kiddiewinkles website. It costs £25 but you can enjoy 15% off your first purchase if you sign up to the newsletter.
I was sent this item for this review. As always, all my reviews are 100% honest and all thoughts and opinions are my own.