Out & About Mama Must Haves for Summer Adventures
|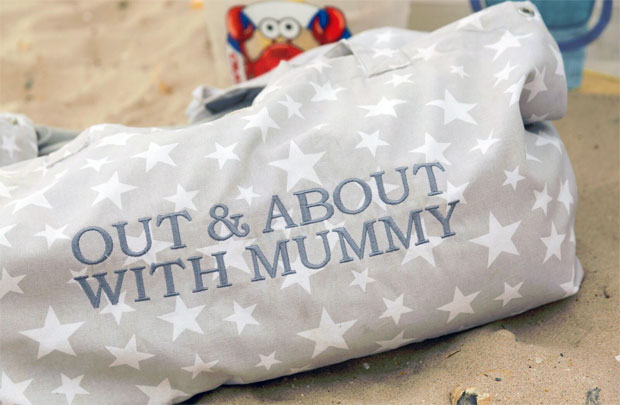 Out & About Mama Must Haves for Summer Adventures
In some ways, spring and summer means you might need to pack less things when you're heading out with the kids as you don't need to carry around wooly hats, mittens, big coats, fleece jackets and other extra layers. Summer comes with its own stuff though and I think that I will have a big bag for quite a few more years.
The bag I will be using this summer is the new Out and About Tote Bag from Kiddiewinkles which is designed by parents for parents.
It's roomy, stylish and practical and can be personalised with the wording of your choice. It's got pop studs at either end of the bag to allow you to increase or decrease the capacity. The long and short handles mean you can carry it however you like it and it's also got a strong clip closure design to make it easy to attach to your pram. It's only £25, too!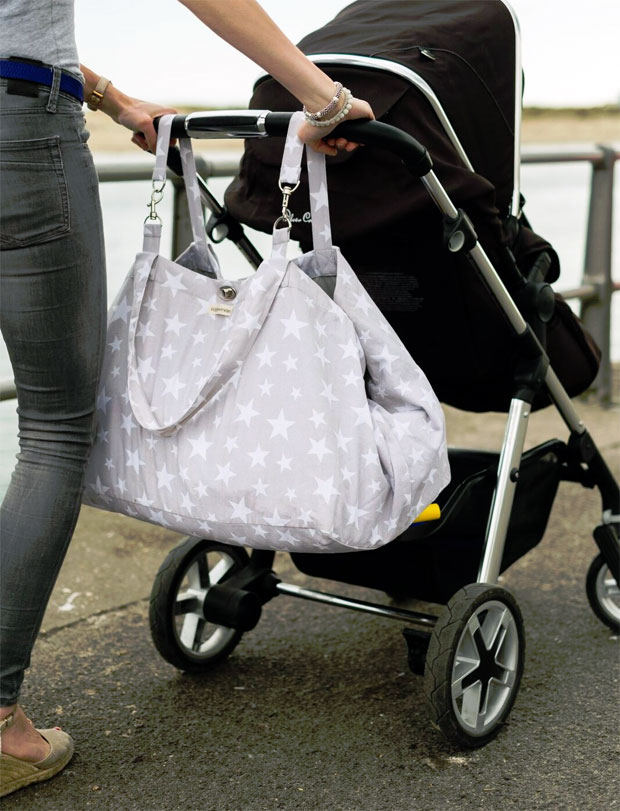 So what are my Mama Must Haves for Summer Adventures? When the weather is nicer, I feel like there's more chance of being spontaneous and spending more time out and about doing unplanned things so I pack for all eventualities:
The usual: nappies, changing mat, wipes, hand sanitiser, drinks and snacks.
Extra nappies in case we stay out longer.
Change of clothes for the kids.
More drinks (sunshine makes you thirsty) and more snacks for everyone.
Sun hats for everyone!
Portable power bank for charging my phone if needed.
Coins for parking, buses or ice cream!
A big pack of stickers for the three-year-old to play with if we're waiting somewhere.
Some toys that work well outside. Maybe a small ball or toys that are fun with sand.
A small first aid kit.
SnoozeShade for safe napping in the pram.
What are your Mama essentials for summer?