Kids Eat Free This Week at Revolución de Cuba Sheffield
|

Kids Eat Free This Week at Revolución de Cuba Sheffield
I just heard about a great offer that I want to share with you today. As you may know, Revolución de Cuba is our favourite restaurant and we love going there as a family. They have great food and cocktails and are very kids friendly too. My daughter loves the music and the nachos!
This week, kids eat free at Revolución de Cuba Sheffield. The offer is valid until Friday, 6pm, and is valid when buying any full price adult meal. The kids' meal includes a dessert and a drink too.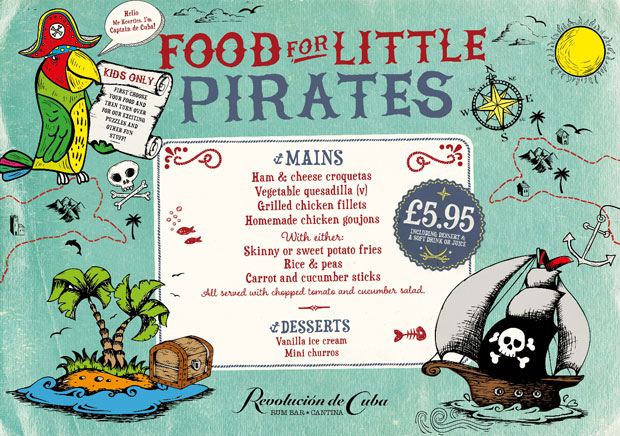 The menu includes the following dishes:
Ham & Cheese Croquetas
Vegetable Quesedilla
Grilled Chicken Fillets
Homemade Chicken Goujons
Served with either:
Skinny or Sweet Potato Fries
Rice & Peas
Carrot & Cucumber Sticks
All meals come with chopped tomato and cucumber salad.
With each meal you can choose a drink (juice or soft drink) and a dessert (vanilla ice cream or Mini Churros).
Head to Revolucion De Cuba Sheffield this week to enjoy this great offer!