Kiss Me Organics All Natural & Organic Matcha Review
|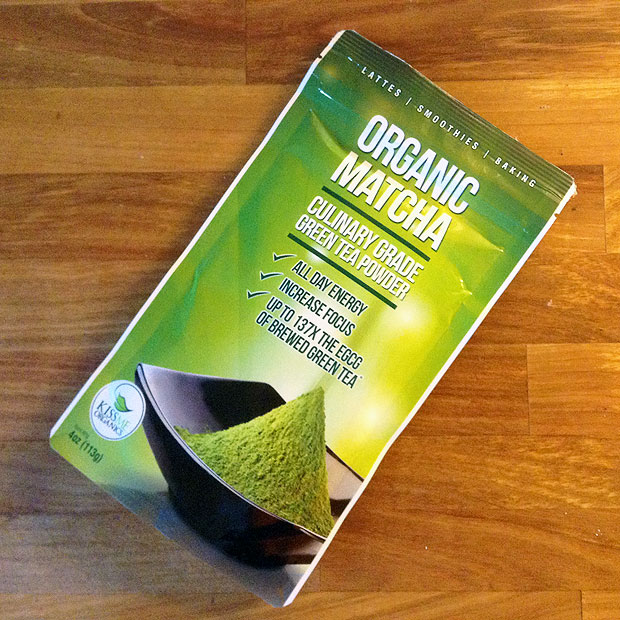 Kiss Me Organics All Natural & Organic Matcha Review
Matcha is really good you! It gives you energy, increases focus, boosts metabolism and skin health and contains 137 times the antioxidants of regular green tea.
In December I tried Japanese Matcha tea powder from Kiss Me Organics. It arrived in a bag of 113 grams and retails for £18 from Amazon. This is quite a bit cheaper than other matcha teas on the market. The reason for this is that it's of culinary grade meaning it's more suitable as an ingredients mixed with other things rather than for tea. Culinary grade matcha can taste bitter if just mixed with water for a tea drink.
The brightness of this matcha tells me it's good quality for using in all kinds of different recipes. So far, I have used Kiss Me Organics Matcha in many different ways…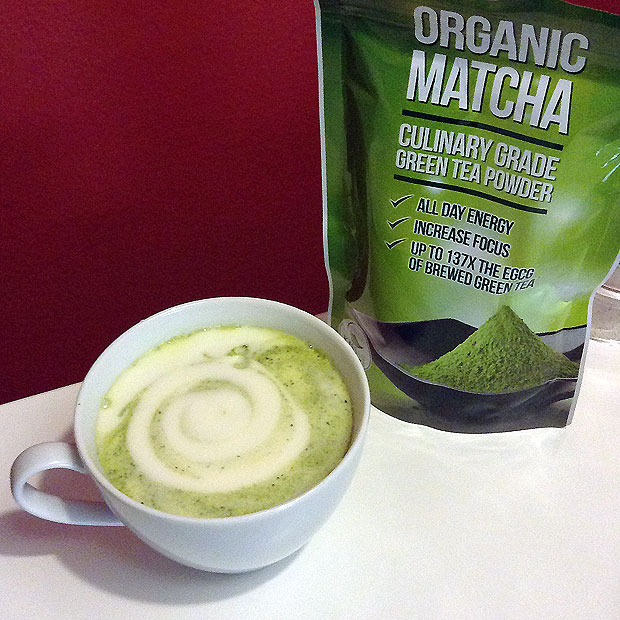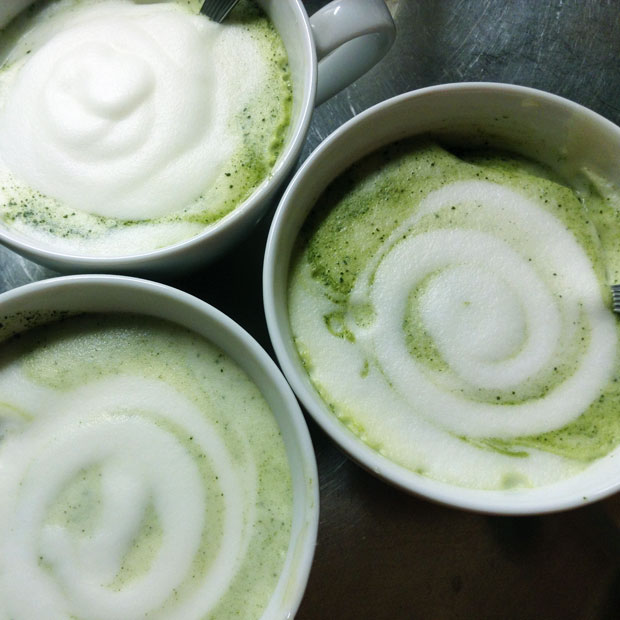 Matcha Latte: Just mix a teaspoon of matcha with a bit of hot water from the kettle and a teaspoon of honey until dissolved (for the photos above I didn't have a whisk so it didn't dissolve completely) then add hot foamed milk of your choice. We used organic soy milk. The lattes were yummy!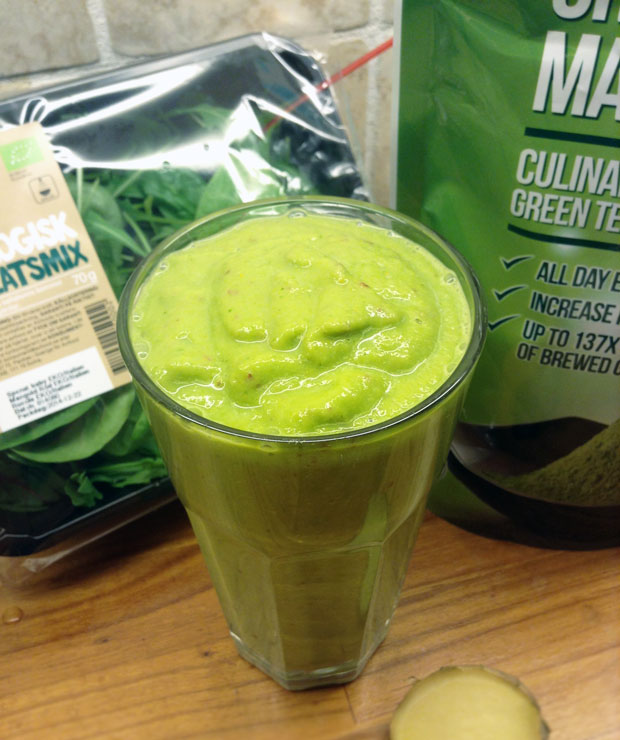 Green Smoothie: Here we mixed an avocado, apples, fresh grated ginger, mixed green leaves (including spinach and rocket), cashew milk and a teaspoon of matcha to make this healthy and vibrant smoothie.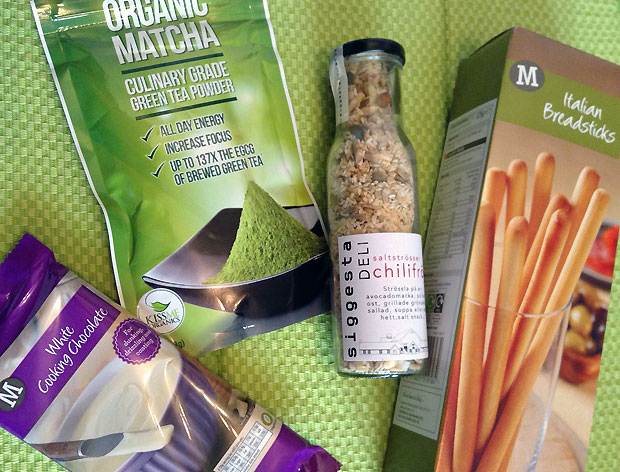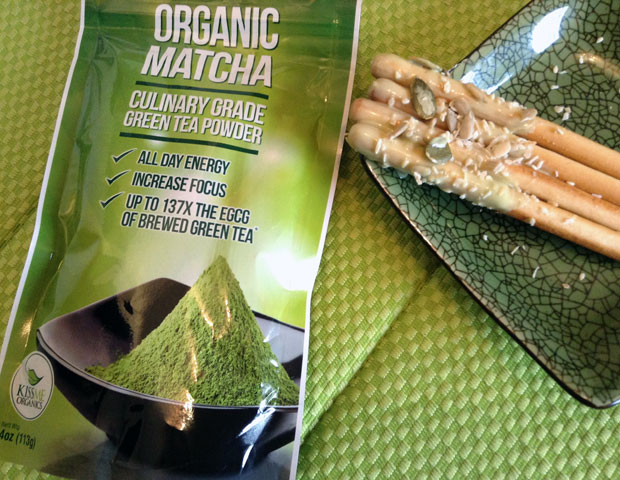 Home-made Matcha Pocky: These were SO good! Melt the white chocolate and mix in a teaspoon of matcha and a teaspoon of vegetable oil. Stir until dissolved and dip breadsticks in the chocolate mix until you get as thick a layer as you wish. Then sprinkle with something yummy! We used a Chilli-Salt-Sesame-Coconut-Pumpkin Seed-sprinkle that my sister got us for Christmas. Savoury and sweet! Better than real Pocky!
White Chocolate Matcha Truffles: I made these by adding a bit of icing sugar and a dash of milk to my leftover Pocky dipping chocolate. I left the mix in the fridge to firm up for a few hours then rolled into yummy truffles. Store in the fridge or freezer.
Hot Matcha White Chocolate: This is so easy! Plop a few truffles (three or four is perfect for one serving) into a pan and add a cup of milk and some more matcha if you wish. Let it warm up slowly to not burn the chocolate and mix with a whisk to combine the ingredients. Sweet and absolutely delicious!
Kiss Me Organics Matcha is exclusively available via Amazon. Check out my Matcha Tea Pinterest board for more ideas on how to use matcha.
I was sent a bag of matcha for reviewing purposes. As always, my reviews are 100% honest and all opinions and thoughts are my own.