Roots Collective Vegetable Blends Review + Recipe Ideas
|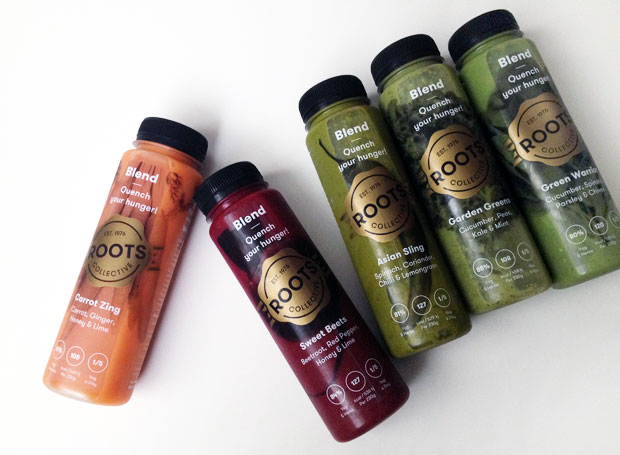 Roots Collective Vegetable Blends Review + Recipe Ideas

… is Roots Collective's motto. The blends are thick drinks, with bite, made from over 80% vegetables in each recipe and no added fruit juice. You can enjoy them as they are straight from the bottle or use them in recipes. You can enjoy them as sauces, soups, put them in different dishes or even turn them into very healthy and nutritious ice lollies!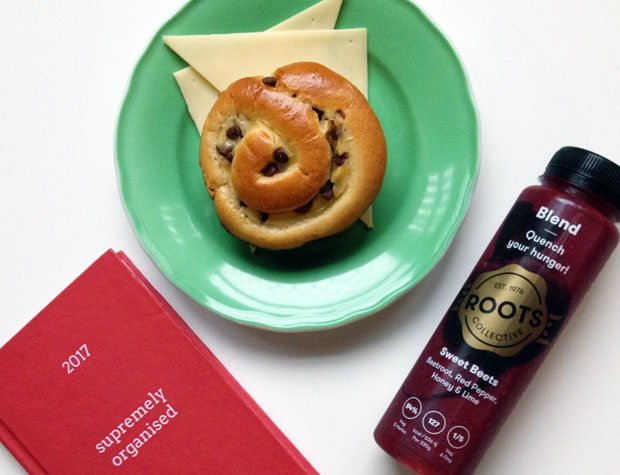 "Roots Collective's mission is to get real vegetable goodness into everyone's diets as deliciously as possible."
The blends are made from whole veggies and herbs mixed with vegetable juice, then cold-pressed to lock in all the vegetable goodness. There are currently five different flavours to choose from and the rule for each recipe is a minimum of 80% vegetables and a touch of honey for sweetness. The blends never contain any refined sugar or sweeteners and are always free from gluten and dairy. Each bottle provides you with one of your 5-a-day, lots of fibre and healthy goodness and just 127 calories or less.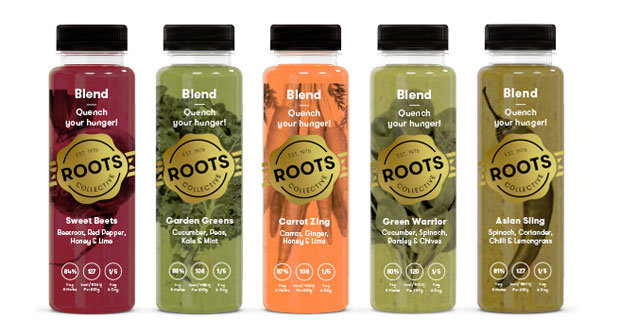 The five flavours are:
Ingredients: Carrot, Spinach, Yellow Pepper, Coconut Milk, Avocado, Lime, Coriander, Honey, Red Chilli & Lemongrass (81% vegetable content)
This is an aromatic vegetable blend with fragrant coriander and with a hit of spicy chilli! It reminds me of guacamole and I think it would make a great addition to savoury dishes like stir fried noodles or curries.
Ingredients: Cucumber, Peas, Avocado, Honey, Kale Lime & Mint (86% vegetable content)
This blend is fresh and summery and green! I love the cooling cucumber combined with mint and lime. It's really tasty to drink cold.
Ingredients: Beetroot, Red Pepper, Avocado, Cucumber, Honey, Lime & Ginger (84% vegetable content)
I'm always a bit scared when things are made from beetroot as fresh beetroot is very earthy but I needn't have worried about this one — it's delicious! The iron-rich beetroot works beautifully with the other ingredients. I had this as a snack.
Ingredients: Carrot Juice, Carrot, Coconut Milk, Ginger, Honey & Lime (92% vegetable content)
This one is full of Vitamin C and very refreshing! It's great as a morning blend with breakfast and would also be suitable as a light soup.
Ingredients: Cucumber, Spinach, Avocado, Honey, Courgette, Coconut Milk, Lime, Parsley & Chives (80% vegetable content)
This blend is full of green veggies and flavoursome herbs. I enjoyed this warm like a soup for lunch on a cold day.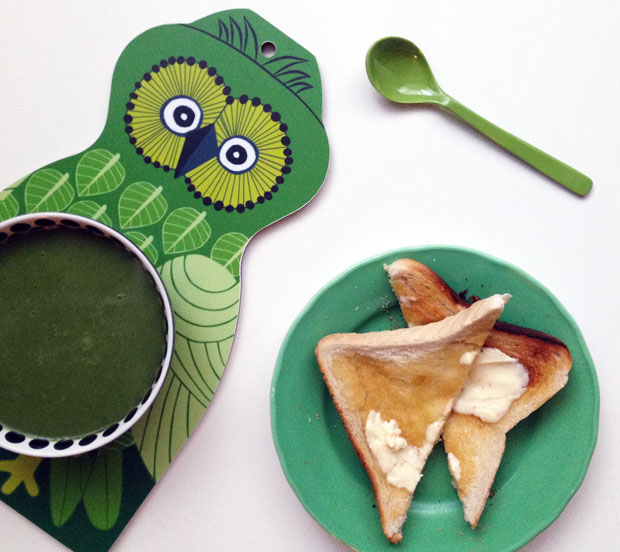 I really enjoyed trying these delicious blends! They're great and such a tasty way to eat lots of vegetables quickly. They make great snacks or additions to meals at home or on the go.
Recipes to try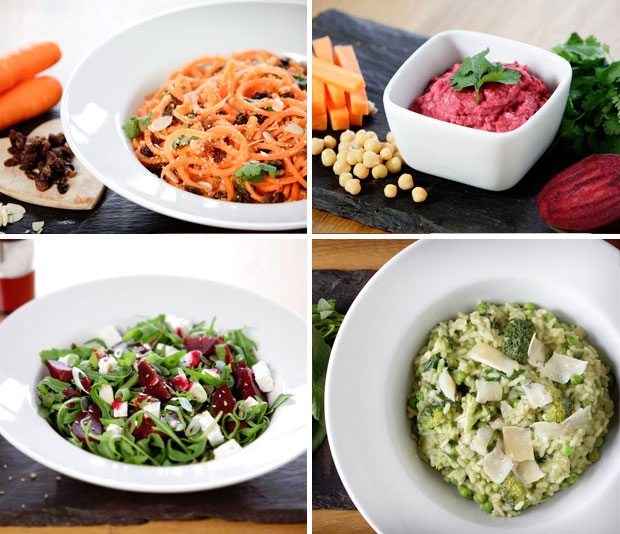 Head over to the Roots Collective blog to find these four yummy recipes:
Fruit and Nut Quinoa Noodles
Beetroot Hummus
Beetroot and Feta Salad
Garden Greens Risotto
I was sent samples for this review. As always, all my reviews are 100% honest and all thoughts and opinions are my own.