Lamaze Play & Grow Freddie the Firefly Review
|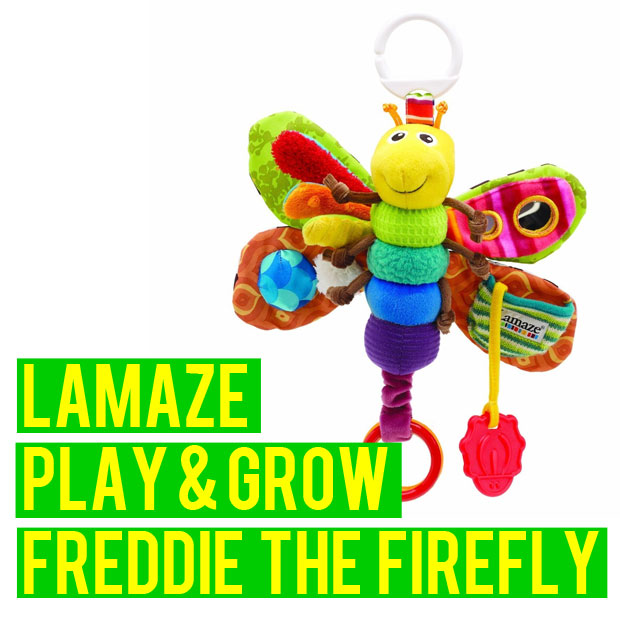 Lamaze Play & Grow Freddie the Firefly Review
Lamaze Play & Grow Freddie the Firefly is the first thing that shows up on Amazon.co.uk when you search for "baby toy" or "baby toys". It's very popular and it's easy to see why. Lamaze make beautiful and fun toys that most babies love! They provide lots of activities and are visually stimulating too.
Freddie the Firefly is the most popular one and it might be because he's extra cute with his huge smile and happy colours! We keep Freddie on our cot but he can easily be moved around and taken with you.
My baby loves the crinkly noises the wings make, all the bits to pull on and the different teethers. Freddie is colourful from the front but has high contrast black and white fabric on the back of his wings – perfect for small babies. There's a small mirror, a squeaky ball, a fluffy ball and loads of different fabrics and textures. Plus the whole toy is a rattle. Lots of fun in one toy!
Available at a bargain price too; at the time of writing it's only £6 from Amazon.co.uk.
You can find lots more baby toy reviews here.