Layering Clothes To Stay Warm – Babies & Toddlers
|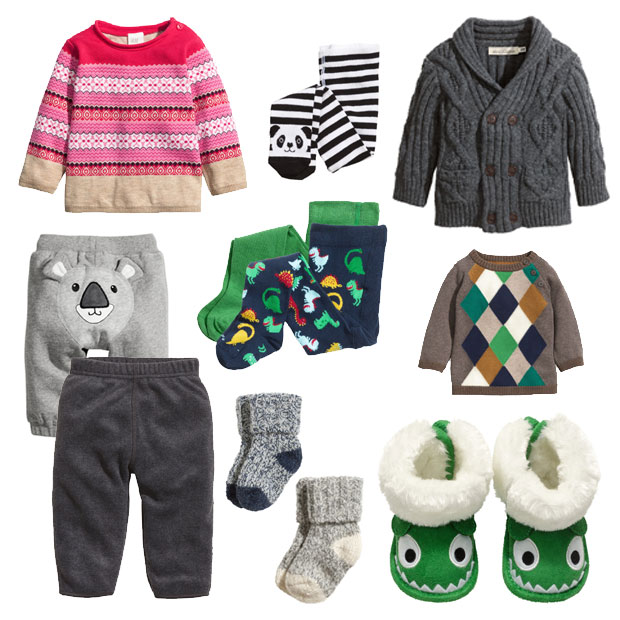 I don't know about you, but our house can get very cold during the winter half of the year. Even when we have the heating on, some of our rooms just don't get warm and my trick is layering clothes to stay warm.
This works on the little ones, too, and this winter I plan on layering cotton tights under sweatpants or fleece trousers and using fine knit jumpers over long sleeved bodysuits on my baby girl. I think our daughter will be walking soon so I will get her some slippers to keep her little feet warm on our cold kitchen floor. I have fallen in love with these knitted baby socks. They look slippery but so cosy! I need to buy them.
All items above are from H&M. I love their baby clothes!
For myself, I need to get some more tights and some nice wristwarmers. My circulation is not good at all!