LedHut's LED Indoor Decorative Branch Light Review
|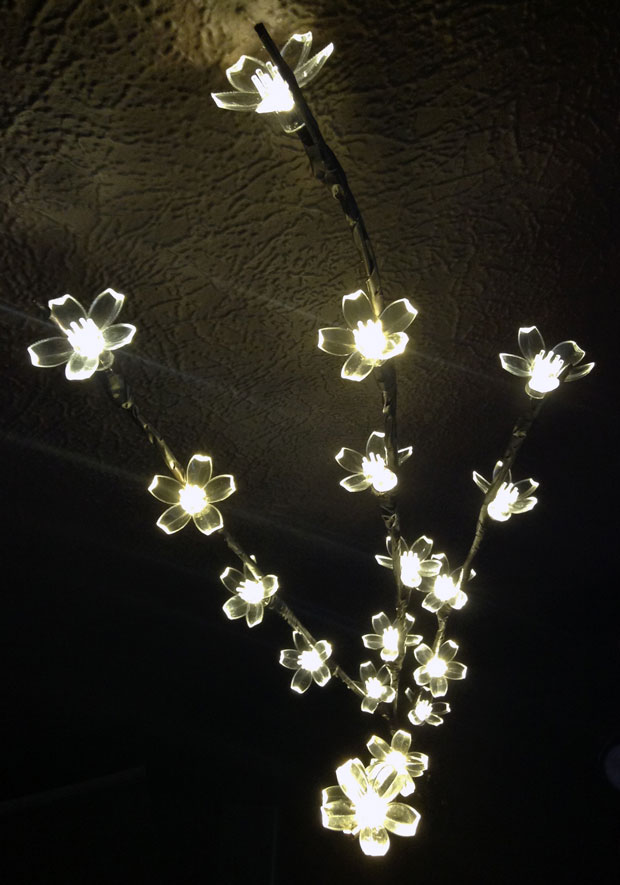 LedHut's LED Indoor Decorative Branch Light Review
The latest addition to our living room décor is this beautiful cherry blossom branch light from LedHut. It's a dark brown branch with 20 LED lights placed along smaller branches. The lights are inside cherry blossom style flower petals made of gel. The branches are made of metal and can therefore be bent however you wish. The light is battery operated — batteries are even included! — which means you can really place it wherever you want since you don't need to worry about a power source. I love this since we don't have many available plugs in our living room and especially not on top of our book shelf where I have decided to keep this.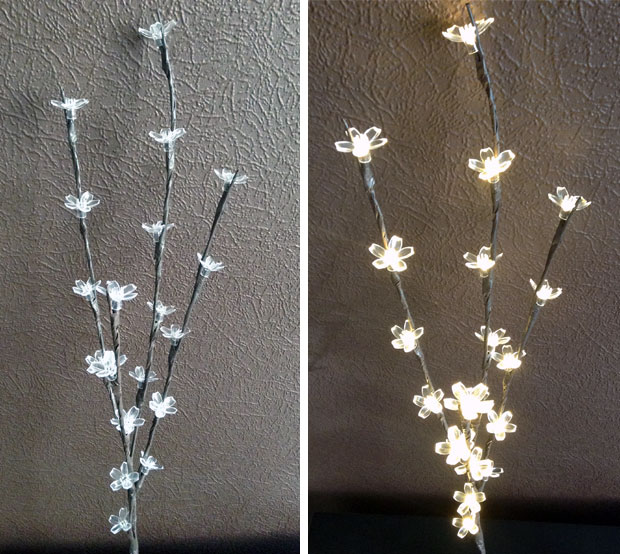 Above is the branch light in daylight. The left photo shows it turned off and the right turned on. As you can see, the lights look lovely turned on or off and in daylight, too. They just look like pretty flowers.
You can put the branch in a vase on its own or with artificial flowers or other lights, you can hang it or lay it down… I chose to put it in a corner on top of our bookshelf. It sits firmly on the side of a wooden box and lights up the corner and our other decorations beautifully. I can easy reach the battery box and the switch to turn the light off and on but you can't see it — perfect!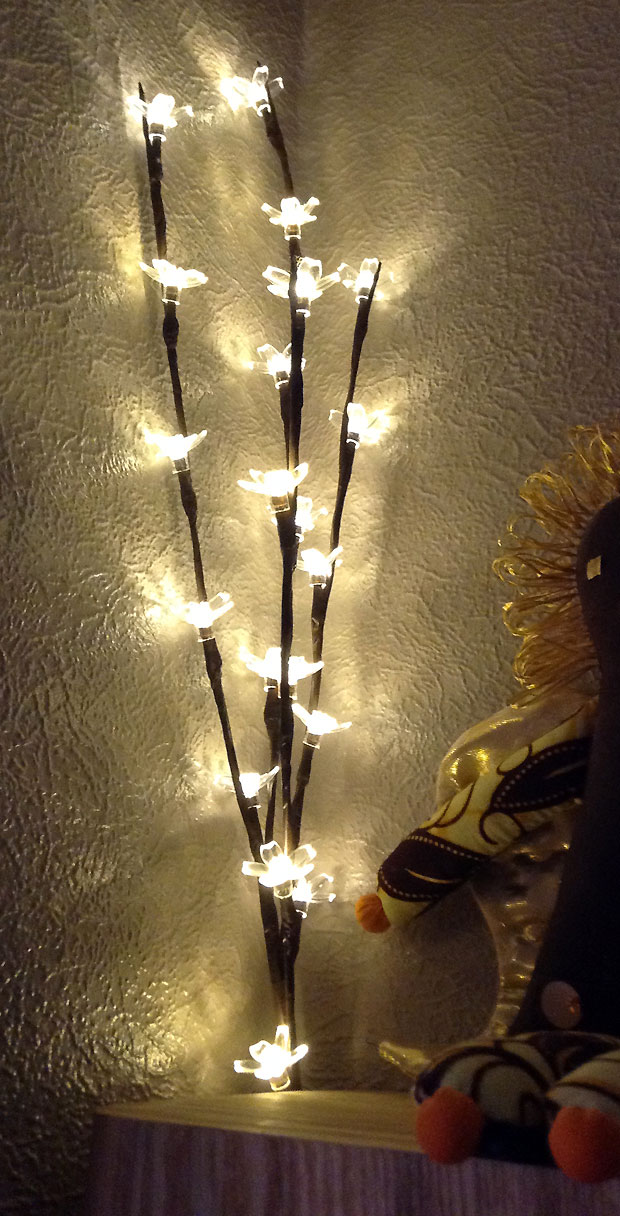 My dad's favourite flower was cherry blossom and that's why I chose this design. It means something special to my family and I love having little details like this in my home that remind me even more of him.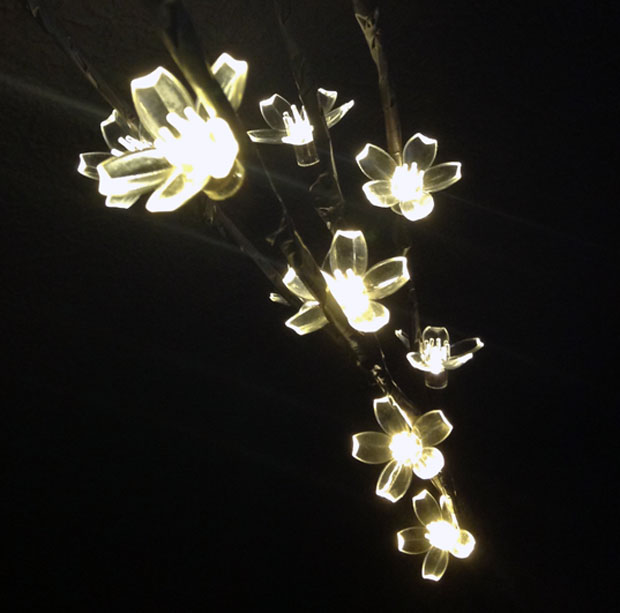 This branch light is truly beautiful and the whole family loves it. It gives our living room a nice glow at night and makes it really cosy. The light feels like winter and spring at the same time with the warming light from the LEDs and the blossoming flowers. It makes a great addition to our home!
This exact one can be found here and there are plenty more designs to choose from here.
I was sent this item for review. As always, my reviews are 100% honest and all thoughts and opinions are my own.