My Sunny & Organised Office Wish List – Retro, Orange & Yellow
|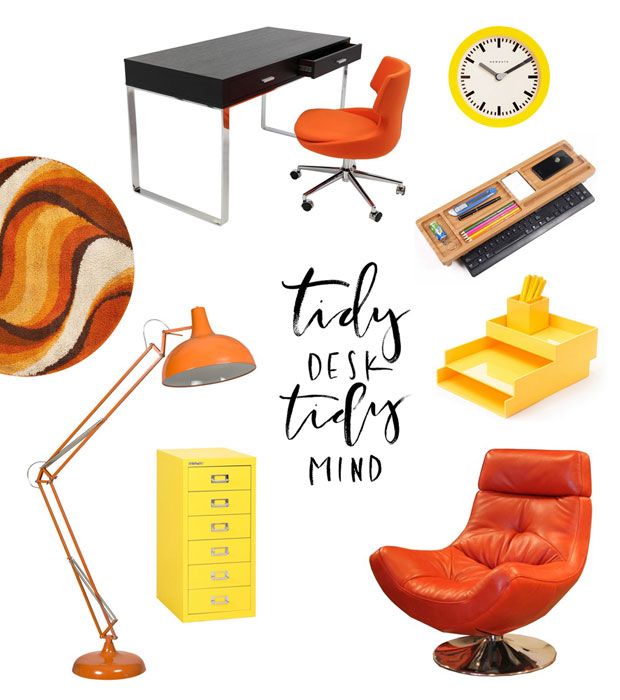 My Sunny & Organised Office Wish List – Retro, Orange & Yellow

I'm always thinking of ways to improve and update our home and something I'm dreaming about is having a beautifully decorated and organised office space. As I work from home, I spend a lot of time at my home desk but it's far from ideal. I would love a larger surface to work on, proper storage for my desk supplies and papers, good lighting and comfortable chairs to sit on — both at my desk and away from it when I'm reading or working on my iPad. Plus some decorative details.
I've put together a little wish list with some gorgeous items that I've come across online that I would love to have in my office. I've gone for the sunny colours orange and yellow as I love them together and they add a lot of happiness to a room. I've gone for quite a retro look too as I'm very fond of that kind of style, especially in modern environments like an office.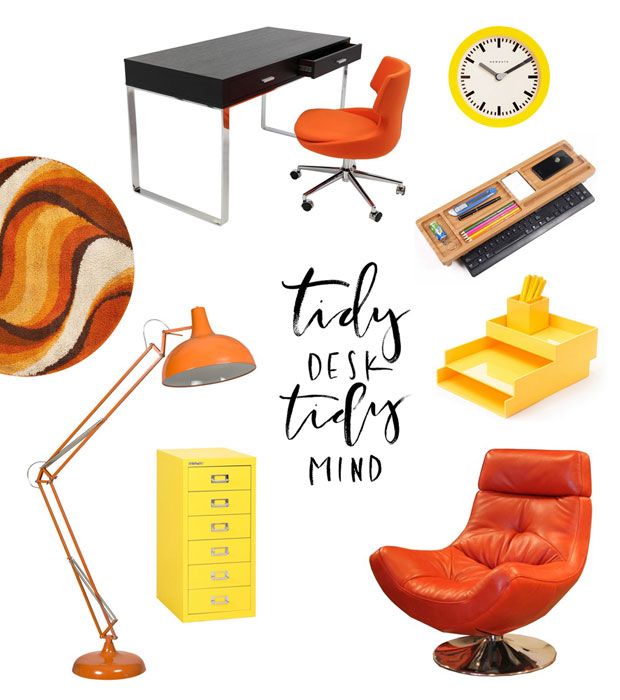 This post contains a sponsored link.