LOVE Shaped Wall Hanging Light Review – Valuelights
|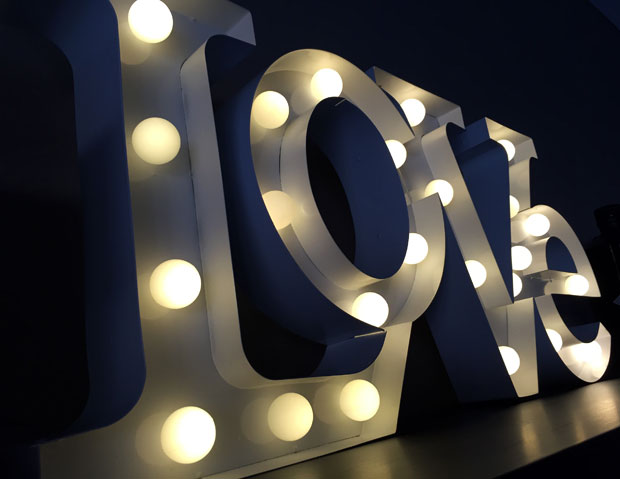 LOVE Shaped Wall Hanging Light Review – Valuelights
I have a beautiful new lamp from Valuelights! It's a decorative LOVE shaped lamp with warm LEDs. Look how lovely it is! It's just my style — quirky and fun! As a graphic designer I love typography themed items, so this ticks that box, too.
Before we have a closer look at the light, here's a bit more about the shop I got it from:
Valuelights was founded in 2011 by three lighting professional, each with over 20 years' experience in the industry. They saw a gap in the market for high quality lighting products that were also reasonably priced so they created Valuelights, an online shop that offers affordable, stylish and cutting edge home and garden lighting designs for people who want to make a style statement in their home without the designer price tag. In 2013, Valuelights started focusing on offering even more value for money by offering ultra-energy saving LED bulbs that make purchases even more cost effective.
 "At Valuelights we will always offer excellence in terms of quality, service and value."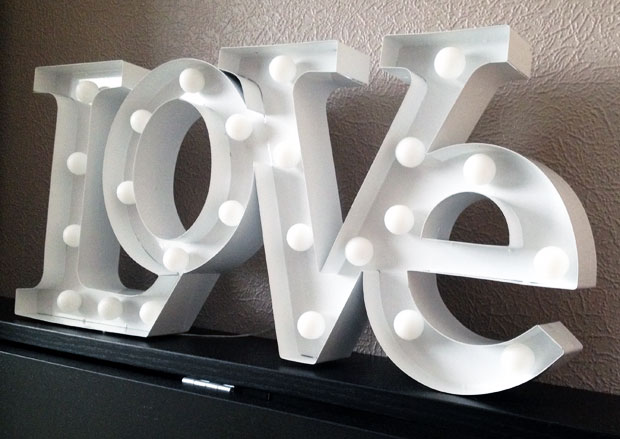 The light is a 3D LOVE metal plaque decorated with 24 warm white LED fairy lights. Its dimensions are 250mm x 520mm x 50mm which is a great size for a statement piece.
It's perfect for displaying as a free standing light on the mantel piece or, like we have it, on the top of a book shelf. It stands well on its own but if you wish to steady it further you could put some Bluetack on the bottom. You can also hang the light on the wall, of course. Since it's run by batteries, you don't need to worry about where to plug it in.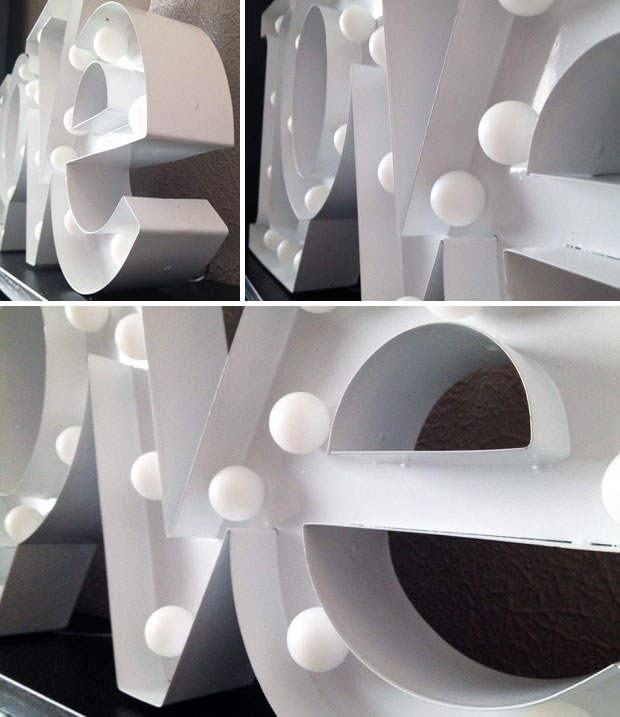 I love how chunky it is! The depth really adds to the overall look and makes it look like a real street sign for a shop, bar or club. For me, the look of the light is both very modern and retro at the same time. The all white colour scheme makes it look modern and makes sure it goes with everything but the shape and style also has a vintage feel.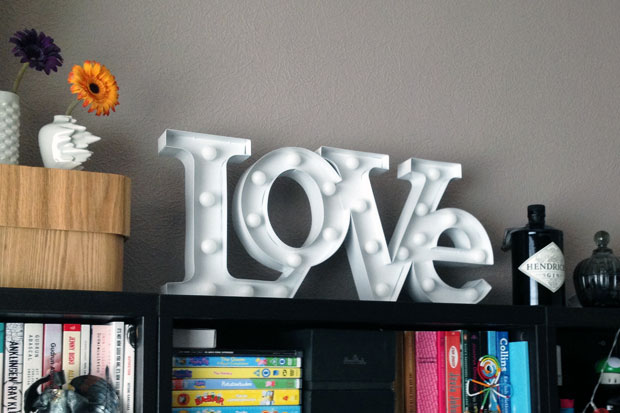 This is what it looks like up on our bookshelf in our living room in the daylight. It's right in the middle and makes such a nice feature. It looks really pretty whether it's on or off. It's great that it's so portable if you like moving things around in your house, too, but we'll we keeping it here.
The battery box with the switch is on the end of a clear cable which is very easy to disguise. The cable reaches the side of our bookshelf so we can easily reach the switch to turn the light on and off. It's run by three AA batteries (not supplied).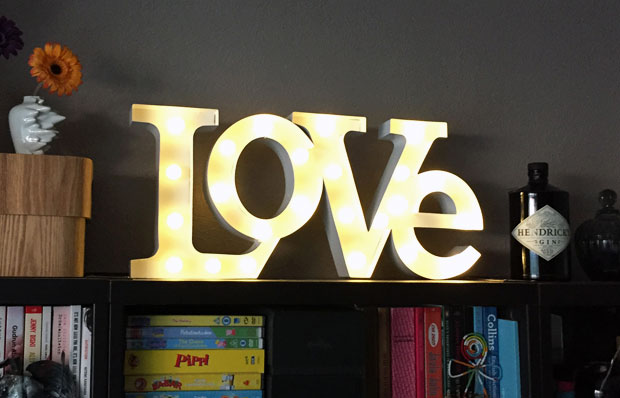 Above is what the lamp looks like when it's turned on and it's early evening on a light summer night.
Below you can see what it looks like in the dark, in the late evening. It gives off quite a lot of light which is great. It's not just a decorative light, it actually lights up the room a bit too.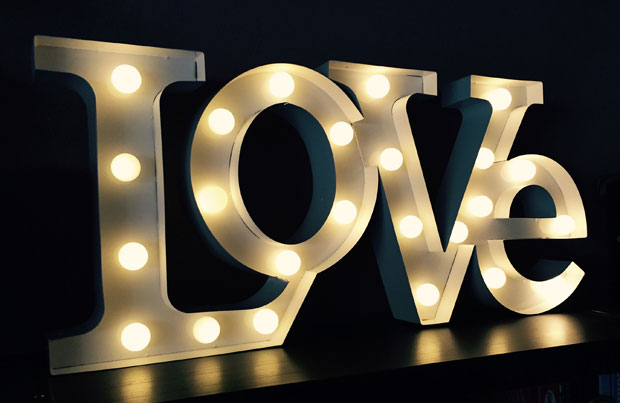 The light is warm and welcoming. It's quite similar to the glow of candles and it illuminates the room with this ambient glow and makes it feel very cosy.
This beautiful lamp would be great as a party decoration too, for a wedding or an anniversary celebration. It would also make a lovely gift!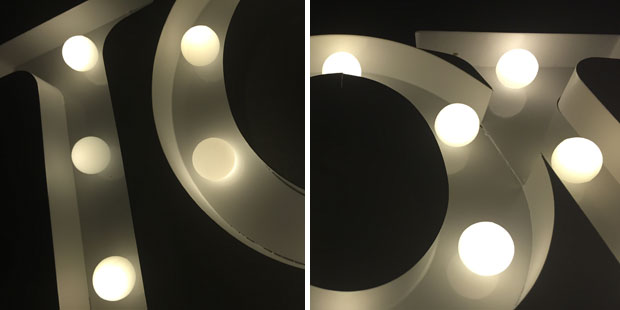 As Valuelights promise, this lamp is very affordable and only costs £29.99! That's an amazing price for such a beautiful, high quality lamp of this size. See it here and check out the huge selection of other great and affordable lamps, too.
We were sent this light for this review. As always, all my reviews are 100% honest and all thoughts and opinions are my own.