The Family Kitchen of My Dreams
|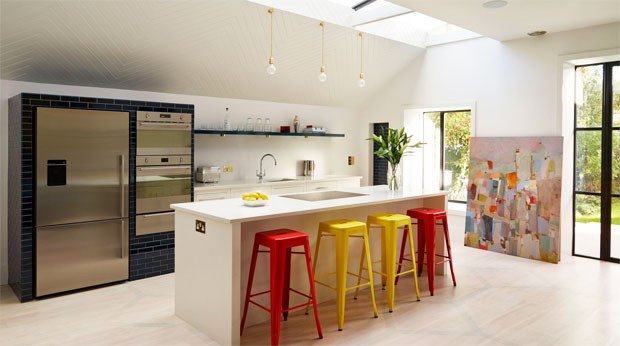 The Family Kitchen of My Dreams
One day, I hope to have the family kitchen of my dreams. I dream of a big space to fit a large family as I hope to have four children one day. It would be lovely to have a kitchen facing the garden with big glass doors letting lots of light in.
I need lots of storage for food and kitchen equipment and gadgets and I'd like most of the items to be stored out of sight with just a few beautiful items on show like a shiny toaster, kettle and coffee maker. I would love lots of clear work surfaces that are always kept clean and available for food preparation, baking or eating. A seating area with bar stools would be great as that would give the children somewhere to sit while I'm preparing food.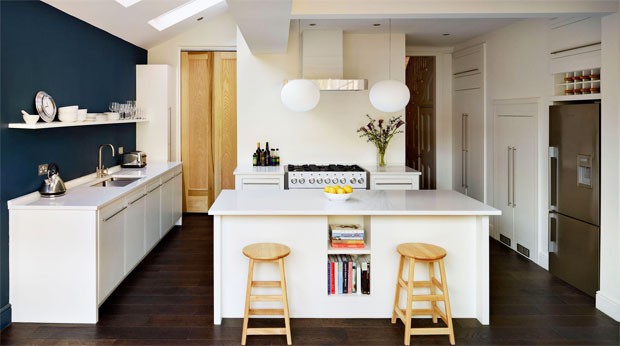 A wine rack, a spacious fridge/freezer, large hob and double oven are also on my wish list. A big family requires large kitchen equipment!
I would love the actual kitchen to be quite minimalist, like the gorgeous contemporary kitchen designs in the Linear kitchen range by Harvey Jones Kitchens. Then I would add pops of colour and fun details. I love the colourful metal bar stools in the top picture and copper details for lamps and taps. I would keep fresh fruit on show and my collection of cookbooks would finally have a designated place in the kitchen.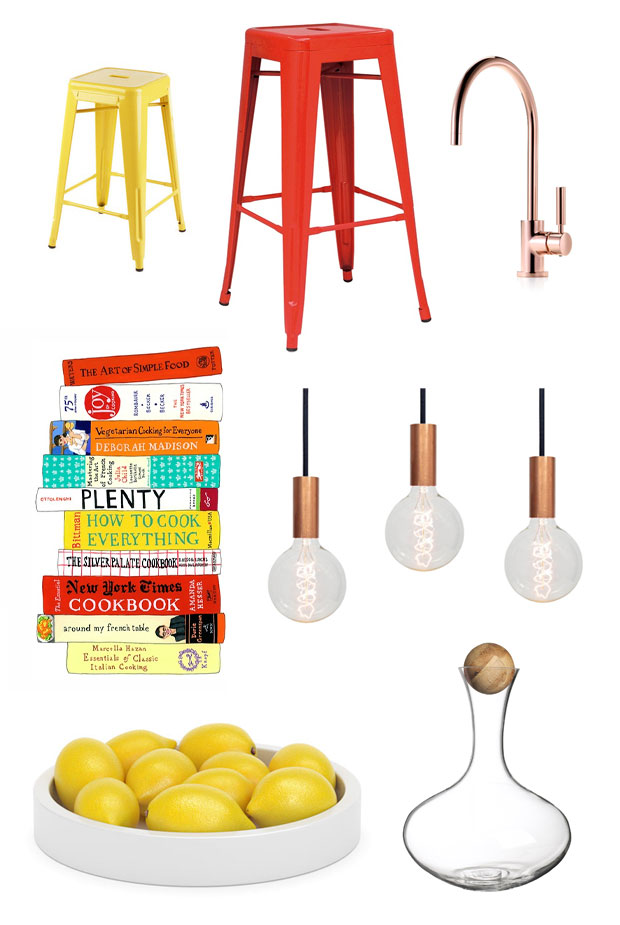 Metal Bar Stools / Copper Tap (Similar) / Cookbooks Illustration /
Copper Light Fixtures / White Bowl (Similar) / Sagaform Wine Decanter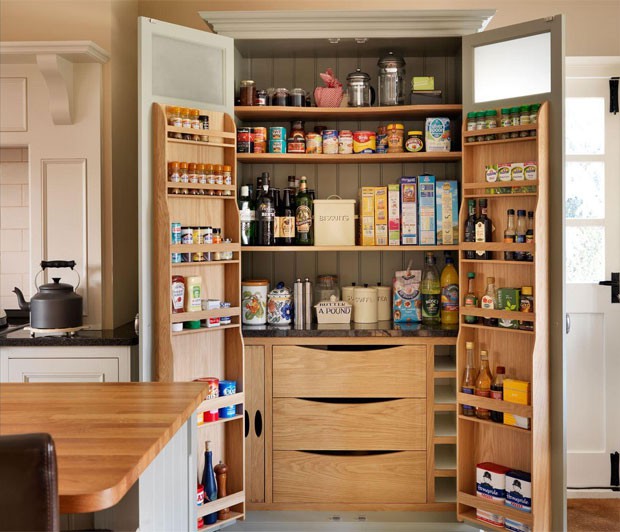 I came across this amazing larder design and something like this hidden away in a cupboard would be great to keep all dry foods, tins and spices organised. I love organising but can be quite messy so something like this would be brilliant for me. Everything has its own place.
What does your dream kitchen look like?
This is a sponsored post.