Maintenance Tips for Replacement Cushions
|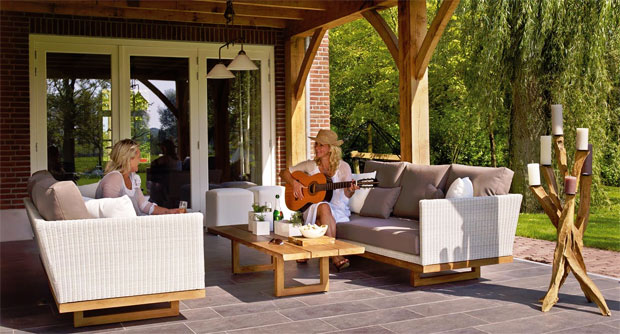 Maintenance Tips for Replacement Cushions
If you have kids or pets in your house, then the importance of continuous cleaning and maintenance of the quality of furniture and cushions can be well understood by you. Spills, tear patches, and pet hair is a widespread phenomenon in your home, but these can degrade the quality of replacement cushions and leave you with no option other than purchasing new ones. If you consult the experts, then you will be astonished to know that how easy it is to maintain your conservatory furniture cushions and would regret that you didn't start early on it. Here we present to you a few points that will help in establishing a better understanding of this concept and also provide guidance regarding the maintenance of replacement cushions.
Dust cleaning the cushions
To keep your cushions in good condition for a prolonged time, it is important that you dust and vacuum them thoroughly once a week. The dust particles can degrade the colours and appeal of the cushions, and so vacuuming helps in keeping the dust particles at bay. Another trick is to keep turning the cushions in a few days, so they wear equally on both the sides. You must brush out the dust from your furniture as well after cleaning the cushions as they may catch dust immediately from the furniture piece.
Wet cleaning the cushions
Apart from dry dusting and vacuuming, you could make a spray with the mixture of mild soap and water and use it directly on the cushions for effective cleaning. In case of stains, no need to panic because to get rid of it, all you need to do is saturate the stain in the mixture for 15 minutes and then use a sponge or a brush to clean it quickly. If you find any debris present on the stained spot, then use a soft brush first to clean the debris and then move further with the cleaning. Rinse it properly for getting rid of the stain and then allow it to dry properly before placing it on the furniture.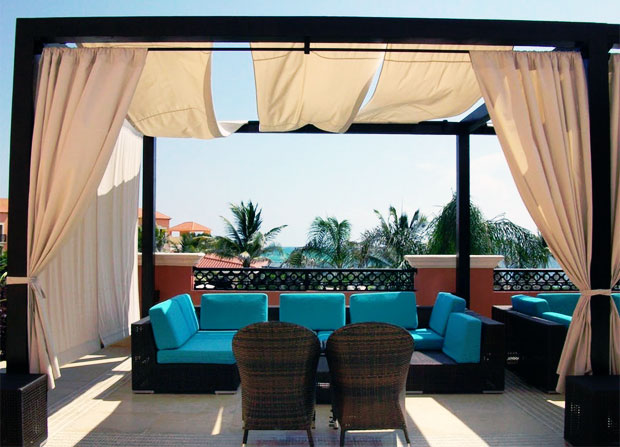 Protection against nature
Due to constant use, cushions tend to lose their colour and especially when they come in direct contact with the sunlight, rains or storm. If the cushions are not required at any moment, then make sure to move them under shade to prevent any discolouration. If your cane furniture is placed near a pool, then chlorinated pool water can be harmful to your replacement cushions. Use a fabric covering to protect the cushions from coming in contact with the water and also protect it from sunlight and rain.
Regular stains might be easy to clean, but some of them become a tedious task if not taken care of properly. In case of tree sap, start treating the stain with a commercial stain remover and then use a heavy duty detergent liquid or paste made of water and detergent powder and rinse the stain in hot water after scrubbing it properly. For mildew, use detergent and water paste on the infected spot and let it sit for 15 minutes. Clean with hot water suitable for the fabric. For restoring whiteness, use chlorine bleach and for coloured fabric, use oxygen bleach.
Cane furniture, without a doubt, enhances the beauty of your house and your patio. Replacement cushions serve different purposes for your furniture as they protect them and at the same provide comfort to the person relaxing on it. Cleaning of these replacement cushions is not time bound, and so you can clean them anytime you feel the need for it and the above points can be of significant help to you in maintaining the quality of your replacement cushions for prolonged use.
Collaborative Post.