Making Funny Pizza Faces with Napolina
|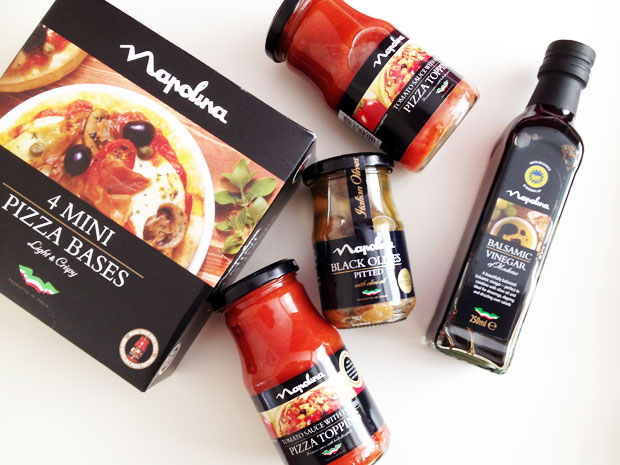 Making Funny Pizza Faces with Napolina
Recently, we were challenged by Napolina to use their pizza bases to make funny pizza faces. We love pizza and we love having fun with food, so it was the perfect challenge for us!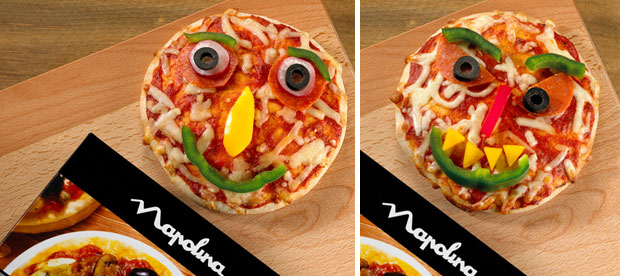 Napolina pizza bases and pizza toppings make it really easy to recreate delicious Italian style pizzas at home. The bases are available as individual sizes and as a larger size to share with family. The small ones are ideal for funny faces as you can come up with different designs for each pizza.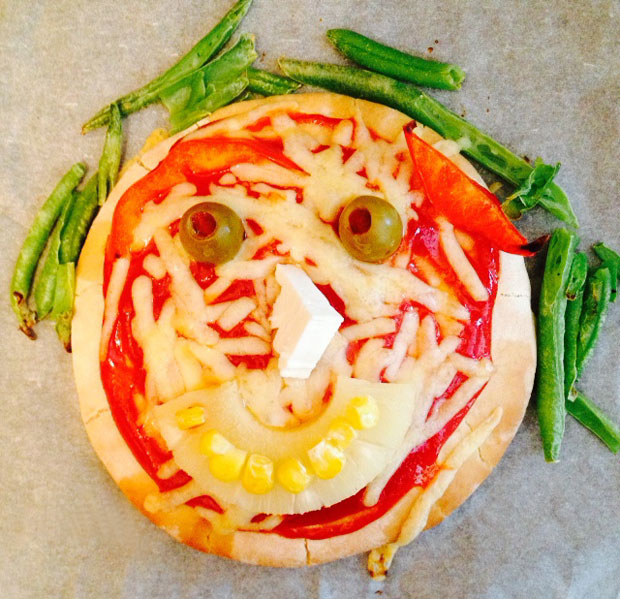 There are so many yummy toppings that can be used to create funny faces! We used:

Napolina Pizza Topping sauce
Grated cheddar cheese
Grated mozzarella cheese
Napolina Black Olives
Red peppers
Pineapple slices
Green pimento stuffed olives
Sweetcorn
Artichoke hearts marinated in garlic and olive oil
Feta cheese
Green beans
Crisps to serve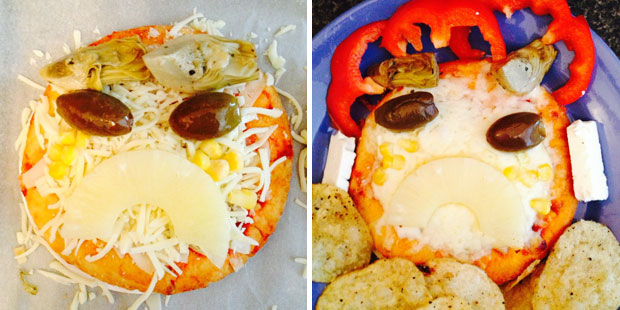 We made three different designs and they all looked fun and tasted great! When making pizza faces, it's best to start with the sauce and the cheese and then add all the details. Usually I would add the cheese last but when making faces you want all the features to be visible and not covered in cheese. Olives make great eyes and can be angled in different ways to create different expressions. Anything curved like pineapple or pepper slices make great mouths, eyebrows or hair. Sweetcorn is great for creating teeth or freckles.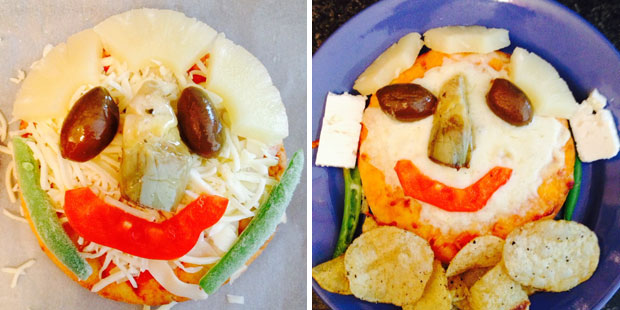 The pizza base doesn't have to be the end of the face — make use of the area around the pizza on the plate to create hair, ears, hats or beards!
This was such a fun and tasty challenge! It's a great family activity to do together at the weekend and it gets kids involved and interested in cooking and might get fussy eaters to try a new vegetable, too.

Find out more about Napolina on their website and buy the products from your local supermarket.
We were sent some Napolina products and a supermarket voucher to take part in this challenge. As always, all words, thoughts and opinions are my own.