Recipe: The Bernard Matthews Deep South Challenge!
|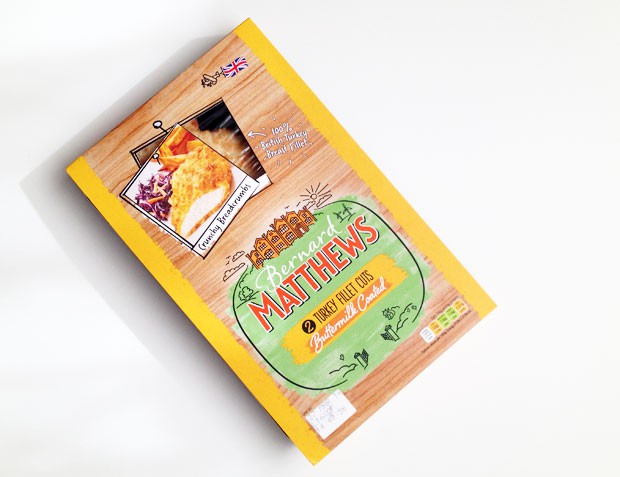 Recipe: The Bernard Matthews Deep South Challenge!
To celebrate the launch of Bernard Matthews' all new American style, buttermilk coated turkey fillet cuts, I've been challenged to create the culinary embodiment of the American South, using the new product.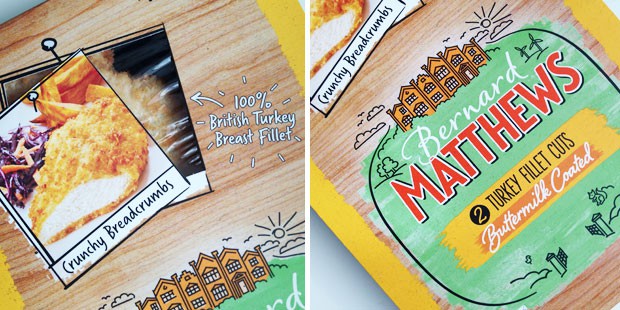 Bernard Matthews has recently undergone a rebrand and has a fresh new look. You might have seen the new products and the new packaging in store already.
The brand new Bernard Matthews Fresh Turkey Breast Fillet Cuts have a deliciously unique crunchy buttermilk coating and are made with 100% British Turkey Breast. They come in a pack of two and these fresh turkey breast fillet cuts are a perfect quick and easy to cook Friday night treat for two or as part of a family meal. It's a versitile product that's perfect for busy mums and popular with kids.
I've come up with a recipe that's easy, healthy, quick and suitable for the whole family. Of course, it's really tasty too!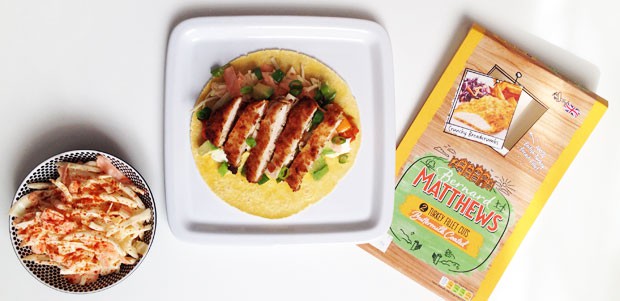 My Recipe:
Deep South Buttermilk Turkey & Vegetable Wraps with Chunky Homemade Coleslaw

Serves 4 adults.
Ingredients:
2 Packets of Bernard Matthews Fresh Turkey Breast Fillet Cuts
2 Large Sweet Potatoes
2 Large Peppers
3 Garlic Cloves
1 Ball of Mozzarella
1 Large Avocado
Vegetable Oil
Salt & Pepper
Paprika
1 Packet of Corn Tortillas (8 Wraps)
For the Coleslaw:
Half a White Cabbage
2 Large Carrots
1 White Onion
Paprika
Mayonnaise, 2-3 tablespoons
To Serve:
Your favourite BBQ sauce. We used a whiskey honey glaze one and a "smokey" BBQ one.
2 Spring Onions, chopped and washed.
Method:
Start by peeling and chopping the sweet potatoes into finger sized pieces. Parboil for about 10 minutes. In the meantime, wash and chop the peppers into chunks. Put the peppers in a roasting dish with a little bit of vegetable oil and three cloves of garlic. No need to peel or chop them — just throw them in for flavour.
Drain the sweet potatoes and put them on a non-stick oven tray. Drizzle over some vegetable oil and season with salt and pepper and add some paprika. Put both sets of vegetables in the oven on 200 degrees.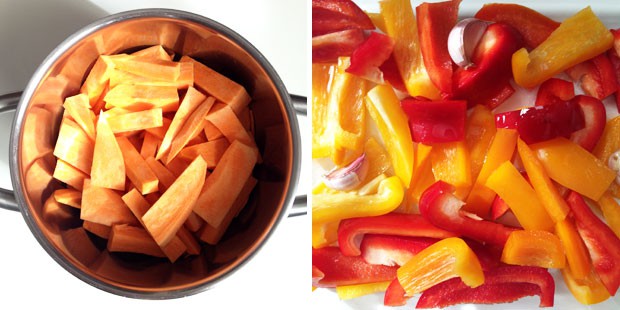 10 minutes later, put the Bernard Matthews Fresh Turkey Breast Fillet Cuts on a non-stick oven tray and add them to the oven. Cook for 20-25 minutes. The turkey fillet cuts and the vegetables will be done at the same time.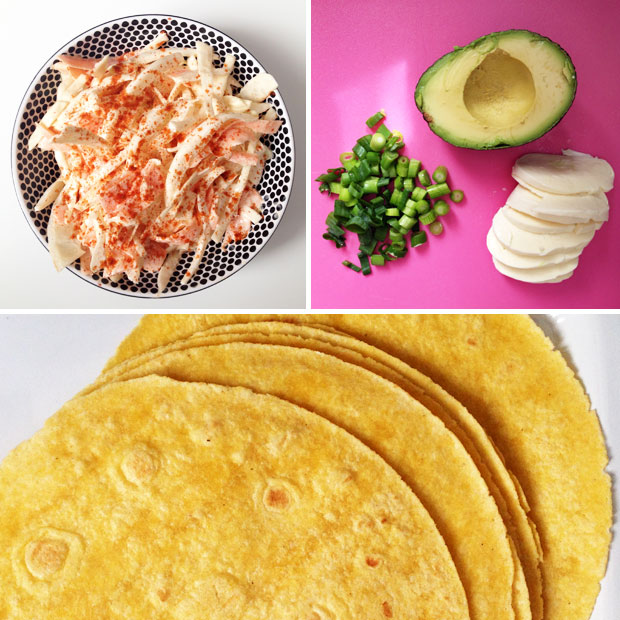 While the vegetables and the turkey fillet cuts are cooking, prepare the rest of the toppings. To make the coleslaw, chop the cabbage, carrots and onions finely or use a grater or food processor. Add the mayonnaise, mix well and sprinkle with paprika to taste. Chop the spring onions, avocado and mozzarella into bite sized chunks. Remove the corn tortillas from the packaging, ready to be filled. You can warm them if you wish.
When the turkey fillets are done and golden, cut them into finger sized, chunky pieces. Fill your wraps with all your different toppings and add the turkey last. Drizzle with BBQ sauce and serve the wraps open. In our family, wraps should be generously filled and overflowing with yummy toppings. Enjoy and don't forget to have seconds!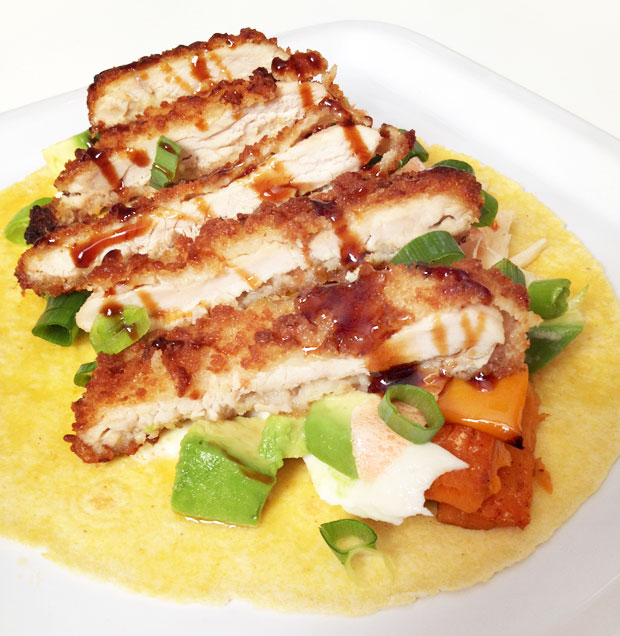 I hope you like my recipe for this quick, easy, healthy and delicious family meal using Bernard Matthews Fresh Turkey Breast Fillet Cuts. The product has an RRP of £3.00 and is available to buy from Sainsbury's. Find out more about the different Bernard Matthews products here and connect via Facebook for all the latest news.
This post is in collaboration with Bernard Matthews. Thank you for working with me on this fun challenge!