Recipe: Delicious Halloumi & Portobello Mushroom Burgers
|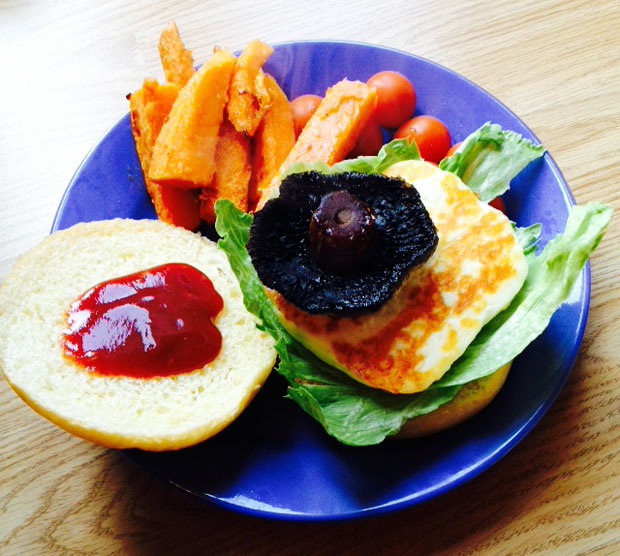 Recipe: Delicious Halloumi & Portobello Mushroom Burgers

This is a really simple and tasty meal perfect for weekends or summery weeknights. It's completely vegetarian, budget friendly and quite healthy too! I was inspired to make this at home after enjoying a similar burger when having dinner out with my husband. It's a meal that requires very little time and effort so it's ideal for even the busiest of us.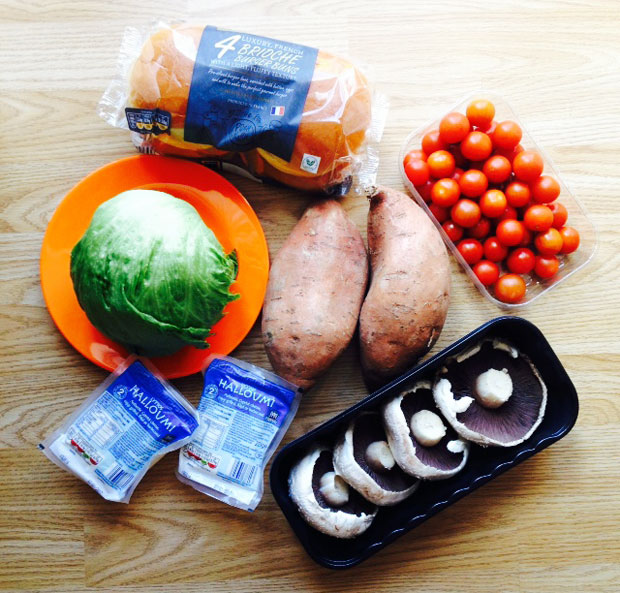 Halloumi & Portobello Mushroom Burgers with Spicy Sweet Potato Chunks
Ingredients (4 servings)

4 Brioche Burger Buns
2 Packets of Halloumi
4 Portobello Mushrooms
2 Large or 4 Small Sweet Potatoes
Lettuce
Tomatoes
Vegetable Oil
Ketchup
BBQ Sauce
Salt & Pepper
Spices or Herbs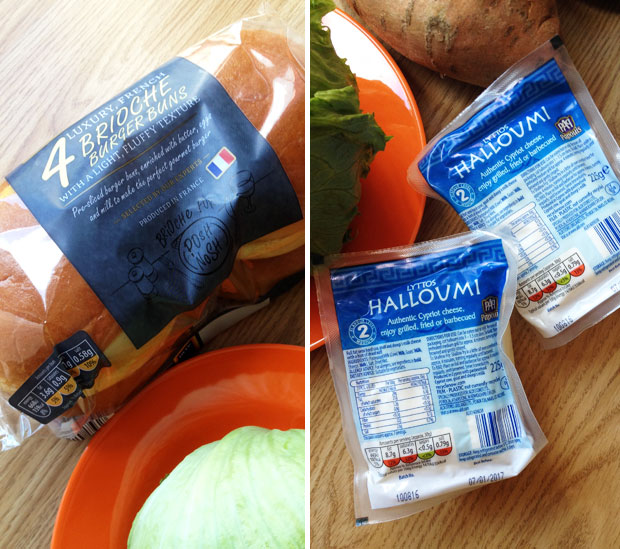 Method
Start by peeling the sweet potatoes and cutting them into thumb sized chunks. Parboil them for about 10 minutes until softened.
Clean or peel the Portobello mushrooms and put them on an oven tray.
Drain the sweet potatoes and drizzle over some vegetable oil and sprinkle with your favourite spices. I used a Caribbean spice mix this time but cayenne pepper or smoked paprika would be delicious too or simply some Italian herbs. Season with salt and pepper and add to the oven tray next to the mushrooms. Bake for 15-20 minutes at 200 degrees until the potatoes are cooked and have a bit of colour.
About 10 minutes before the potatoes are done, cut the two halloumi pieces in half to create four steaks. Fry in a little bit of oil or butter until beautifully golden.
Wash and prep the lettuce and the tomatoes and get the brioche burger buns out ready to assemble the burgers.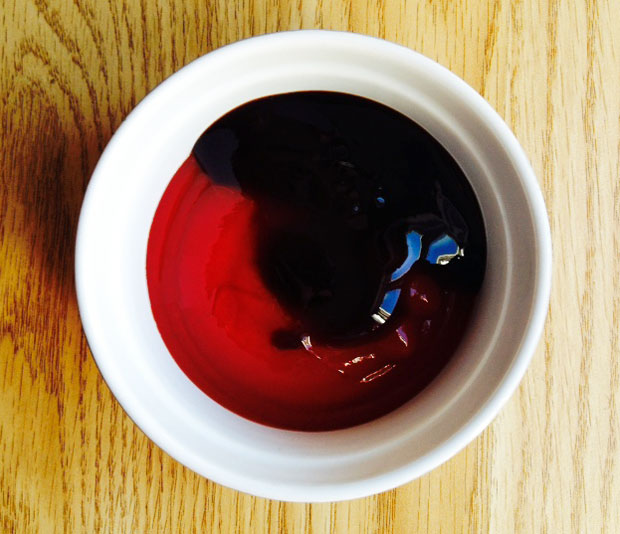 To make a simple and quick dipping sauce for the sweet potato chunks or to add to the burger bun, mix ketchup with a spicy or smokey BBQ sauce.
Assemble the burgers and plate up the sweet potato chunks next to them and enjoy!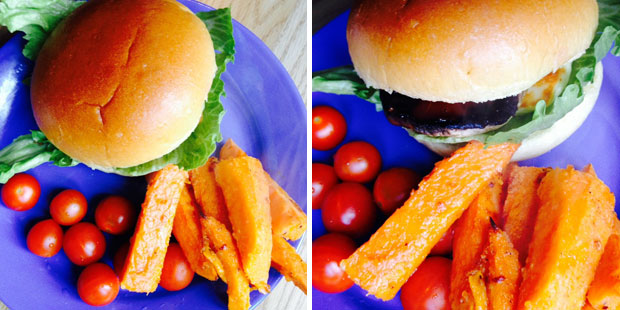 These were so delicious! The soft brioche buns with the salty, squeaky halloumi and the flavoursome Portobello mushrooms make such a great combination. The sweet potato chunks are healthy and full of goodness and very tasty too. It's definitely a meal that we'll be making frequently this spring and summer!
This post is written in collaboration with Aldi. I was provided with a voucher to buy the ingredients for this recipe. The recipe is my own and all thoughts and opinions are my own too, as always.