MAM Teether Friends – Bob The Turtle Review
|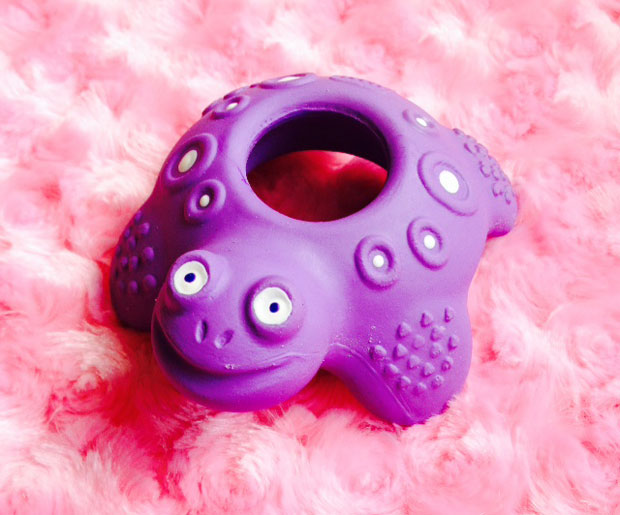 MAM Teether Friends – Bob The Turtle Review
The lovely baby products company MAM has just launched a new range of teethers for different ages. There's three of them and they are all made from natural latex. The rubber is harvested from hevea trees in Thailand and then taken to a local production site where it's hand crafted into MAM friends. Each teether is therefore unique in colour and size, like handmade products often are. A CSR award for outstanding working conditions has been given to MAM so the products are good for everyone – babies and manufacturers.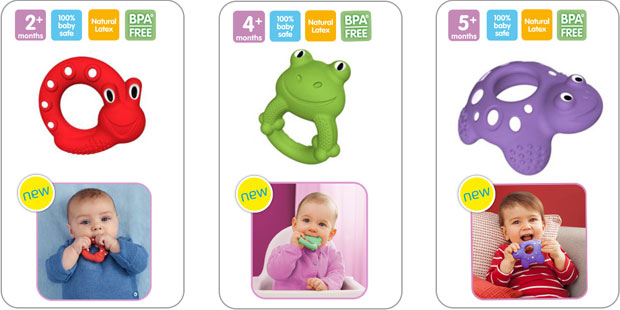 The three teether friends are:
Lucy The Snail / 2 months+ / RRP £7.99
Max The Frog / 4 months+/ RRP £8.99
Bob The Turtle / 5 months+ / RRP £9.99
They are all 100% safe for babies and completely BPA free. They're very cute too! I would love to collect the whole range!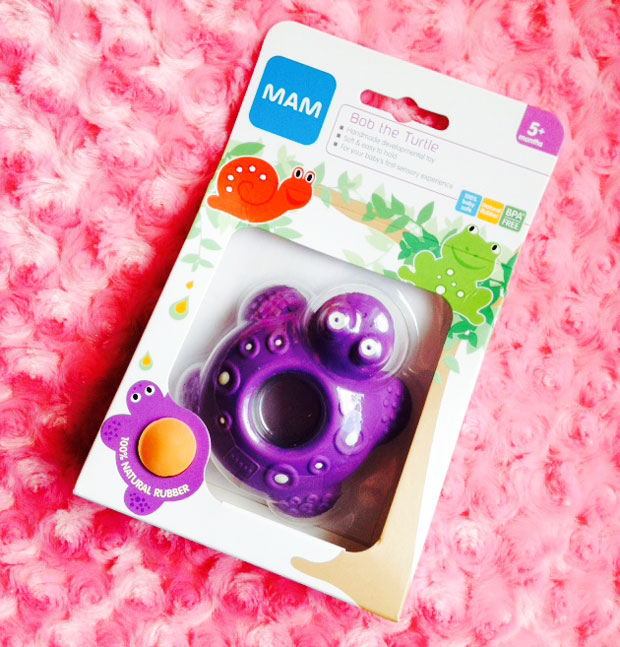 My daughter is 18 months old so we have Bob The Turtle. He's a 3D ring shape that's easy to pick up and easy to hold. He helps develop co-ordination and motor skills and is partly hollow which means he can be squeezed and chewed on. The natural rubber is soft and gentle for sore gums but provides relief too.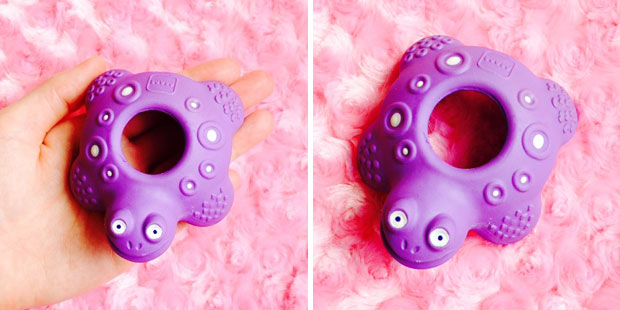 The teether is a good large size and there are lots of different textures for my girl to chew and rub her gums on. We're currently going through (another!) really bad teething phase so Bob is really helpful at the moment!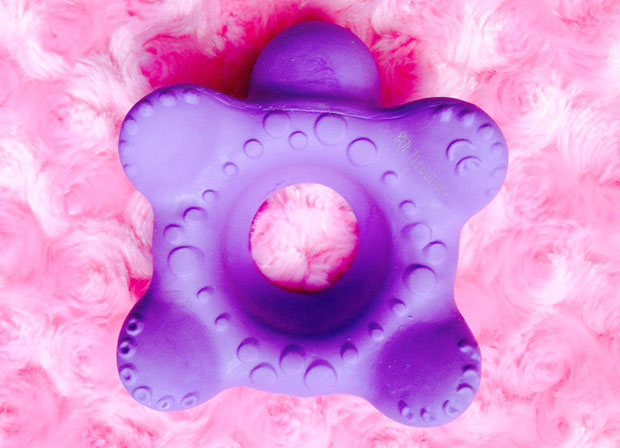 He's also fun to play with in general. He's very cute (he actually reminds me of a rubber hippo toy that I had when I was little) and can be incorporated into lots of different types of play. My girl is a bit obsessed with bracelets and tries to put Bob on her wrist quite a lot.
This teether and all its different textures seems very stimulating for small hands to explore and my girl is often sat with it, running her fingers over the different bumps and lumps. It's also really good for gnawing! The texture and size is perfect.
It's important to read the instructions and to remember that these teethers should not be sterilised or used in the bath.
You can buy all MAM products from their online shop and these teethers are also available from Toys R Us.
We were sent Bob The Turtle for this review. As always, all my reviews are 100% honest and all thoughts and opinions are my own.