Medication Free Pain Relief
|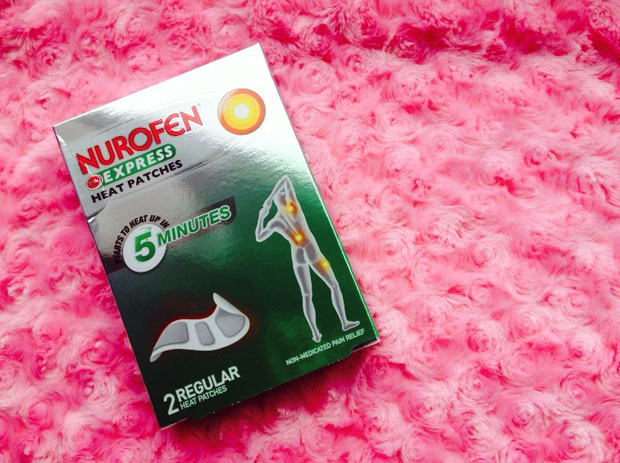 Medication Free Pain Relief
I generally try to avoid taking medicines unless I'm suffering really badly. Those instances for me are a few days of really bad period pain when I need to take painkillers and sometimes the occasional allergy tablet. I also get migraines but pain killers don't seem to have an effect at all on them so I usually don't bother taking any.
I always try other methods to try and soothe my pains first and for cramps or any kind of muscular ache I find heat very effective. My hot water bottle is definitely well used!
When you are pregnant it is even more important to think about what medication you take since they can affect  your unborn baby. Paracetamol is usually safe according to the NHS but you should always get advice from you midwife or GP before taking anything and always only take it at the lowest effective dose for the shortest possible time.
You should avoid any medications that contain caffeine since high levels of caffeine can result in babies with low birth weight, future health problems for the child and even miscarriage.
Ibuprofen should be completely avoided in the first and third trimester but can occasionally be taken in the second trimester. As always, check with your GP or midwife first. Ibuprofen can cause miscarriage, heart problems and other abnormalities in early pregnancy and can cause problems for your baby and your labour in later stages.
Because of all these scary things, I chose not to take any painkillers or medication at all when I was pregnant with my daughter. Most of my normal reasons for needing pain relief were not relevant during pregnancy since they are period related so that was nice. Pregnancy came with new types of pains though, in my back and hips mainly. For those kinds of pains, heat treatment is perfect!
If you're at home and can sit still, a (mildly heated) hot water bottle is great but if you need to be out and about or move around a lot at home or if the pain is in an area that is hard to reach then balancing a hot water bottle can be quite tricky and impractical.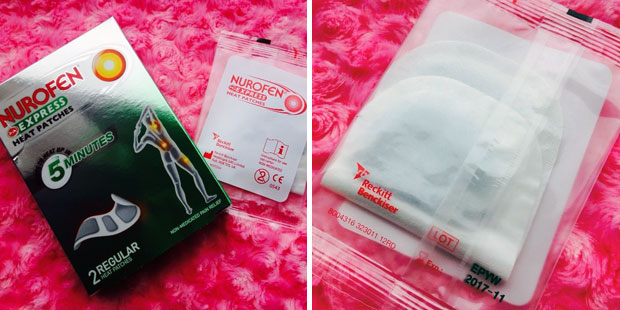 Single use heat patches are amazing for these times and I have used them a lot when treating pains at work and while travelling. They are so thin and comfortable that you barely know you're wearing them but they provide a long lasting gentle heat that helps soothe cramps and sore muscles — all without any medication.
Nurofen Express Heat Patches take just 5 minutes to warm up and 15 minutes to reach their top temperature and then provides up to 8 hours of therapeutic heat to relieve any pains. The heat increases blood flow to the area which helps relax sore muscles and reduces the pain of cramps. They are available in regular and large sizes to fit the area you wish to treat.
You activate the patch by removing it from the sachet and peeling off the protective film. Then you simply attach the patch to clean, dry and non-greasy skin and that's it.
For me these work really well as a more practical alternative to my hot water bottle when I'm on the move and need muscular pain relief. I love that the heat lasts so long!
You can buy the patches from your supermarket, pharmacy or Amazon.co.uk.
I was sent some heat patch samples to go with this blog post. Medical information has been researched on the NHS wesbite. As always, all my reviews are 100% honest and all thoughts and opinions are my own.