Millionaire Shortbread & Flapjack from Lottie Shaw's Review
|
Millionaire Shortbread & Flapjack from Lottie Shaw's Review
Here are the yummy treats from Lottie Shaw's that I mentioned in my Gingerbread Bunny Decorating Kit Review. I've tried a Chocolate Chip Flapjack and a Millionaire Shortbread. I struggled to save these for the weekend last week! They are very indulgent so I thought I'd save them for a weekend treat and also my husband wanted to try a bit and he usually doesn't eat sweets in the week. He's not got the same level of sweet tooth as me — I will happily eat sweet treats everyday!
I actually managed to save the flapjack but the shortbread was gone by Wednesday… Whoops!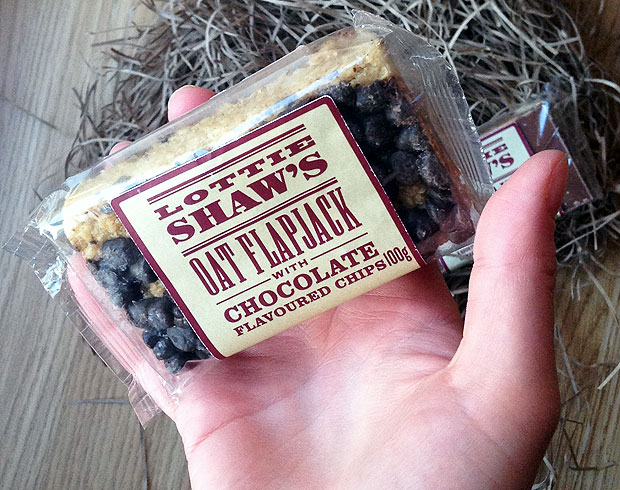 Chocolate Chip Flapjack
The Chocolate Chip Flapjack is a tasty flapjack made from rolled oats and decorated generously with chocolate chips. The flapjack is soft and chewy and very satisfying! This flapjack is very well balanced — the sweetness is perfect and not too overpowering.
Millionaire Shortbread

The Millionaire Shortbread is made from a an all butter shortbread base with a layer of caramel and is topped with Belgian milk chocolate. The base is crumbly and buttery, the caramel sweet and rich and the chocolate delicious! This is a very yummy treat! I had half first then put it in the fridge to enjoy the rest later. I preferred it cold, I think it made the pastry even tastier. I really love caramel so I would love a thicker layer. Or a jar of caramel sauce… Mmm…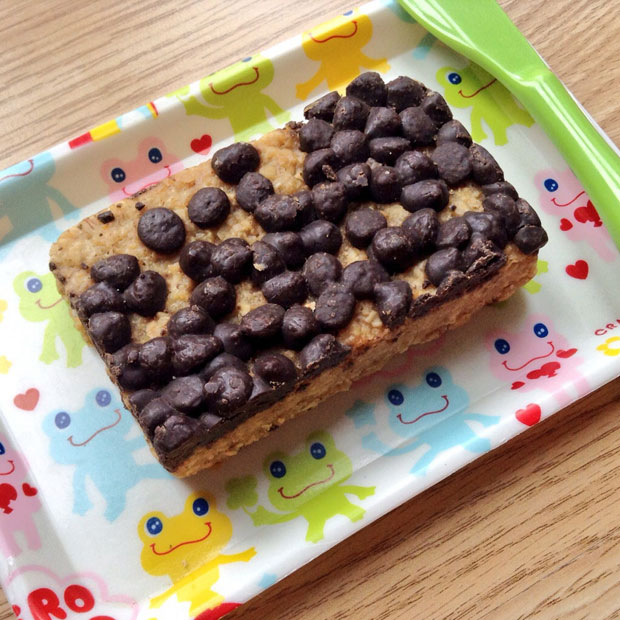 Just look how nice this flapjack looks! It tastes just as good! Both the flapjack and the shortbread are perfect to enjoy with a cup of tea by yourself if you are hungry or shared with someone as a smaller treat.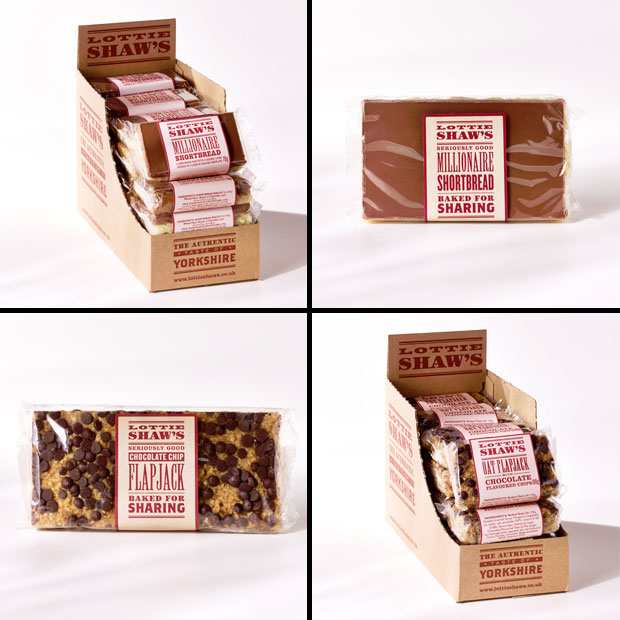 The bars are sold as giant bars designed to be cut into 5 individual bars and as wrapped individual bars (like the ones I've tried) in boxes of 20 (flapjacks) or 24 (shortbread). The big boxes cost from £13 making them very affordable, especially since they are handmade products. There are four more flavours of flapjacks and lots of other delicious treats on the Lottie Shaw's website.
I was sent these treats for this review. As always, all my reviews are 100% honest and all thoughts and opinions are my own.