Easter: Lottie Shaw's Gingerbread Bunny Decorating Kit Review
|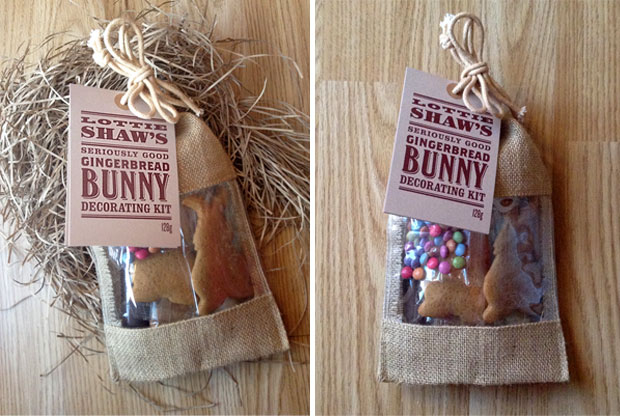 Lottie Shaw's Gingerbread Bunny Decorating Kit Review
Easter will be here soon and we are starting early by decorating some yummy gingerbread bunnies from Lottie Shaw's.
About Lottie Shaw's:
Lottie Shaw's family has a long history of baking in Yorkshire and whilst on leave to look after her children, Lottie decided that the family needed to take their traditional recipes across the country for more people to enjoy the "seriously good" treats. Now the products are sold across the world and they really are seriously good! There are lots of delicious treats and gift bags for all occasions on the website.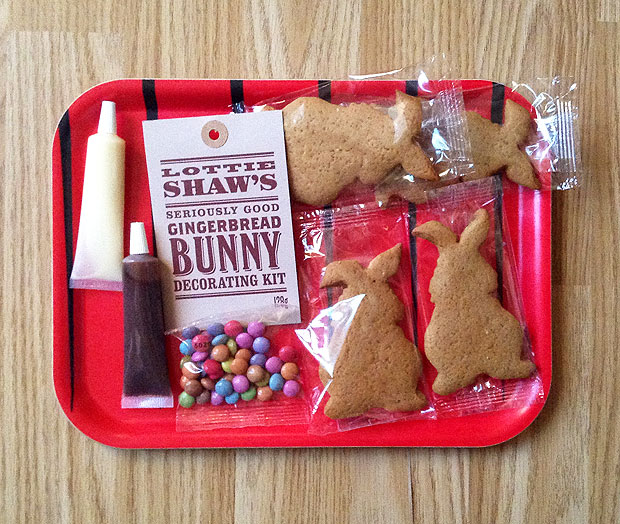 The Gingerbread Bunny Decorating Kit comes in a beautiful jute bag and contains everything you need to decorate some gingerbread bunnies for Easter:
4 x Gingerbread bunnies of very high quality (hand baked of course!)
1 x Bag of colourful Mini Smarties style chocolates
1 x Natural chocolate writing/icing pen
1 x White chocolate writing/icing pen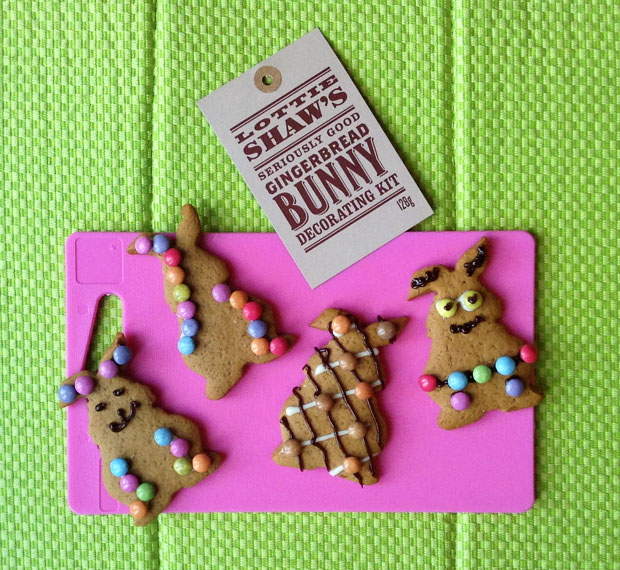 You get plenty of decorations to put on your bunnies. We had lots of chocolate left over that can be used for decorating some other biscuits. We used up all the Smarties and created these four looks that you can see above.
Decorating biscuits is fun for the whole family and is a great little Easter activity to enjoy together. I love anything involving baked goods and creativity! We had to sample the gingerbread bunnies early (whoops!) and they are lovely!
The Gingerbread Bunny Decorating Kit is available to buy from the Lottie Shaw's website and costs £6.50 which is very reasonable for such a beautiful and hand made kit, gift wrapped in the lovely jute bag. It would make a wonderful Easter gift for a family with kids or anyone who is crafty and has a sweet tooth.
I'm also sampling some of Lottie Shaw's other sweet treats but they are very indulgent so I'm trying my best to save them for the weekend. We'll see how that goes! I think they are calling my name right now… Review coming soon!
We were sent a decorating kit to try out for this review. As always, all my reviews are 100% honest and all thoughts and opinions are my own.