Niederegger 2020 Flavours from Chocolates Direct
|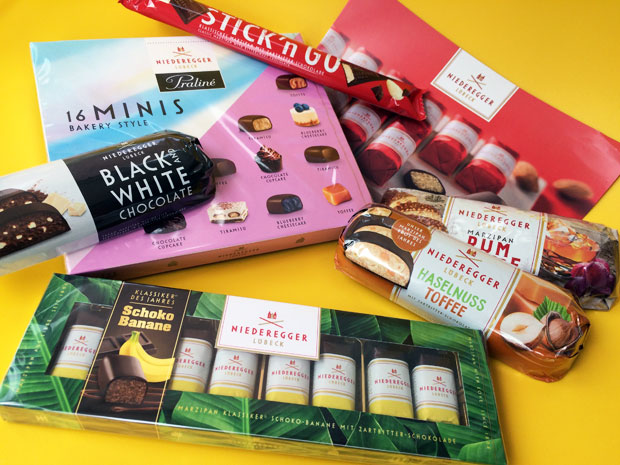 Niederegger 2020 Flavours from Chocolates Direct
Everyone in my family has a sweet tooth so when we were asked to sample the new Niederegger 2020 flavours, I of course said yes. Growing up, we had family friends from Lübeck which is where Niederegger marzipan is from. When they visited, they used to always bring some delicious marzipan for us to enjoy so I have very fond memories of this brand from my childhood.
Niederegger is a family run business that has been making marzipan of the highest quality since 1806. The secret of Niederegger marzipan is handed down from one generation to the next. Aromatic premium-quality almonds are the most important raw ingredient in the production of Niederegger marzipan and the proportions and the traditional open fire roasting method make it the best quality marzipan available.
"Niederegger marzipan is made with 58% pure Mediterranean almonds, with no extra sugar added to produce the pure natural taste."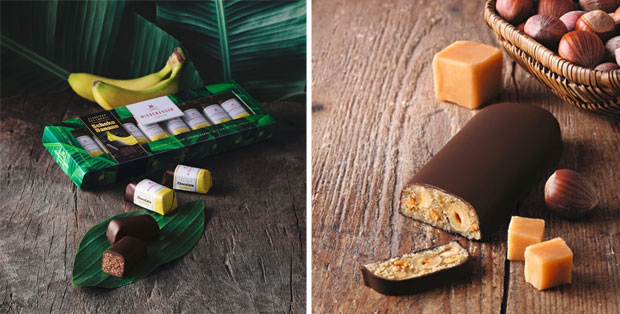 Niederegger is a world famous marzipan and confectionery brand and they make loads of yummy flavours to enjoy. Along with some old favourites, we were sent samples of the new Niederegger 2020 flavours from Chocolates Direct which are Banana and Chocolate Mini Loaves and Hazelnut and Toffee Loaf.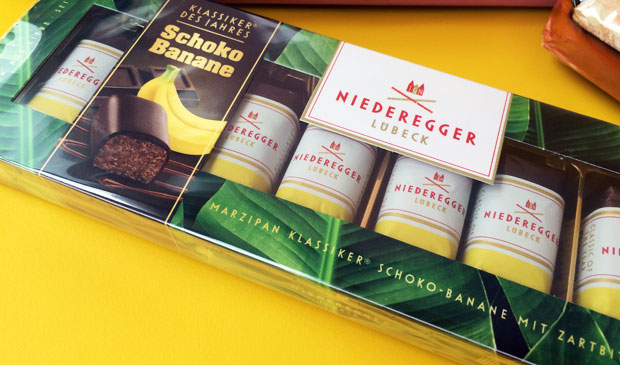 The Banana and Chocolate Mini Loaves have a crisp dark chocolate case and a succulent and fruity marzipan filling. I wasn't sure if I'd like this one as I find banana flavour to be a bit hit and miss but I absolutely loved it and the rest of the family did too.
The Hazelnut and Toffee Loaf is a big piece of the famous classic marzipan filled with hazelnut and toffee pieces, covered in dark chocolate. Delicious and great for sharing — just slice if like a loaf of bread!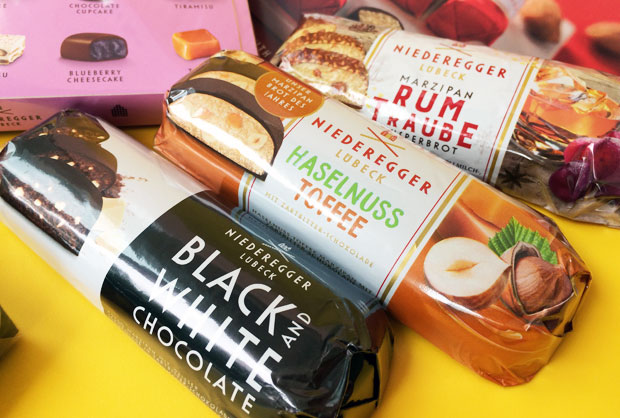 The other items we enjoyed were two other loaves — Black and White Loaf and Rum and Raisin Loaf. The Black and White Loaf is my favourite loaf with chocolate marzipan with flakes of both white and dark chocolate, covered in bittersweet chocolate. Delicious! The Rum and Raisin Loaf is my husband's favourite. It has Niederegger Marzipan with rum and raisins and is covered in milk and bittersweet chocolate with pieces of crunchy chopped almond.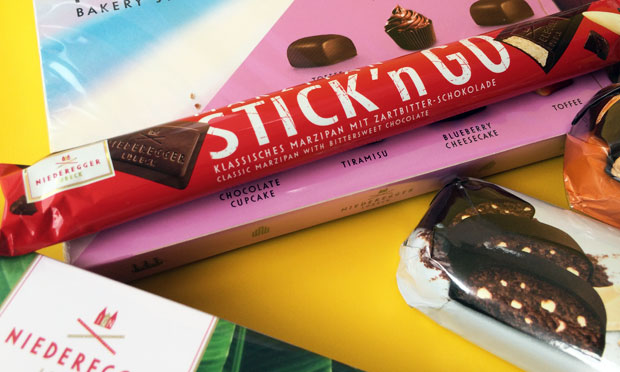 We also enjoyed a Stick'n Go Classic which is a 40g bar of marzipan pieces covered in dark chocolate. Great addition to a cup of coffee!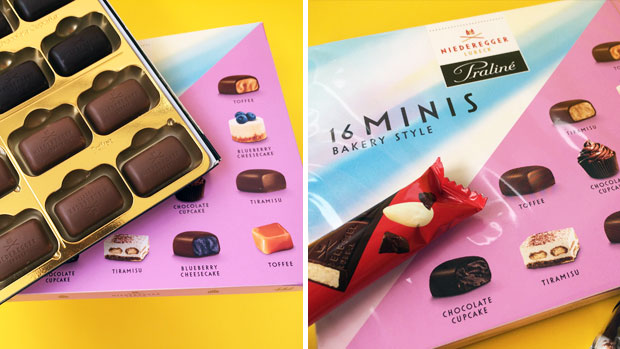 Last, but not least, we got to enjoy the treat that is a Minis Bakery Style box. These are not marzipans but chocolate pralines and this selection includes four bakery dessert inspired flavours — Blueberry Cheesecake, Chocolate Cupcake, Toffee and Tiramisu. We were so impressed with these melt in the mouth pralines that were full of interesting flavour. Absolutely amazing! You get four of each flavour in a box which was ideal for us. Grandad was visiting and us adults had one of each flavour each and older two kids shared one of each flavour.
Thank you to Chocolates Direct for sending us these delicious samples! As always, all my reviews are 100% honest and all thoughts and opinions are my own!