#MiniOneWears – Bambini & Me Baby Clothes
|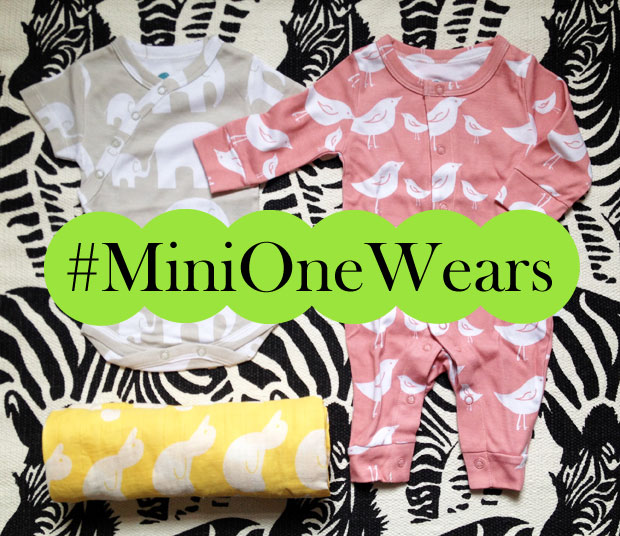 #MiniOneWears – Bambini & Me Baby Clothes
Baby No. 2 was born just two weeks ago and today she gets her own baby clothes series here on A Mum Reviews. The first brand that we're proud to introduce is Bambini & Me who make truly soft baby and toddler clothing made from bamboo.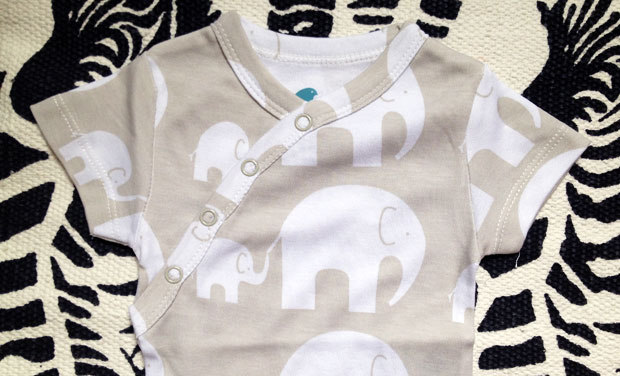 The Bambini & Me collection offers everything from bodysuits, sleeping bags, breast pads and swaddles with a designer feel that's just as easy on the wallet as on the eye. The clothes are aimed at babies and toddlers from 0 to 18 months and bamboo clothing makes a delightful addition for even the most sensitive of skins. 
We have tried three of the baby items plus the breast pads.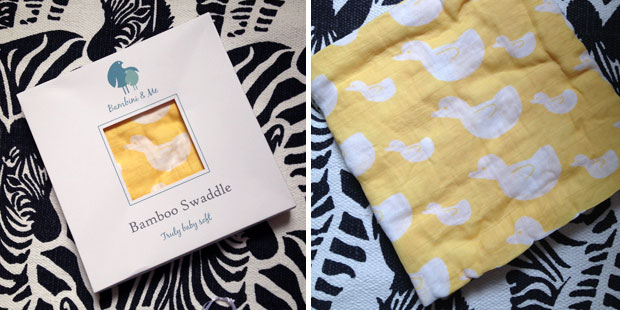 The first item we used was the Baby Swaddle (£15.00) which is a very large and soft muslin style cloth made from bamboo. It can be used for lots of things — as a swaddle, changing mat, a muslin, a nursing cover, sun cover or a blanket for example. We use it for all these purposes but especially love to use it as a lightweight swaddle. It's 120 x 120 cm large and made from 100% bamboo.
It can be machine washed at the recommended temperature 30 degrees but we usually run our machine on 40 degrees and it can handle that too. We have a refluxy baby this time around so we've already washed it loads of times and it looks great wash after wash. We have the gorgeous Lemon colour with a duck print but it's also available in Aqua, Blossom, Crystal and Grey with other animal prints.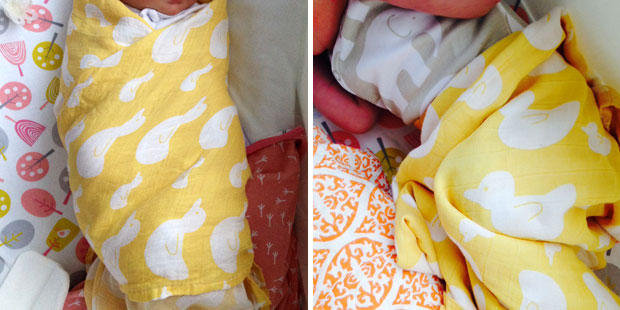 We also have the Short Sleeved Bamboo Body Suit (£14.50) in Grey with elephants and the Bamboo Romper (£21.00) in Blossom with birds.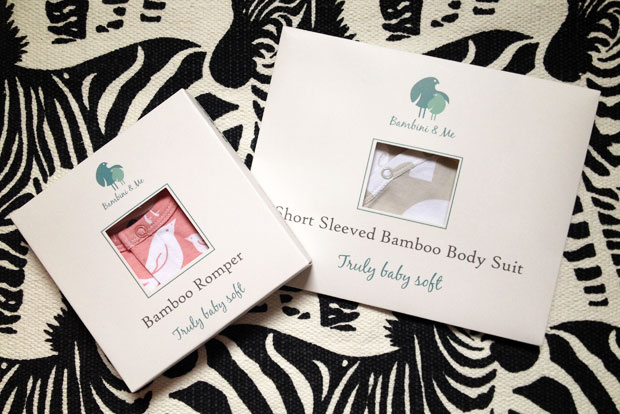 The body suit has short sleeves and no neck label that can irritate baby's neck. It's a wrap design with buttons that open far down to make it easy to put on and take off. It can be worn under other clothes for warmth or as part of a cute outfit. The lovely baby romper has poppers all the way from the top to the bottom of the legs to make changing quick and easy. It's also not got a label at the neck.
Both items are made from a skin friendly bamboo blend of 70% bamboo and 30% cotton which is lovely and soft. The clothes are lightweight and feel great! The recommended wash temperature is 30 degrees but like the swaddle, we wash ours at 40 degrees and have not had any problems with shrinkage etc. Both the romper and the body suit are available in other colours/patterns too.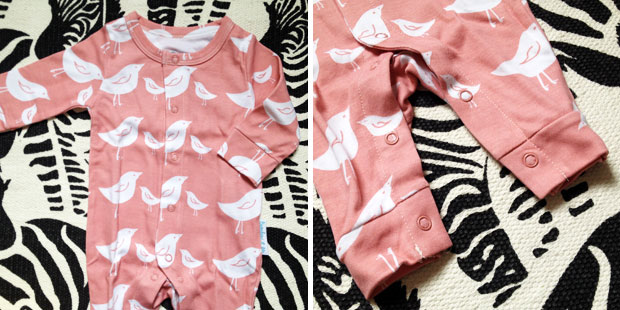 These three items quickly became some of our favourite baby clothes/fabrics and we use them all the time. We have the clothes in size 0-3 months so should get a few more months out of them before packing them away for the next baby.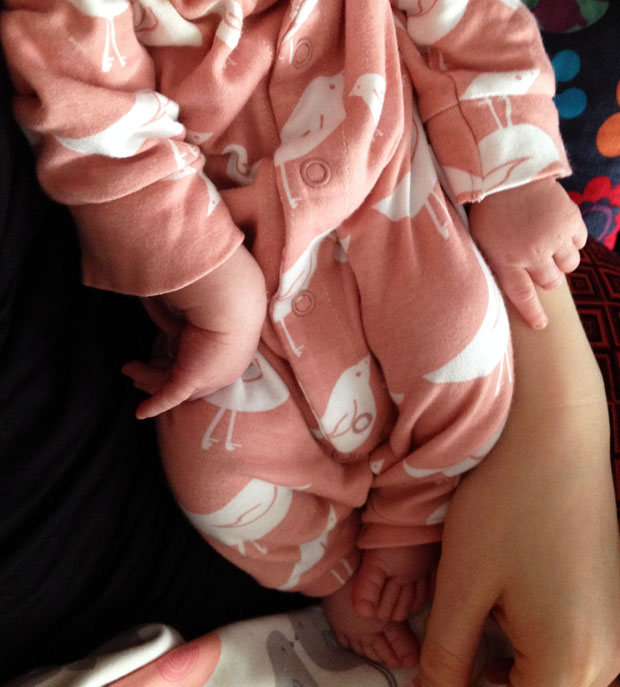 I really recommend Bambini & Me to other parents and the items also make great new baby gifts — the quality is amazing and the items are packaged beautifully in presentation boxes.
Find out more on the Bambini & Me website.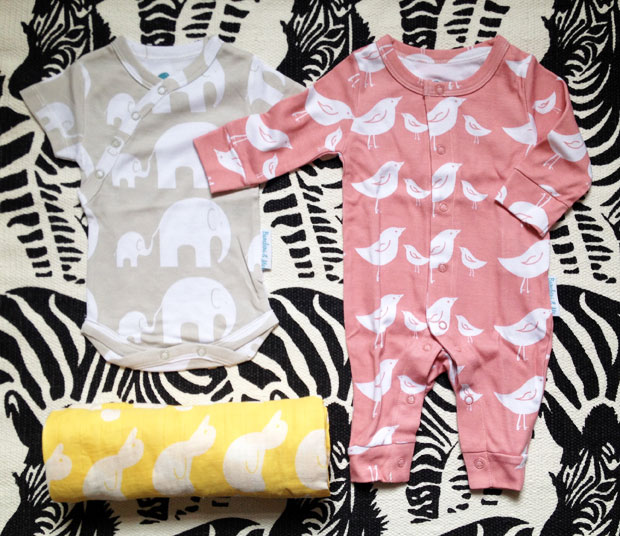 We were sent these items for this review. As always, all my reviews are 100% honest and all thoughts and opinions are my own.