More Flavours! The Primal Pantry Raw Paleo Bars Review
|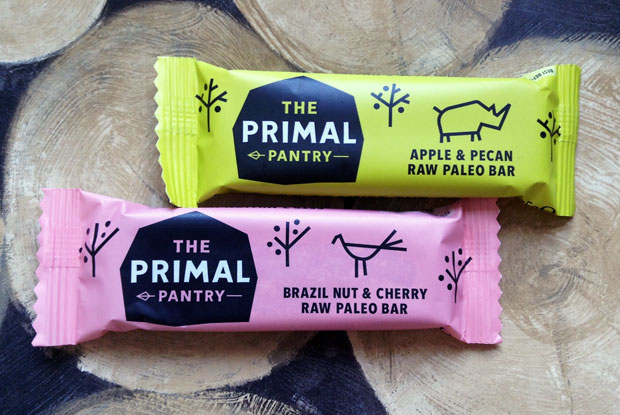 The Primal Pantry Raw Paleo Bars Review
I recently reviewed some bars from The Primal Pantry and have now had the chance to try the other flavours that I couldn't get my hands on before — Apple & Pecan and Brazil Nut & Cherry. In my previous review I said that the Coconut & Macadamia bar was my favourite but that might have changed now that I have tried these two flavours…
About The Primal Pantry: "The Primal Pantry's purpose is to provide a range of tasty nutritious foods, which fully compliment a paleo lifestyle, free of any grains, dairy, refined sugars and vegetable oils and always made with 100% natural ingredients."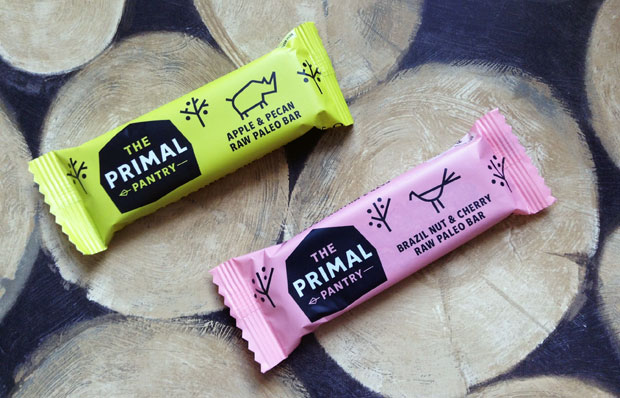 Apple & Pecan
This bar contains: Dates, Almonds, Organic Apple, Pecan Nuts, Cinnamon, Almond Oil, nothing else! This bar is delicious and pretty much tastes like apple pie! My 13-month-old daughter loves this one and I unfortunately had to give most of my Apple & Pecan sampling bars to her.
Brazil Nut & Cherry
This bar contains: Dates, Brazil Nuts, Cherries, Almond Oil, nothing else! I usually don't go for cherry items. I love fresh cherries but usually when something is labelled "cherry", it contains cherry flavouing. Like almond flavouring, cherry flavouring tastes nothing like the real thing and I don't like it. The Primal Pantry bars only contain real, natural ingredients and this bar has only got REAL cherries in it and tastes absolutely amazing! I never thought any cherry product would be my favourite but this one is.
Both these bars are yummy and the fruitiness works really well with the crunchy bits of nuts. Now I've tried all the different flavours of The Primal Pantry raw paleo bars that are currently available and they are all tasty!
Visit theprimalpantry.com for more information and stockist and follow on Twitter for the latest news.
I was sent these two flavours to sample for this review. As always, all my reviews are 100% honest and all thoughts and opinions are my own.