MuralsWallpaper.com Rainbow Wallpaper Review
|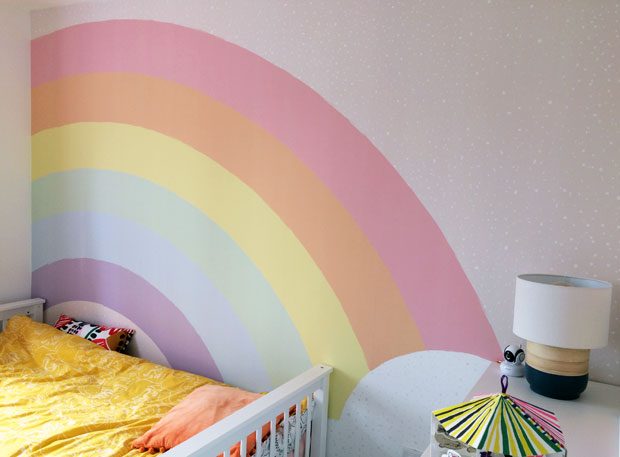 MuralsWallpaper.com Rainbow Wallpaper Review
You might have spotted my post about our Interior Design Updates & Plans for the Children's Rooms the other day and now we've finally finished some of the plans mentioned in that post. One of the biggest tasks from that to do list was to put up our new Kids Pastel Rainbow Wallpaper Mural from MuralsWallpaper.com to make a rainbow feature wall in our daughters' bedroom.
They both love rainbows so this style is a great choice for their room. Below, you can see the before photo!
Putting up wallpaper is never a fun task but it wasn't as hard as it could be. With MuralsWallpaper.com, you order your wallpaper to fit your wall exactly. We did add a few centimeters to ours as walls are never completely symmetrical and straight even in newbuilds.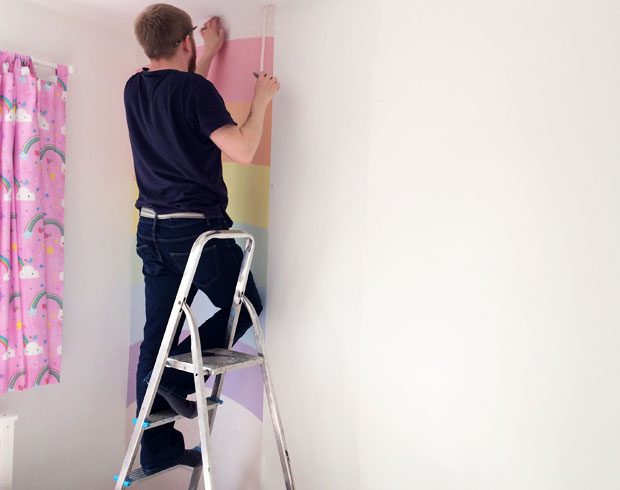 The installation instructions for how to put up your mural are on the website here and they're very helpful but we also had a few problems because of them. They say to mark the wall at a panel's width to help you get started but though we just used a pencil to do this, the pencil mark shows through the medium thick wallpaper which is a shame.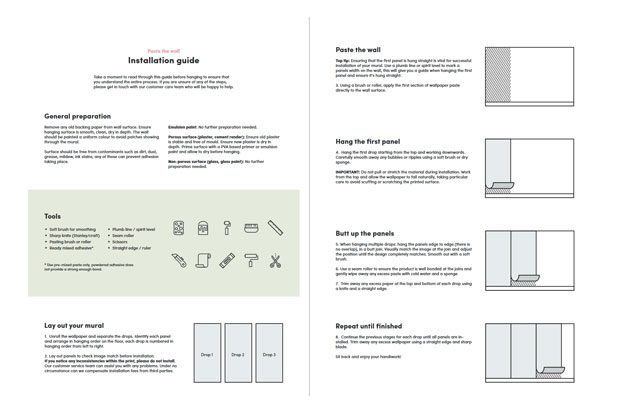 The instructions also say to gently wipe away any excess wallpaper paste from the edges which we did but this faded the area that we wiped which doesn't look great. We only did this on the first panel and then had to be more careful with the wallpaper paste which makes is more difficult to get full coverage. I would like to see the installation instructions updated to say what to mark the wall with and to remove the bit about wiping the wallpaper as clearly not all types of wallpaper can handle being wiped gently.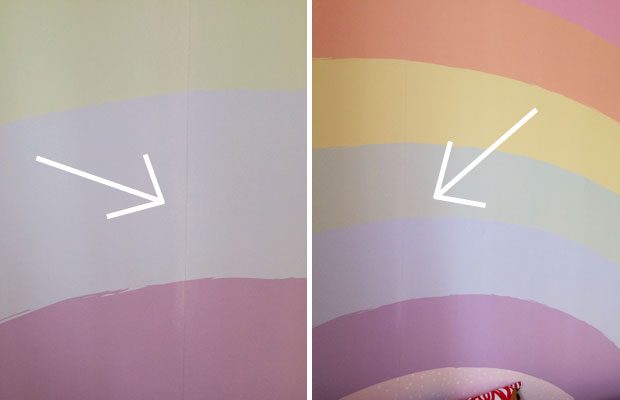 We are still very happy with the overall result of this rainbow feature wall and the girls are so pleased! Their eyes were twinkling with excitement when they first saw it and they had huge smiles on their faces — that's what I call a success even though we encountered a few small problems during the installation. The colours are stunning and the texture of the wallpaper is beautiful! It's made the room look much more fun and colourful and we all love the look of the updated room. We're turning it into a rainbow room now and have added more rainbow details too.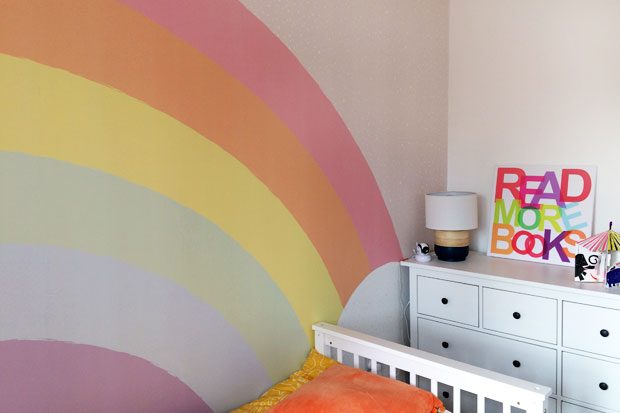 MuralsWallpaper.com have lots of cool designs for the whole family — here's a link to all the children's wallpaper murals.
This wall mural was kindly gifted for review. As always, all my reviews are 100% honest and all thoughts and opinions are my own.