My 11 First Trimester Essentials
|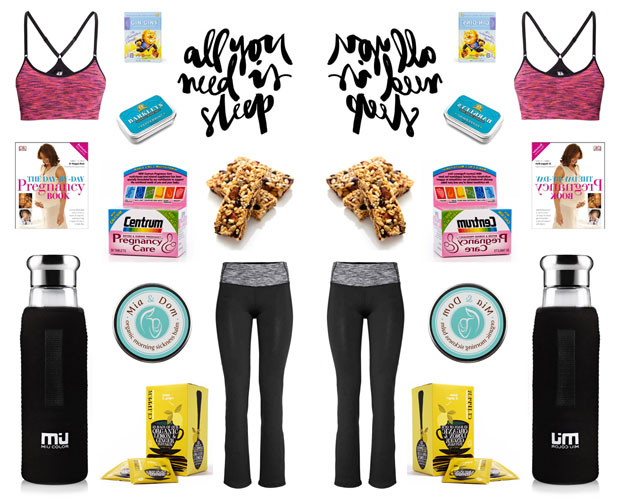 My 11 First Trimester Essentials
I love reading about what products other pregnant women find essential during the different stages of pregnancy so I thought I'd document my own pregnancy essentials, starting with the first trimester.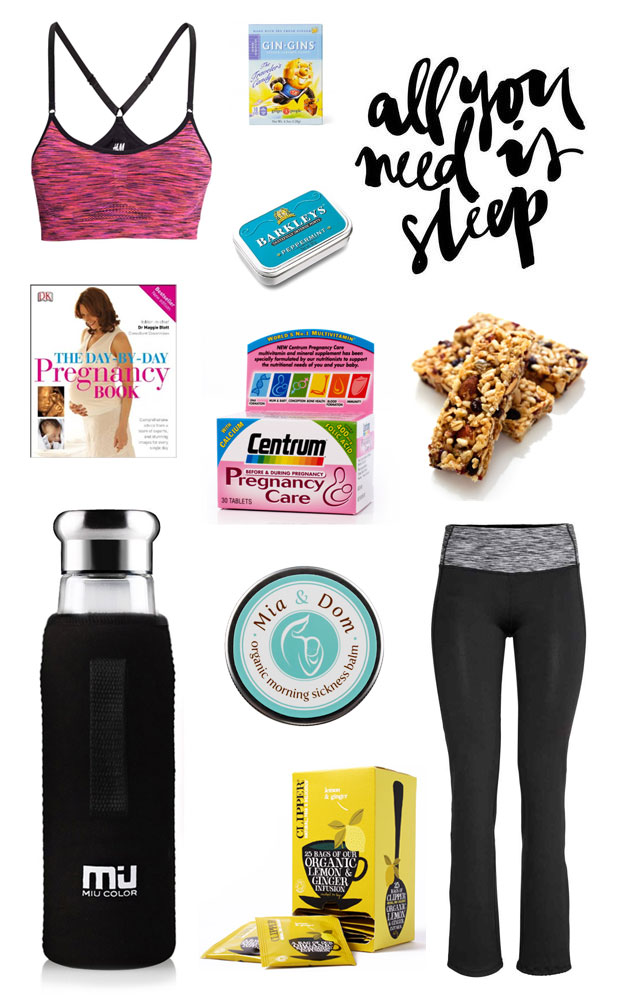 Soft but supportive bras. It's quite common to have sore breasts in the first trimester because your breasts are changing and getting ready for milk production. Sometimes they just hurt but for many women they increase in size in the first trimester already. It's not recommended to use bras with underwire when you're pregnant as the underwire can sometimes cause blockages in the milk ducts. I've been wearing soft maternity bras and low support sports bras from H&M. I have one very similar to this one in the picture above and it's great.
GinGins or other ginger sweets as ginger can help reduce nausea which I suffered from badly in the first trimester. I had all day sickness, not morning sickness.
Strong mints. For the same reason as the GinGins. Mint can also help with nausea and the taste might distract you. They're also great if you've actually been sick to freshen up as you are supposed to wait at least half an hour before brushing your teeth after being sick.
Sleep. Rest, nap and sleep as much as you can. The first trimester is the most tiring one as your body is making the most important parts of your baby. You will be tired and you will need more sleep than normal. I fell asleep on the sofa most nights around 9 o'clock and napped when my toddler napped.
Pregnancy books. Even if you've been pregnant before, a good pregnancy book is a great way to learn about what's happening in your body and a way of bonding with your baby too. The Day-By-Day Pregnancy Book is brilliant. (Review here.)
Pregnancy supplements. You don't have to get a pregnancy specific supplement but you should make sure that you eat folic acid (preferably for at least 3 months before conception too), vitamin D and Calcium. The first trimester is the most important time for supplement as so many important things are happening with your baby.

Snacks. Eating little and often seemed to work the best for me when I was feeling nauseous, especially in the mornings. I would always keep cereal bars in the house and one in my handbag to snack on. Eating something little right when you get up can help keep morning sickness to a tolerable level and help keep your breakfast down. Eating slowly helps too. You can find lots of my favourite snack bars with reviews in my Snack category.

Water bottle. Pregnancy makes me very thirsty, especially in the first trimester. I needed to drink so much water and squash throughout the day. Having a water bottle makes it easy to keep hydrated around the house and when out and about. A nice glass water bottle is on my wish list

—

it will be very useful when breastfeeding too.

Mia & Dom Morning Sickness Balm. If you're suffering from morning sickness, it's worth trying this lovely balm from Mia & Dom. It's minty and the aromas help distract you from your nausea. (Review here.)
Lemon & ginger tea and peppermint tea. These two types of teas are great when you're feeling sick as both ginger and peppermint help with nausea. Both are naturally caffeine free too. Here are some more naturally caffeine free teas that are suitable for pregnancy.
Trousers with soft waists. You usually don't need maternity clothes in the first trimester but your belly will be growing and you might feel a bit bloated so trousers with soft waist are perfect for this trimester. I love my yoga trousers and soft waisted leggings and jogging bottoms.