My Ultimate Dinner Party + Finish Giveaway
|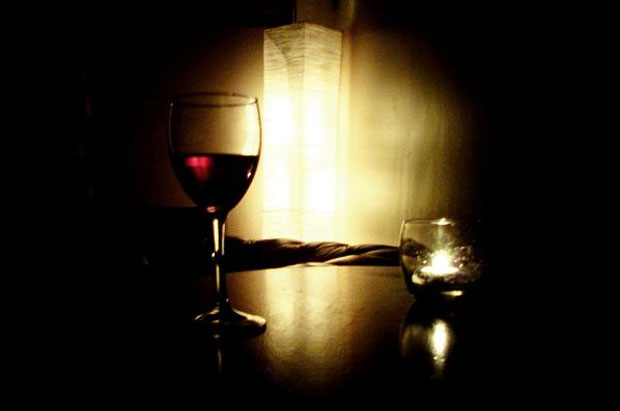 My Ultimate Dinner Party + Finish Giveaway
What does your ultimate dinner party look like? What would you eat, where would you be, what music would be playing and who would you invite (dead or alive)?
I've thought a lot about this and one thing that I knew straight away is that I don't care about celebrities and the number one person on my invite list would be my late dad. My ultimate dinner party would be at my mum's house — my family home where I grew up — with my dad, all my sisters and their families. We wouldn't need any music because the conversation and laughter would fill the room and since Japan is very special to my family we would be enjoying a lovely Japanese meal. Instead of cooking it ourselves like we usually do, we would have a Japanese chef there to prepare lots of our favourite dishes.
There would be wine too, of course! Or some bubbly, or both.
Doing dishes is not something we'd want to do on this special evening so we'd definitely be using the dishwasher and have some hired help to clean the kitchen for us as a treat. Using the dishwasher actually saves water, time and a lot of effort so it's definitely worth it.
Finish have lots of brilliant products to help your dishes get sparkling clean and to keep your dishwasher in tip-top condition.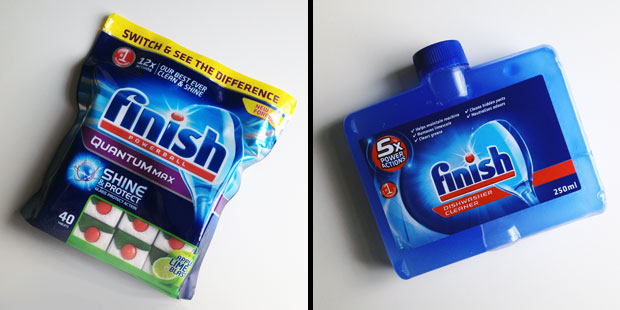 Finish Quantum Max Shine and Protect cleans your dishes brilliantly, adds shine and also protects against glass corrosion. This can extend the life of your glasses by 100% and keeps them protected wash after wash. These dishwasher tablets have 12 special actions, including glass protection, silver protection and shine booster. The Powerball washes away any residue in even the hardest water conditions. The salt and rinse aid action eliminates spots and film for that perfect, sparkling shine. The tablets come in a re-sealable bag so there's no need to unwrap every individual tablet. The fresh Apple & Lime scent is lovely, too!
The Finish Dishwasher Cleaner takes care of your dishwasher because a dirty dishwasher will not give you the result you want. Grease and lime scale builds up on vital parts of the machine and that needs to be removed to ensure super clean dishes. That's exactly what this product does and it leaves your machine clean and fresh!
Finish Dishwashing Salt helps to soften your water to boost the cleaning performance of your detergent. This prevents spots and watermarks on your dishes. This salt is pure and ensures your dishwasher's built-in water softening units work effectively.
Finish Rinse Aid Shine & Protect has 5x Power Actions for shiner dishes that dry more quickly. It also helps protect glass! The 5 actions are: Rinses residue, Speeds up drying, Fights water spots, Film protection and Brilliant shine.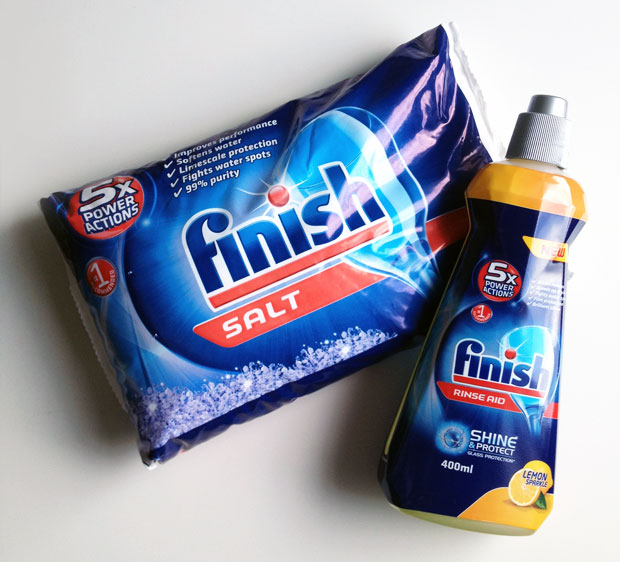 Thank you to Finish for ensuring our dishwasher works as well as it can and making sure we don't need to worry about the dishes whether we're hosting a dinner party or not. When our machine is working well, there's no need for rewashing or hand drying everything before putting the dishes away.
Giveaway:
I've been given the opportunity to give a kit of Finish goodies to one of my readers. The kit includes one of each of the products in this post. To enter the giveaway, use the Rafflecopter below. Terms & Conditions apply. UK entrants only. The giveaway will end on the 4th of September 2015. We want to hear about your Ultimate Dinner Party!
We were sent the Finish products in the photos above to go with this post. As always, all my posts are 100% honest and all thoughts and opinions are my own.