New Twinings Tea Ranges – Freshly Picked Taste & Steamed Green
|
New Twinings Tea Ranges – Freshly Picked Taste & Steamed Green
I love a cuppa and am a huge fan of both coffee and tea of all colours and types. Twinings have just added two new ranges to its Herbal and Green Teas lines — Freshly Picked Taste and Steamed Green Tea.
The Freshly Picked Taste range is inspired by tastes found in gardens and green areas across the country and is bursting with scent and flavour.
The three flavours available are:
Twinings Garden Mint

—

Fresh field herbs create a deliciously sweet and vibrant mint tea with crisp notes of spearmint.
Twinings Meadow Camomile & Fennel

—

With camomile flowers and fresh tasting fennel, soothing and floral in taste.
Twinings Root Ginger

—

Featuring notes of freshly grated ginger. A spicy yet sweet infusion.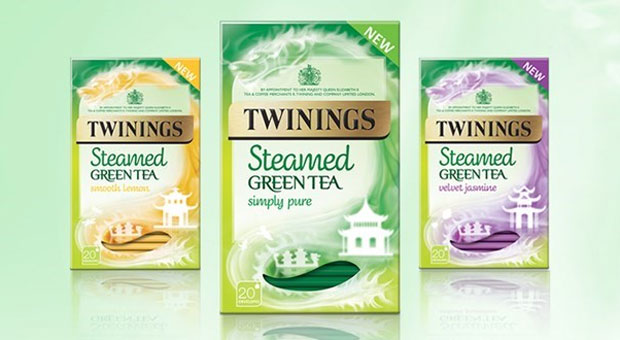 The Steamed Green Tea range adds a new dimension to the existing range of green tea. This green tea is made using a centuries-old Chinese method of steaming freshly picked green tea leaves which gives a purer, more delicate taste than a standard green tea. It's ideal for people who would like to drink green tea but find it too bitter as this is much smoother.
The three flavours available are:
Twinings Simply Pure Steamed Green Tea

—

the pure subtle character of a simply pure steamed green tea.
Twinings Velvet Jasmine Steamed Green Tea

—

a smooth and subtle character delicately scented with fresh aromatic jasmine flowers for a light floral and refreshing taste.
Twinings Smooth Lemon Steamed Green Tea

—

a green tea with a twist of lemon, soft and sunny lingering long after the last sip.
The tea comes in packs of 20 bags, individually foiled wrapped for freshness. The range is available to buy in store from Sainsbury's or from the Twinings website. The RRP is £2.69.
I've tried a flavour from each range — Garden Mint and Simply Pure Steamed Green Tea. Both are delicious and perfect flavours for me as I love mint tea and unflavoured green tea especially. The Simply Pure Steamed Green Tea is so smooth and delicate!
I was sent these two flavours to try for this post. As always, all thoughts and opinions are my own.