Nûby Scoop N Spin Bath Tub Toy Review
|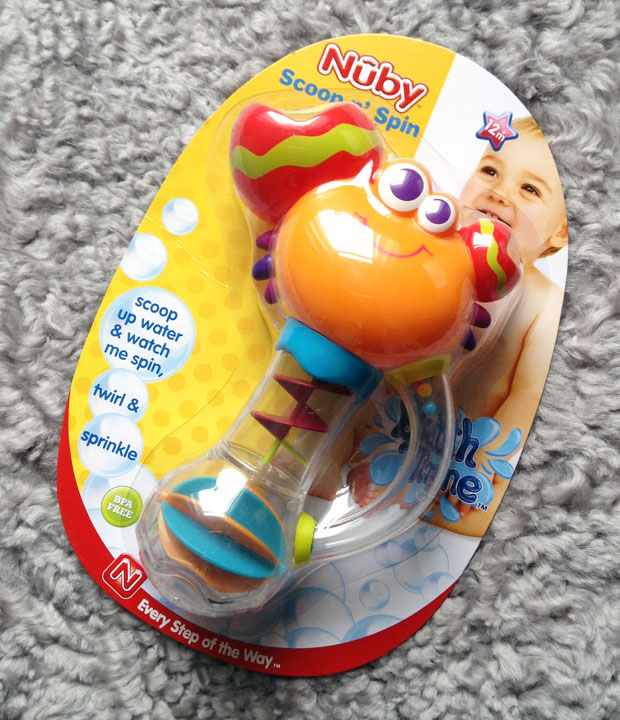 Nûby Scoop N Spin Bath Tub Toy Review
Other than two old rubber ducks, this is our only bath toy. We have two actually, because I won one in a competition and was later sent one for review. It's a large and easy to hold toy that you can use for lots of different games in the bath (or the garden!). The character is a happy and cute crab and you can scoop water into the claw and watch the cogs spin and twirl as the water moves through the toy and then sprinkles out at the bottom. Lots of fun! You can also shake it — there are small marbles in the handle so you they move and rattle. I use the scoop function to pour water on my daughter's head when I rinse her shampoo out.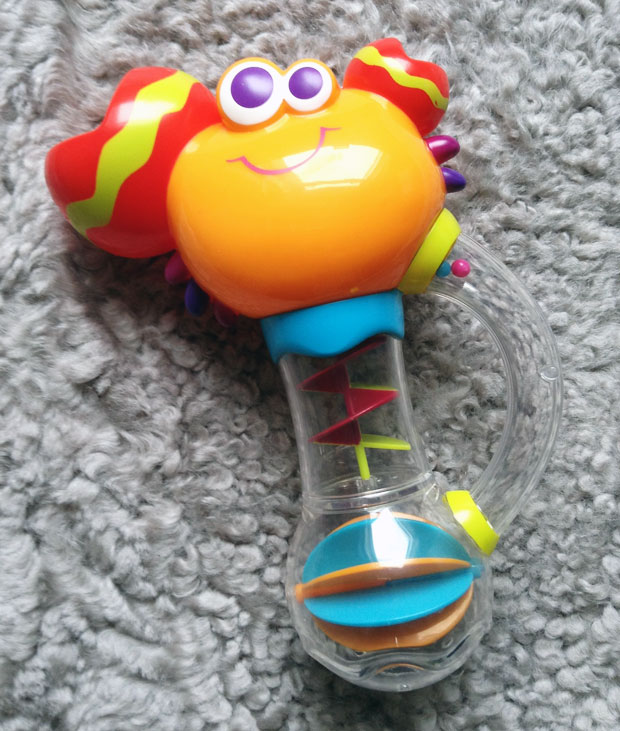 Since we have two, we keep one at the grandparent's house to play with there, in the bath or outside in the garden on a nice day. It's also fun for my daughter to play with without having any water involved. It can be used as a maracas, then!
This bath toy is designed to be interactive and to help with hand-eye coordination development. This it definitely does along with being very entertaining.
My daughter has been playing with this for months now and even though it's our only bath toy, she never gets bored of it and still loves it loads. I reckon "crab" might be her next word since we say "Crabby Crabby Crabby" over and over every time she has a bath.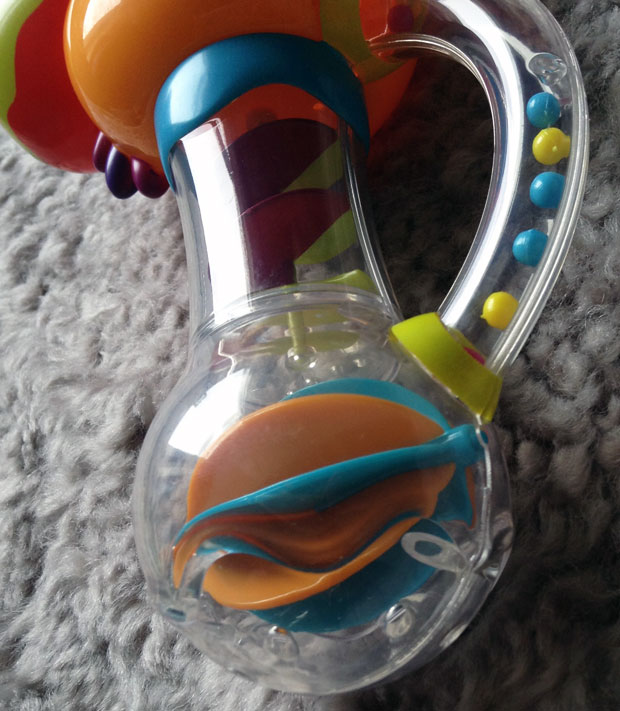 The Nûby Scoop N Spin Bath Tub Toy is BPA-free and recommended from 12 months+. It's available to buy from the Nûby website (£5.62) or from Amazon.co.uk (£7.49).
We were sent one of our two Scoop N Spin Bath Tub Toys for this review. As always, all my reviews are 100% honest and all thoughts and opinions are my own.