Organix Finger Foods Banana Baby Biscuits Review
|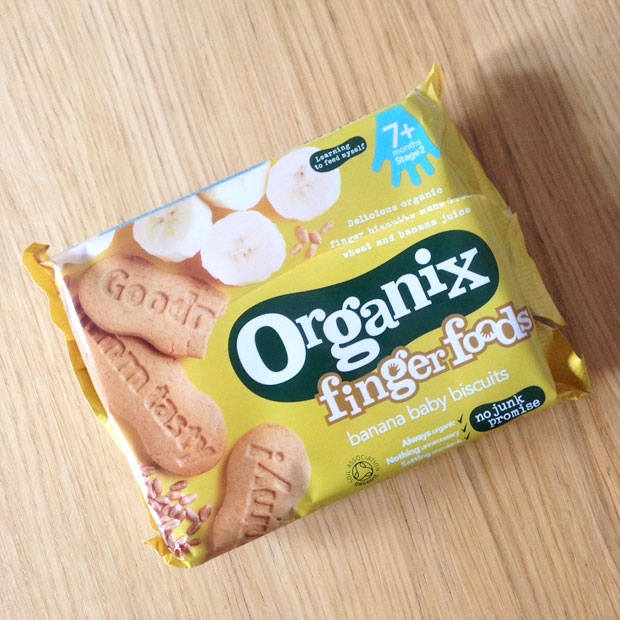 Organix Finger Foods Banana Baby Biscuits Review
I came across another Organix baby snack product the other day in ASDA and decided to give it a go. Like I mentioned the other day, Organix seems to be one of few baby snack product brands without added sugar and salt (plus they are organic!).
Organix Banana Baby Biscuits are perfect for little hands. They melt quite easily in the mouth but I still need to break smaller pieces off to avoid my now 7 month old baby choking on pieces. She's very keen to put the whole thing in her mouth so they must be tasty! They make a mess though so serve these at the table with a cover all bib. I let my daughter try one on our way home from the supermarket and by the time we got home the pushchair and my daughter was covered in biscuit mess… Good thing we have a washing machine! She really seems to enjoy these biscuits though, so they will be bought again.
These biscuits are recommended from 7 months onwards and are also available as plain biscuits.