Organix Finger Foods Apple Rice Cakes Review
|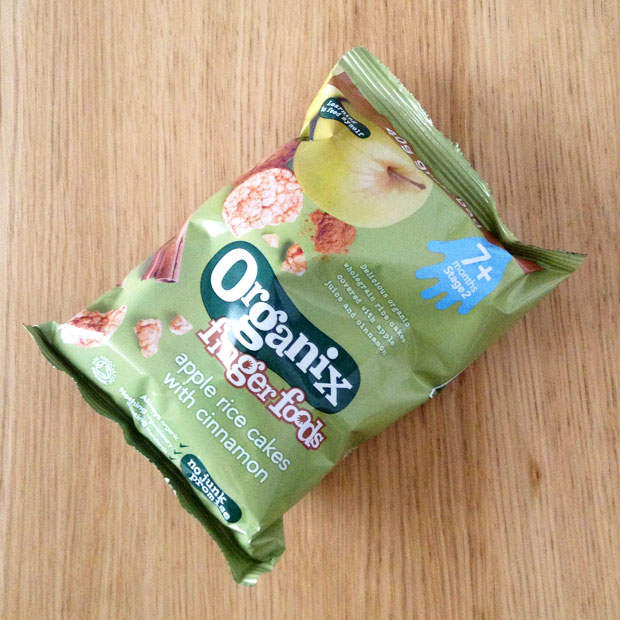 Organix Finger Foods Apple Rice Cakes with Cinnamon Review
Finding healthy snack foods and finger foods for a weaning baby is more difficult than I expected! So far I've only found a few that I'm happy with and have been shocked to learn that most of the snack foods in the baby isle are full of sugar and/or salt.
One of the good ones is Organix's rice cakes for babies. We've tried the Organix Finger Foods Apple Rice Cakes with Cinnamon that are described like this on Organix's website:
"Delicious organic wholegrain rice cakes covered with organic apple juice and cinnamon.
We only use organic wholegrain rice in our rice cakes, which we gently puff into circles, perfectly sized for little fingers. They're firm enough to hold, but gentle on delicate gums. All we add is the juice from apples and the enticing warmth of a little natural cinnamon."
They are yummy (yes, I've tried them!) and do not contain any nasty ingredients, sugar or salt. Full of good stuff, perfect size for small hands, good price (the bag is quite big) and my little girl seems to really enjoy them.
I bought our bag from Aldi but they are available in lots of supermarkets and also from Boots. The rice cakes come in many different flavours.
I will be checking out the rest of the range next time I go grocery shopping.