OSMO Deep Moisturising Range Review
|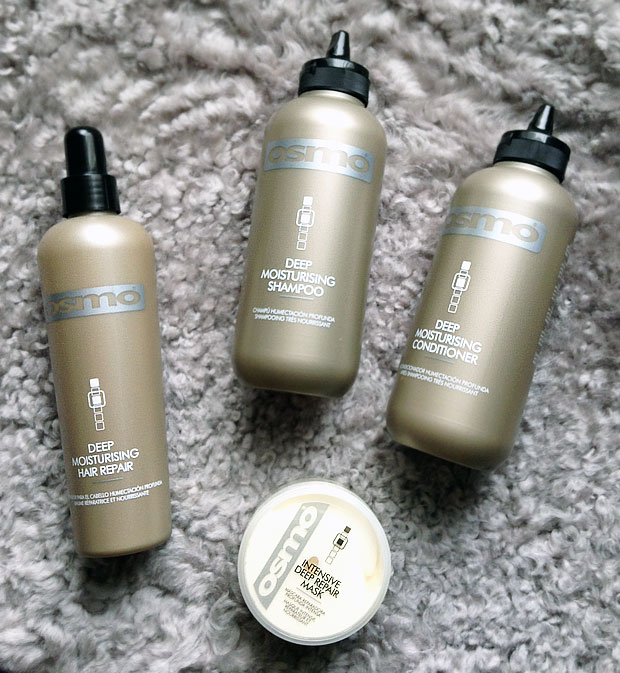 OSMO Deep Moisturising Range Review
This range from OSMO is for damaged or dry hair. I've tried the shampoo, conditioner, intensive mask and conditioning spray. They all help hydrate and strengthen damaged hair, tame frizz and help make your hair soft, silky and shiny.
The whole range contains:
Patchouli Oil that tames frizz and improves scalp health
Panthenol Pro Vitamin B5 that moisturises dry and damaged hair
Ylang Ylang that detangles and smoothes hair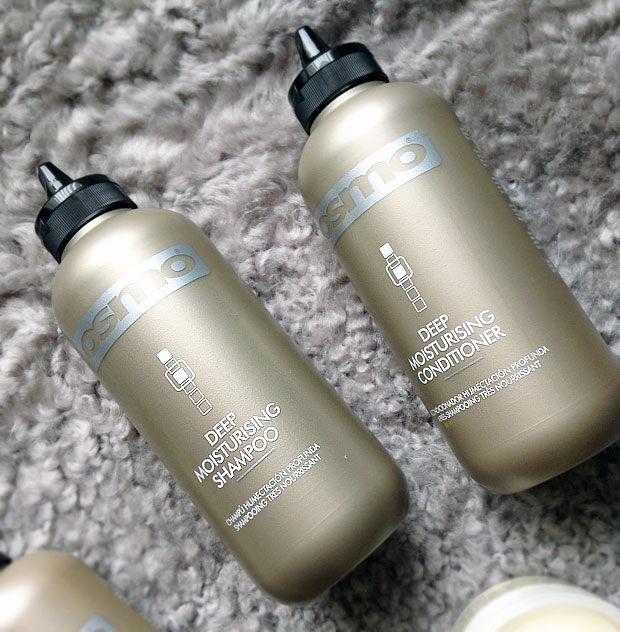 Deep Moisturising Shampoo & Conditioner
The shampoo cleans my hair without stripping it of natural oils and moisture and leaves my hair smooth and easy to detangle before using the conditioner. The conditioner deeply moisturises my hair and leaves it silky and soft. I usually need to comb my hair after washing it but this combination seems to detangle my hair so well that I can skip that step. I love how smooth my hair feels even when wet. My hair felt a lot healthier after just one use. Shampoo & Conditioner kit available for £12.99 here.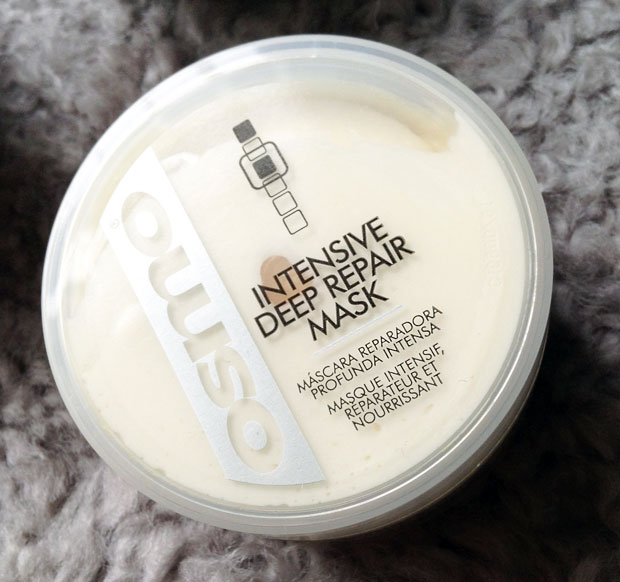 Intensive Deep Repair Mask
I love an intensive mask for my hair. I often just buy masks instead of conditioners because I love how they make my hair feel. This one with Jojoba is no exception! It comes in a small tub (other sizes available too) and is really thick (yet quite light). It's easy to apply to my hair and makes my hair feel even more cared for and nourished instantly. You can leave it in for 3-5 minutes or 7-10 minutes if your hair is really damaged. I find that it gets the job done in just a couple of minutes too. Next time I get the chance to have a long relaxing bath, I will try it for 10 minutes under a hot towel to really let it get to work. Available for £3.40 here.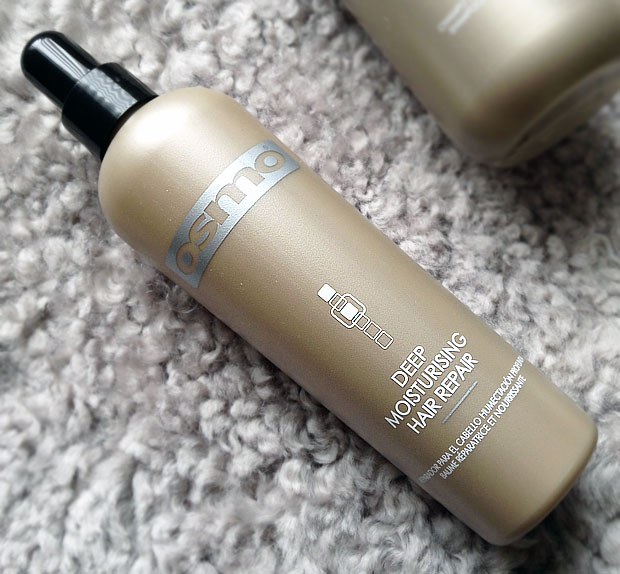 Deep Moisturising Hair Repair Conditioning Spray
This is a leave-in spray that helps to nourish and strengthen damaged hair and it also helps to prevent further damage. I use it after washing my hair and it helps make my hair look its best as it air dries. It doesn't weigh my hair down at all and seems to help make my curls look defined and healthy. Available for £6.28 here.
Overall
I'm very happy with this whole range! It's really high quality and feels really luxurious to use but is available to buy at a reasonable price. The products smell lovely and they all do what they promise. My hair stays looking nice for longer as well — I only need to wash my hair every 3 days. My hair feels great after using this caring range and I even look forward to washing my hair!
Read more about OSMO products here.
I was sent these products for this review. As always, my reviews are 100% honest and all thoughts and opinions are my own.