OXO Tot Flippy Snack Cup Review
|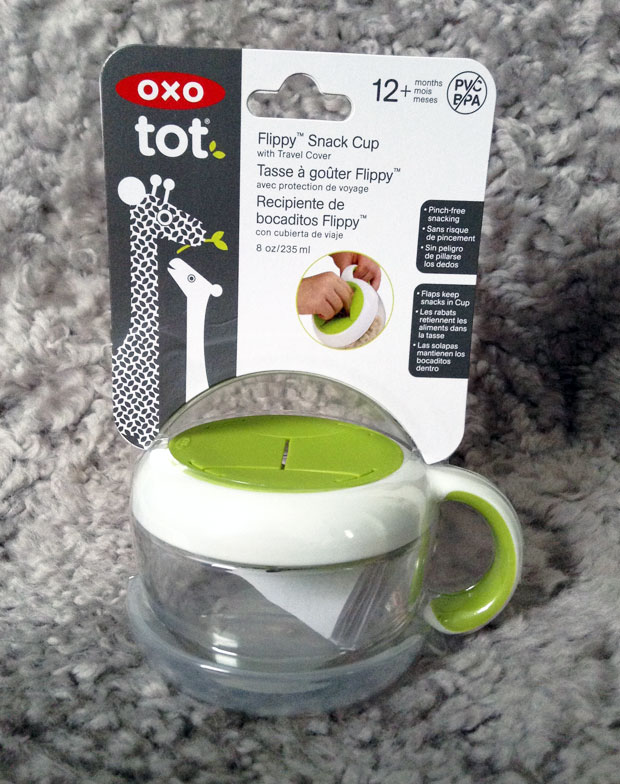 OXO Tot Flippy Snack Cup Review
The OXO Tot Flippy Snack Cup is just what we needed. My daughter (12 months) likes to snack on cereal or baby biscuits but has not yet realised that you are not supposed to pour them all over the sofa/carpet/floor/pram… We needed a snack pot like this to keep the snacks where they should be!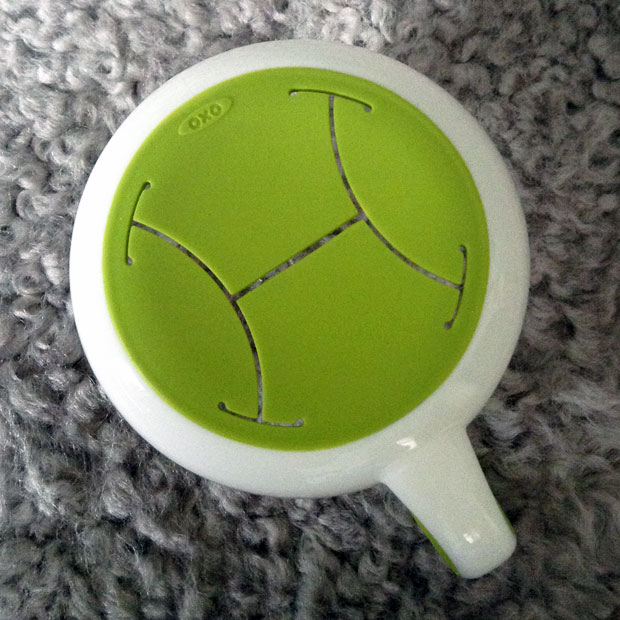 The OXO Tot Flippy Snack Cup has a soft, flexible opening that provides easy access for small hands while ensuring the snacks do not go everywhere no matter what way up the cup is.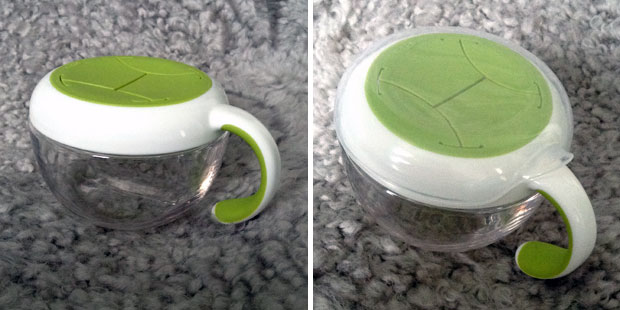 The cup has a twist-on lid that stays on even when my daughter decides to throw it on the floor. It also has a snap-on cover which keeps snacks fresh and crumbs from falling out during transport.
The handle of the cup is non-slip and easy to hold for small hands. You can also hook the handle onto your pushchair for snacking on the go.

We use the OXO Tot Flippy Snack Cup everyday now and it saves me so much time since I no longer have to clean up cereal a gazillion times per day. We use it at home and when we are out and about. I love to hook it onto the bar of the pushchair because that means it can't be thrown on the ground.

It was easy for my daughter to figure out how to use the cup and how get to her yummy snacks. It's great that she can see through the plastic to see what kind of snacks are in there and how much is left.
The cup is PVC and BPA free and seems like it's really great quality. It washes well and the plastic is really nice and sturdy. Another high quality product from OXO Tot designed to make life as a parent easier!
The OXO Tot Flippy Snack Cup retails for £6 and can be bought from Amazon.co.uk and other shops that sell baby products.
We were sent an OXO Tot Flippy Snack Cup for this review. As always, my reviews are 100% honest and all thoughts and opinions are my own.