Messy Me Highchair Insert Cushion Review / Weaning Baby No. 2
|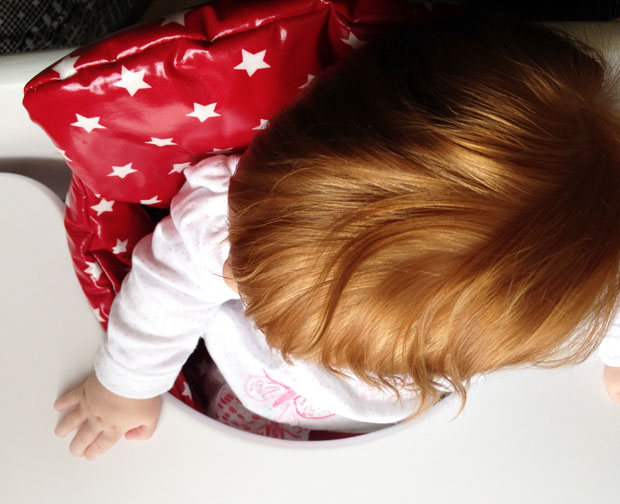 Messy Me Highchair Insert Cushion Review / Weaning Baby No. 2

We're very close to starting our weaning journey with Baby No. 2. She's just over 4 months now and I think we'll start at 5 months with some fruit and vegetables. She's got a really good appetite so I think she'll love food!
We're starting to prepare for weaning and a comfortable place to sit in the kitchen is a must. I'm a firm believer of having meals together as a family at the table most evenings — we have the occasional pizza picnic in the living room too! — and I want my baby to join in as soon as possible.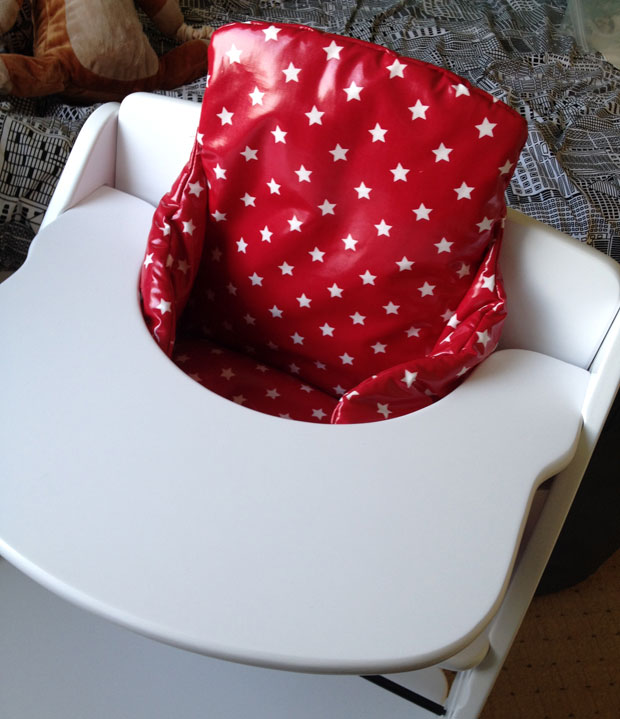 She can sit in her Bumbo chair now and in her wooden highchair from The MULTY with a bit of padding for extra support and comfort. This she gets from her lovely Messy Me Highchair Insert Cushion. Even at such a young age, she sits comfortably in her chair and looks like she really enjoys it! She's just wondering where her food is!
It's a supportive and very well padded cushion to make mealtimes comfortable for smaller babies when they're sat in a wooden highchair (or other highchair without padding). It's made from beautiful and hard wearing oilcloth which is so easy to wipe clean! Easy cleaning is very important to me as parenthood — especially during the weaning period — can be very, very messy. This insert fits most wooden highchairs, including East Coast models.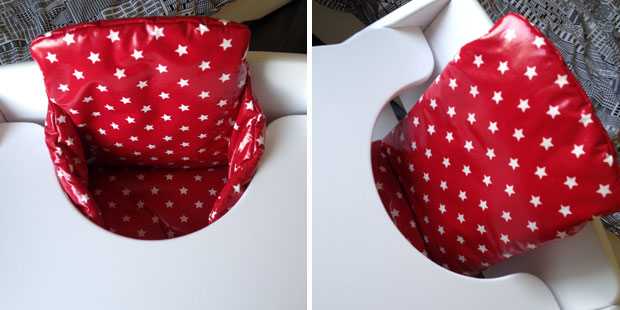 You can fold the sides to the back if you wish, but I love the support on the sides too.
Below, you can see what the insert looks like from underneath. As you can see, there are gaps on the sides which it great as it means you can use your safety harness for your chair together with the insert. Comfortable and safe!
These inserts are best for chairs with a tray as the tray holds it in place but you could attach it with sticky pads or double sided strong tape. I will probably do this when we remove the tray when our little girl is a bit older.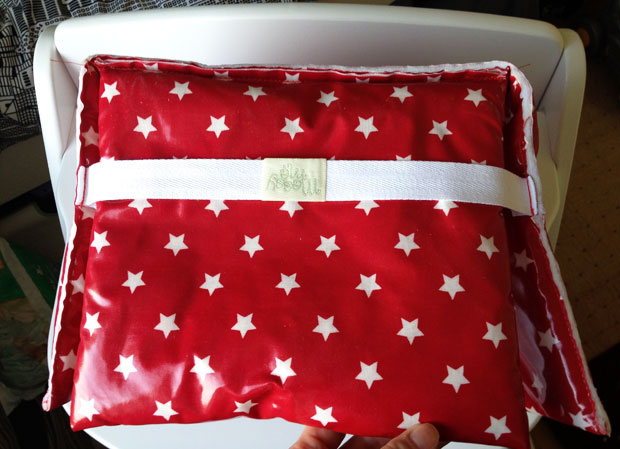 Messy Me is a lovely company that specialises in practical products to help parents with clearing up after their messy little ones but that also look good in modern homes. The company designs and manufactures a range of oilcloth products, using soft, high quality oil cloth sourced from Denmark.
All products are made in the UK other than highchair insert cushions, the range also includes highchair covers, highchair cushions, aprons, bibs, clutch bags, mini mats, splash mats, tunic bibs and oilcloth by the metre.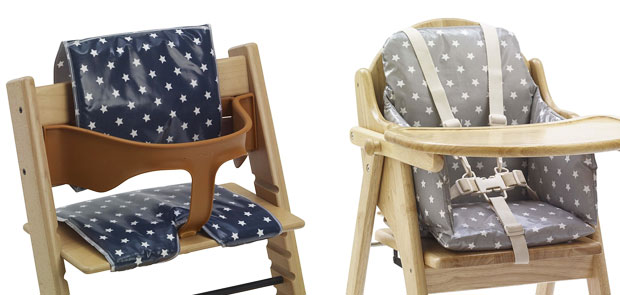 The highchair cushions (to the left, above) are perfect for Stokke Tripp Trapp and Baby Dan highchairs. The highchair insert cushions are also available in Olive Grey.

Buy your Messy Me products straight from the Messy Me website or through Amazon.co.uk.
We were sent this item because we are Messy Me ambassadors. As always, all my reviews are 100% honest and all thoughts and opinions are my own.