OXO Tot Potty Chair and Step Stool Review | Potty Training
|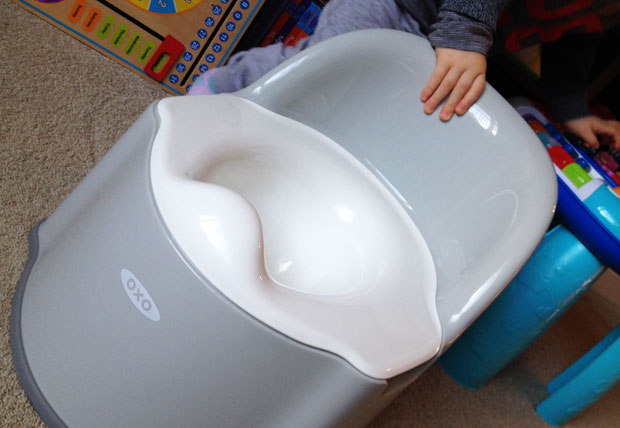 OXO Tot Potty Chair and Step Stool Review | Potty Training
It's nearly time to potty train Baby No. 2 (who is not a baby anymore at all at nearly 2 years of age!). We're starting to prepare and have her potty ready from OXO Tot. It's a brand new product and it's an easy-to-clean potty chair designed to make potty training easier for everyone involved!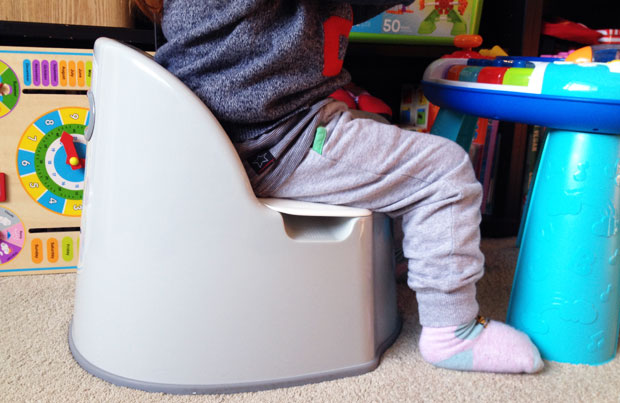 The smooth and seamless design means that the seat is very comfortable for little bottoms to sit on and it will not leave any marks behind on the behind! It has a tall backrest for support, comfort and proper potty posture.
The underside has a non-slip base which keeps the potty in place while in use and there's also a handle on the back to make the potty easy to move when needed. The bowl of the potty is removable for easy emptying and has handles, making it easy to grab and clean. The smooth surfaces make cleaning a breeze!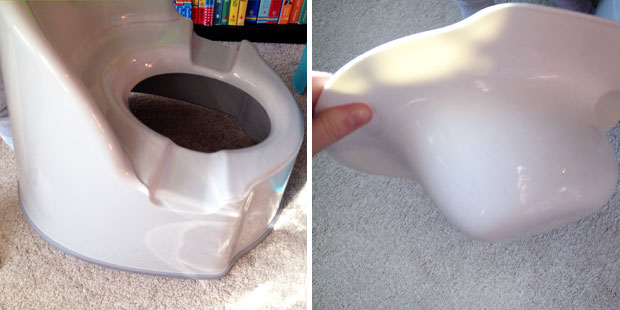 The front of the potty seat is slightly raised in the middle, creating a splash guard which is especially handy for boys but also useful for girls.
My toddler is loving having her own potty and feeling like a big girl! So far, she's not actually done the deed on it but she's getting used to the idea of using it and enjoying sitting on it for fun. We're not in a rush but I will start to gently encourage her now that the weather is warmer and she can be nappy-free outside with the OXO Tot potty chair ready on hand when she needs it!
This potty chair costs £26 and is available from the OXO Tot website here.
Another new product release from OXO Tot is their Step Stool which gives your little one a 7" boost to independently go to the toilet and wash their hands at the sink afterwards.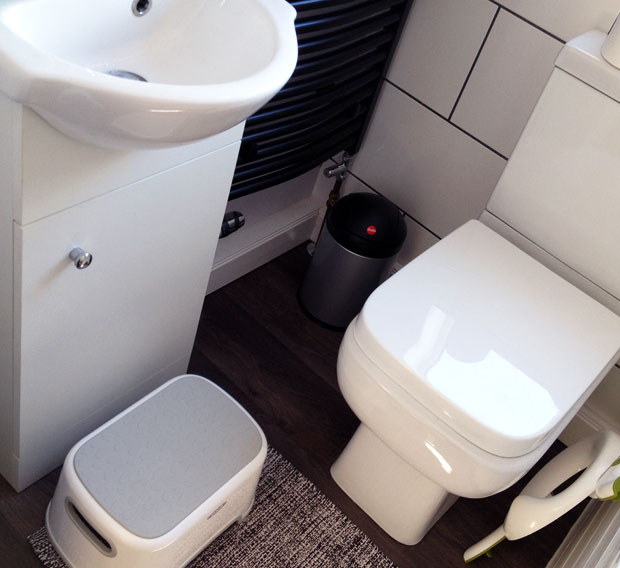 My eldest daughter who is four years old uses this step stool in our bathroom together with the OXO Tot 2-in-1 Go Potty as her toilet seat to keep her from falling in. The step stool is a great height and makes is so easy for her to be independent when she needs the toilet.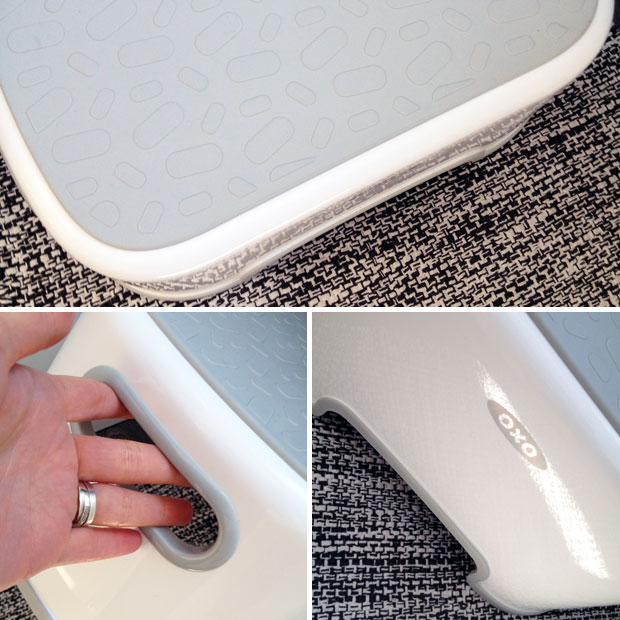 The top has a non-slip pattern to keep little feet steady on the stool (essential for my clumsy children!) and the base is non-slip too, keeping the stool secure and in place on the floor.
The sides have handles that are easy to grip to move the step stool from the toilet to the sink or to other places in the house. It's brilliant!
The step stool costs £18 and is available from the OXO Tot website here. Like all OXO products, these are also nice looking as well as practical.
We were sent these items for this review. As always, all my reviews are 100% honest and all thoughts and opinions are my own.